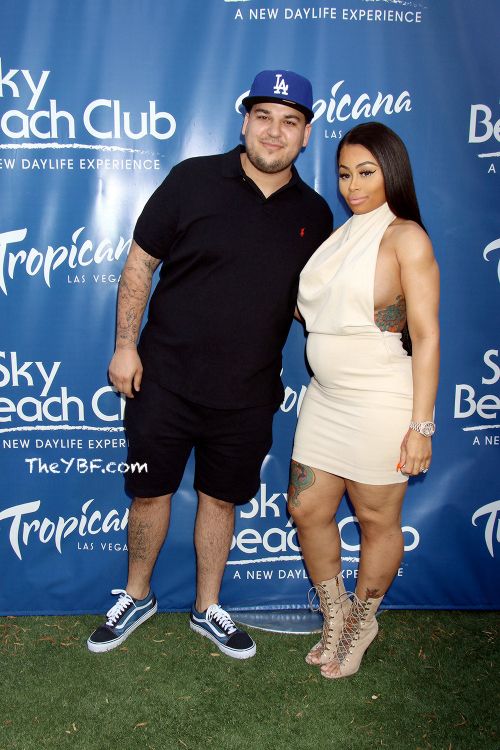 Blac Chyna and Rob Kardashian have finally negotiated the terms for their new reality show. And we've got the deets. More inside…
We knew it was coming. And now it's almost here.
We told you engaged couple Blac Chyna and Rob Kardashian were busy working deals for a new reality show. Remember when we showed you pics Chy & Rob hitting up Bunim/Murray studios -- the production company behind "Keeping Up With The Kardashains" last week? Well, it appears the twosome has closed the deal.
E! announced Chy & Rob will be starring in a new six-episode docu-series with the working title, "Rob & Chyna." Cameras will follow their every move as they prepare to trek down the aisle, special moments in their pregnancy journey, traveling the country on hosting gigs and their day-to-day activities in each one-hour episode. Both Chyna & Rob will serve as co-executive producers.
"Rob & Chyna" is scheduled to premiere later this year on E! A separate special will air at a later time to document the birth of Baby Kardashian.
The couple has been involved in a whirlwind romance since announcing they were a couple back in January. In April, the lovebirds revealed they were engaged and one month later, they revealed Chy is carrying the Kardashian heir.
While the parents-to-be will collect new coins from the show, the Chyro baby is already set to fetch a cool $1 million for its first pics. Sheesh.
So, will you be tuning in?
Photo: WENN