How cute are Riley & Ryan celebrating with papa Steph?! Check out the NBA's fave family inside celebrating their back to back Western Conference championship win....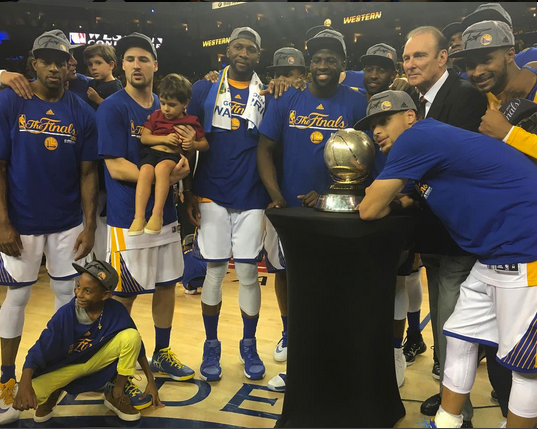 Another day, another championship.  The Golden State Warriors are the 2016 Western Conference champions!
The team beat the OKC Thunder Monday night 88-96, and it was a MAJOR comeback after being down 1-3 in the series.  They did whatvery few teams in NBA history could, and that's come back from a 1-3 score.
If anyoen could do the impossible, it's the Warriors.
The Oakland team takes on the Cavs in the NBA Finals starting Thursday on ABC.
Until then, check out the Warriors' big celebratory night below:
Steph and Kevin Durant embraced after the game.
Check out the gallery below for more pics....
PHOTOS: Instagram