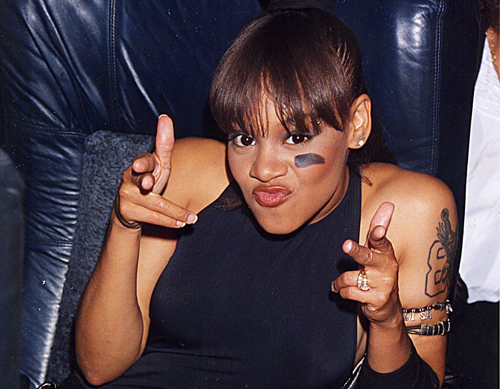 For years, Left Eye touched our hearts with her personality, artistry and musical talents.  Celebrate her memory inside....
Today would have been the 41st birthday of Lisa "Left Eye" Lopes.  And while putting the "crazy" in the TLC's CrazySexyCool image, she captured our attention with her look and her sound. 
Let's celebrate the gift that was Left Eye by taking a moment and reflecting on favorite TLC moments.
And.......what's your favorite TLC/Left Eye song?
Remember Left Eye in our gallery......