Rihanna threw on a blonde wig...and threw OFF her top...today for her photoshoot for her upcoming women's fragrance called NUDE.  Check out a sneak peek inside...
Yesterday, Rihanna revealed info about today's shoot (done by photographer Melissa Forde) saying "I got a big shoot tomorrow for a surprise fragrance for my ladies called…NUDE!...Bye bye dreadz, for NOW!'
And pics were released on Instagram showing a blonde Ri Ri and her staple post-orgasmic looks: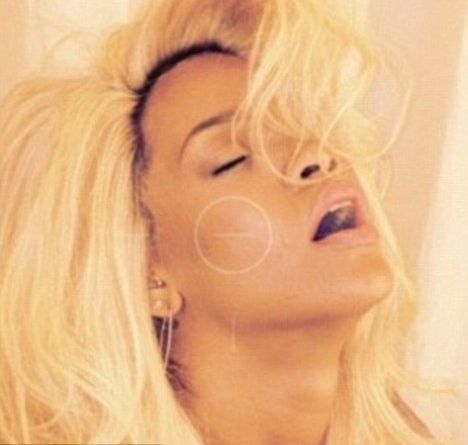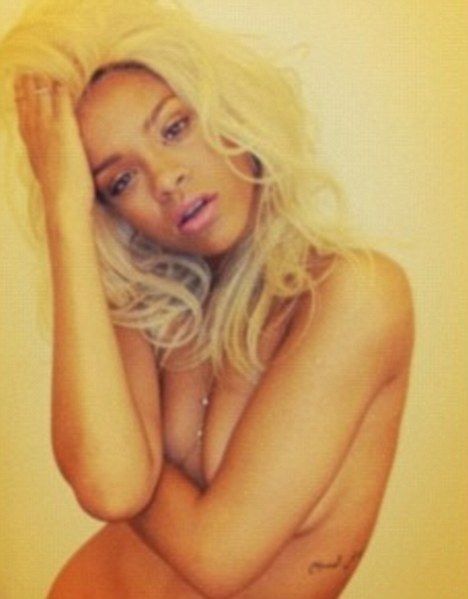 Rih also linked back up with her usual stylist Mariel Haenn for the shoot--on Mariel's birthday: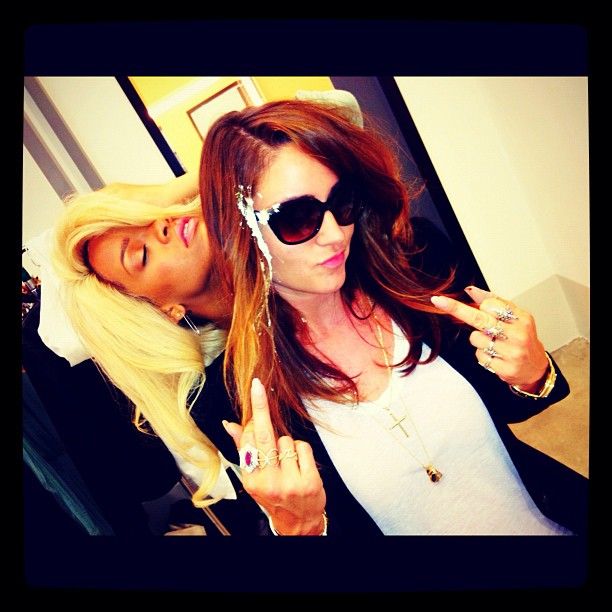 Ri tweeted: Put the cake in ya face!!!! Happy birthday @marielhaenn love u always, thx for working today.
Mariel was busy working daily with Jennifer Lopez for all her "American Idol" looks.
The "Birthday Cake" singer also revealed she has a unisex fragrance dropping the beginning of 2013.