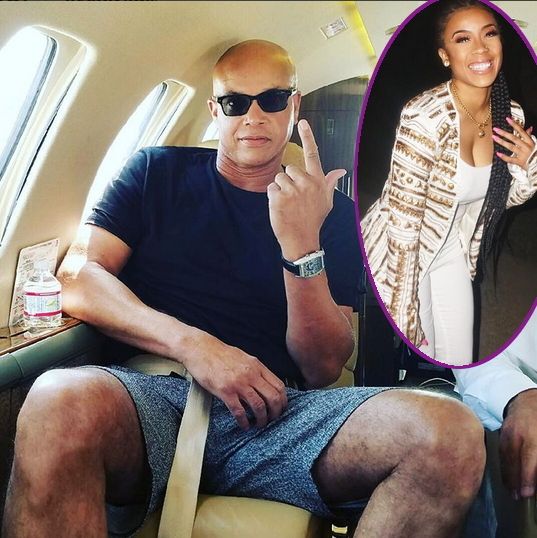 Meet Virgil Hunter, Keyshia Cole's father she's been looking for most of her life.  Deets inside...
We've seen Keyshia Cole search for her biological father for years, especially on her BET reality shows.  Not knowing who her father is has seemed to heavily affect her emotional state for years.  Her mother Frankie wasn't much help in that department as she wasn't sure about who the father of Keyshia (or many of her other kids) could be.
Frankie once told her he was "Italian." 
Now, it seems Keyshia has located her biological father, and she announced it to the world.  While she hasn't yet given details on how the two found each other, she seems head over heels about finally finding him. 
She posted his pic (above) on Instagram last night and, no disrespect Keyshia, but he is hot.
The 34-year-old singer gushed:
While in NYC I was overwhelmed with emotion, I explained while on stage at the Barclays, the situation I was faced with at that moment, which was, my father and I finding our way to each other, After 34 years. I knew at that time, a paternity test was in place, well the results are in, and this is my father!! His name is Virgil Hunter, and at this present time, I'm in Oakland spending time, getting to kno him! The story behind this is beyond me!!! God has his hands all in this!!! I'm so excited, So excited with taking this a day at a time!!!
We're so happy for her.  Congrats Keyshia!