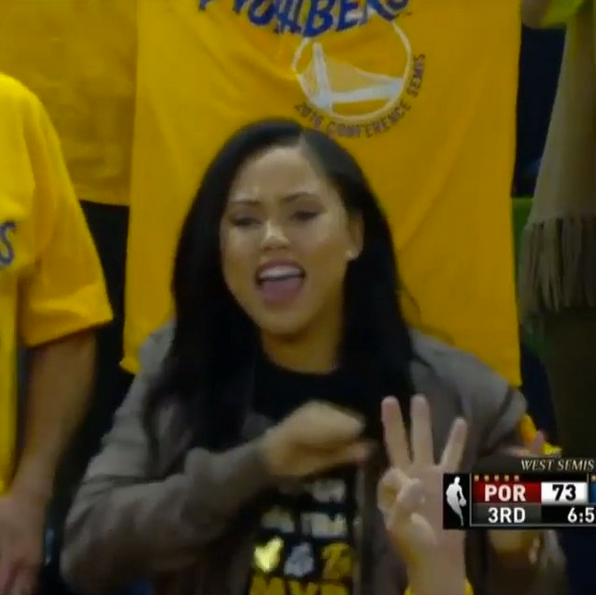 Steph and Ayesha Curry are serving us #RelationshipGoals with their cute hand signals during last night's NBA semifinal game. In addition to cheering on her man, Ayesha also got the chance to meet Tyra Banks.
Come inside to see the Currys being all cutesy, plus coupledom shots of Andre 3000 and his girlfriend Dominique Maldonado…
We've said it once, we'll say it again: The Currys are the epitome of #RelationshipGoals!
Last night, the Golden State Warriors went head-to-head against the Portland Trailblazers for Game 5 of the Western Conference Semifinals to determine if the series would continue or if the Warriors would advance to the next round.
Steph's wife Ayesha was turned up in the stands cheering on her man and the Warriors team. During the game, Steph and Ayesha would throw up their cute hand signals at one another whenever the two-time MVP baller made a shot.
Check it:
Super cute.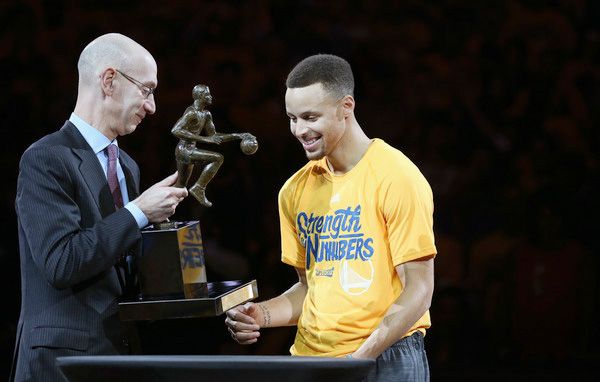 Before Game 5 tipped off, NBA Commissioner Adam Silver presented Steph with the MVP Award for his 2nd straight season. He's the first NBA player in the league's history to cop a unanimous vote for the prestigious award. Congrats again Steph!
With Steph's help, the Warriors beat the Trailblazers 125-121 ending the series 4-1.
Now we see where their daughter Riley Curry gets her hand signals from. If you missed her hilarious entrance to her dad's MVP trophy ceremony a few days ago, check it below:
Ha!
Also at the game: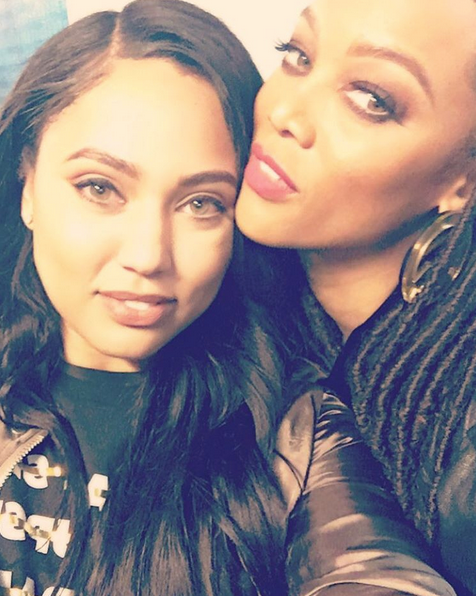 New mom Tyra Banks enjoyed a girl's night out where she bumped into Ayesha for the first time. The YBF beauties snapped a selfie that Ayesha captioned, "That moment when you don't think the night can get any better and then you meet @tyrabanks !!! Dream come true. She was so unbelievably sweet, kind and gorgeous!!! #thankyouTyra !!! #dubnationlove."
Sweet!
Good luck to the Warriors on their quest for another NBA championship.
In other coupledom spottings...
If you haven't heard, rapper/actor Andre 3000 is officially off the market.
The "American Crime" star has been loving up on his girlfriend/music exec Dominique Maldonado and they were spotted together backstage at the 2016 Rolling Loud Festival held at Mana Wynwood in Miami last Friday. Well aren't they cute...
Photos: Ayesha's IG