Oprah and Usher got kissy during a charity event in NYC last night. Peep their flicks, plus get the deets on Denzel and Pauletta Washington raising over $17 million for the Smithsonian Museum inside….
We love a party with a cause.
Last night, media mogul Oprah and R&B crooner Usher linked up at the Robin Hood Foundation's benefit in NYC. And it was all love between the two as the "Good Kisser" singer showered Lady O with kisses on her cheek.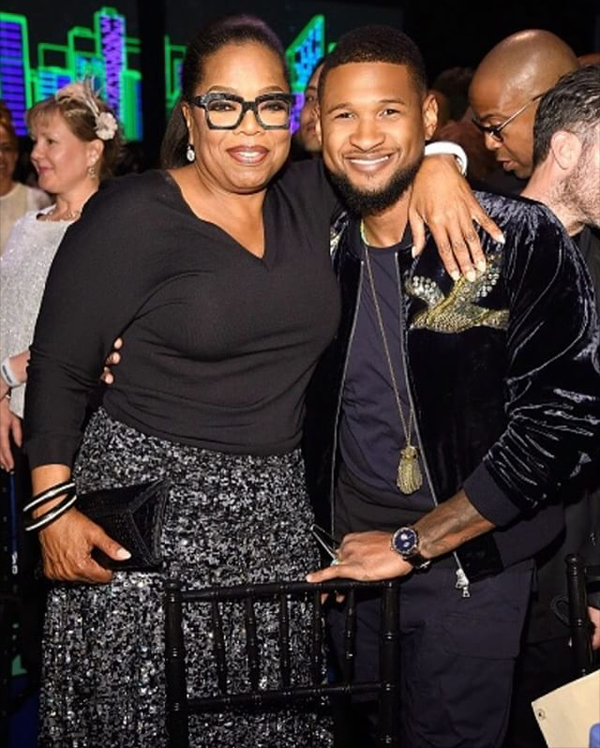 Wealthy donors put their money where their mouths are, raising over $61 million to help fight poverty in the Big Apple. Nice!
Usher was on hand to perform at the event.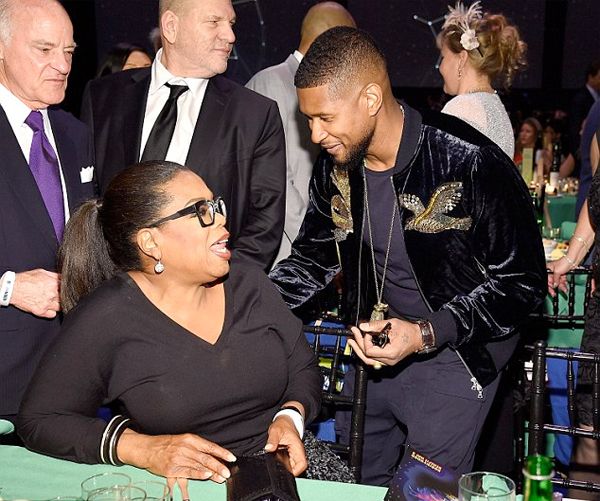 In other news, Lady O is gearing up for a new role in HBO's The Immortal Life of Henrietta Lacks that she's also executive producing. The film is based on Rebecca Skloot's non-fiction book and it will follow Henrietta Lacks, an African-American woman whose cells were used to create the first immortal human cell line.
According to Deadline, the story will be told through the eyes of her daughter, Deborah Lacks (Winfrey), as it chronicles her search to learn about the mother she never knew and to understand how the unauthorized harvesting of Lacks' cancerous cells in 1951 led to unprecedented medical breakthroughs, changing countless lives and the face of medicine forever.
Filming for the passion project is expected to begin this summer. No word on when the movie will premiere, but we'll keep you posted.
In other do-gooder news...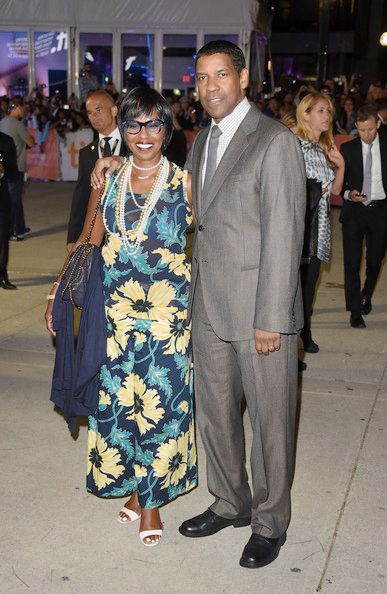 Thanks to Denzel Washington and his wife Pauletta Washington $17 million was raised for the Smithsonian Museum of African American History and Culture!
According to Variety, the Washingtons opened up their home in L.A. to host the fundraising event for one of the President Barack Obama's major priorities.
The site reports:
Early in his presidency, President Obama insisted that all monies needed to complete the Smithsonian's National Museum of African American History and Culture be raised before his exit from The White House at end of 2016. Authorized by Congress in 2003, the museum stands on a five acre-site on the National mall, near the Washington Monument, and boasts a $540 million dollar price tag.

The federal government contributed $270 million, leaving the Smithsonian and others in the community to raise the remainder. The museum reported raising just over $252 million dollars last month –not far from their $270 million goal. The museum is set to open on September 24 of this year, with President Obama cutting the ribbon.
Over the years, Denzel and Pauletta have donated more than a whopping $55 million for the museum that will feature Harriett Tubman's hymnal, Nat Turner's bible, Emmett Till's original coffin as well as Louis Armstrong's trumpet.
Media mogul Oprah Winfrey is the largest individual donor to date dropping over $21 million to the site. "TGIT" creator Shonda Rhimes pledged a cool $10 million for that project that will feature a 355-seat theatre named after Winfrey and a gallery in Shonda's name.
We are SO here for this! We love when our YBF celebs give back to game-changing projects in African American history.
EXTRAS:
1. 'Hamilton' is coming to the Kennedy Center.  STORY
2.  "Underground" has been doing so well in ratings that it's set to rake in the ad dollars for WGN America!  STORY
Photos: Wire/Getty