Rihanna donned dreads tonight while Jennifer Lopez performed a new song with Flo Rida on "American Idol.  Watch the clips inside and see Jordin Sparks and Chaka Khan (who is back to her brickhouse days) perform for the big finale...
After arriving on stage in a pyramid, Rihanna revealed a long dreaded hairdo and a sexy midrift on "American Idol" tonight. Through smoky eyes, the singer lead a team of sexy dancers through her "Where Have You Been" performance.
And she tweeted these pics before the show: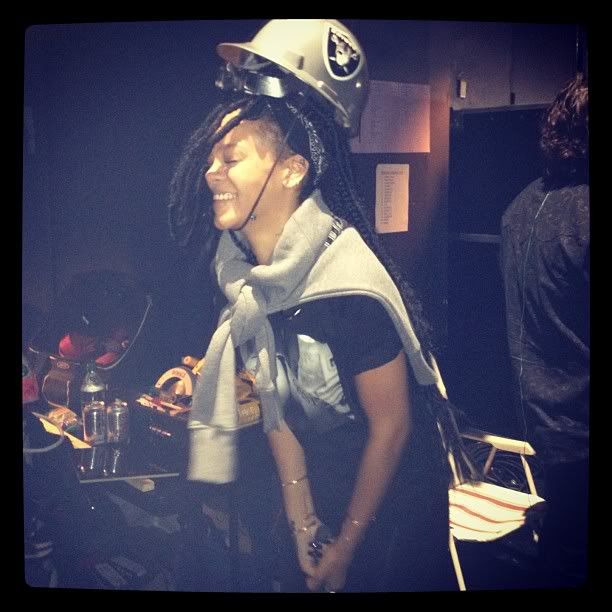 She tweeted a few pics of her new dreads and choreographer HiHat backstage.  She said, Wake bake shake dem dreads.
Watch the clip here:
Also..........."American Idol" judge Jennifer Lopez performed....
Jenny debuted her new single "Goin' In" featuring Flo Rida on "American Idol" tonight while tapping into her Jenny From The Block days.  The club record was produced by GoonRock and will appear on the Step Up Revolution soundtrack. She also performed with reggaeton duo Wisin & Yandel for their collaboration "Follow the Leader."
And.......
Sparkle star Jordin Sparks hit the stage with finalist Hollie Cavanagh for "You'll Never Walk Alone."
Also.... 
Chaka Khan hit the stage with the female contestants of "American Idol" for a performance of "I'm Every Woman."  Looking great after her 60 pound weight loss.  Take notes on how to rock a catsuit on network tv Fanny.