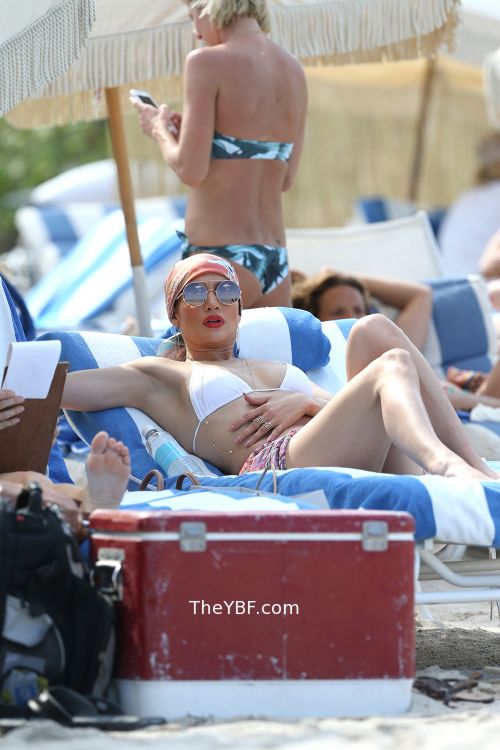 That time the paparazzi tried to snap flicks of Jennifer Lopez and she was totally over it. Peep pics of JLo hiding from the paps while lounging out on the beach in Miami inside….
After making a splash on the music scene with her new single "Ain't Yo Mama," fab chick Jennifer Lopez hit the beach in Miami for a little R&R. The 46-year-old stunna slipped into a white bikini to floss her amazing bod off while catching some rays to perfect her tan.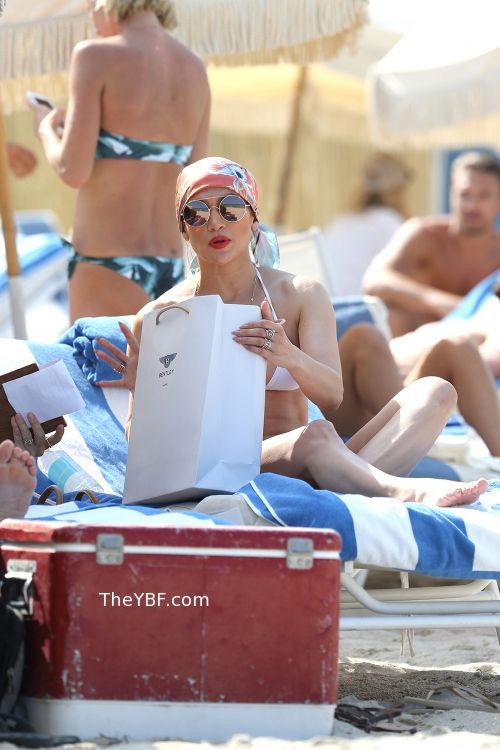 Chick tried to keep a low profile rocking a scarf on on her head and hiding behind a pair of sunnies, but the photogs still knew it was her. Once she spotted them with their zoom lenses, the "Shades of Blue" star built a fort with her Bentley shopping bags  to block them from taking pictures of her: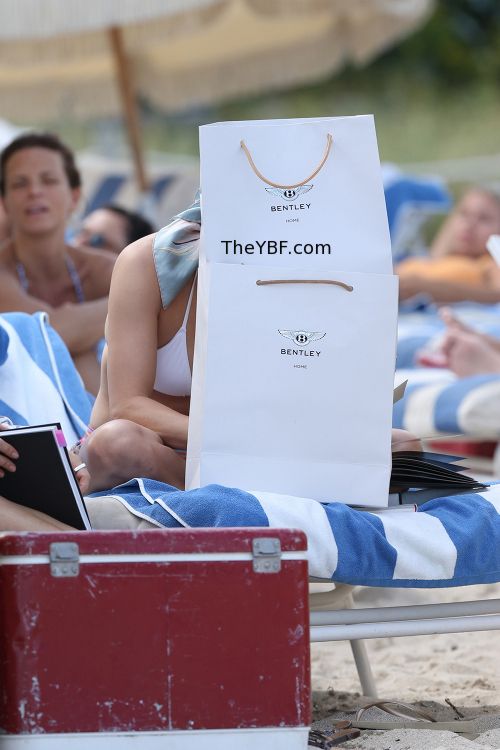 #Mood
HA! This has us cracking up for some reason. Cameras following your every move can for sure get annoying.  But chick has enough money for the most luxe private cabana on earth so, yeah....
After sun bathing....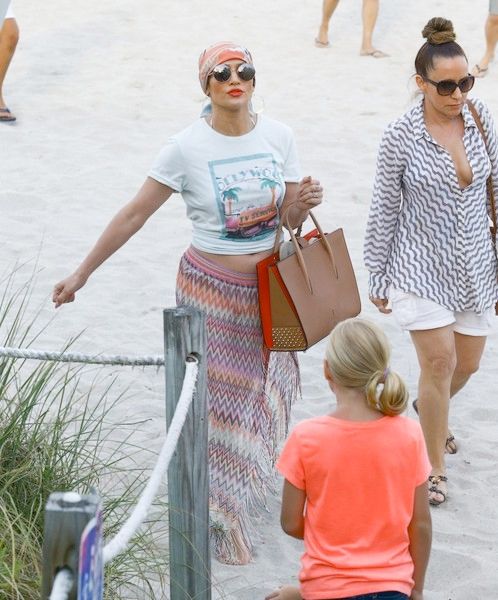 The mother-of-two walked off like a boss. 
Meanwhile....
After Rihanna gifted JLo with her denim Manolo Blahnik boots from her Denim Dessert collaboration with the brand, JLo showed all types of love. The "Booty" singer was feeling the boots so much, she decided to rock them in her new "Ain't Yo Mama" video. And Rih could hardly hold in her excitement. #GirlPower!
Photos: Splash/Pacific Coast News