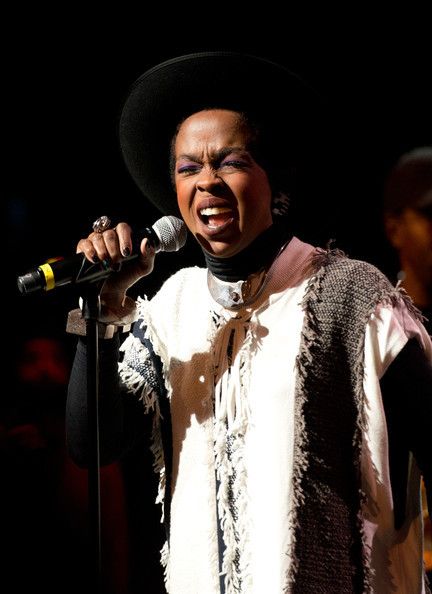 Lauryn Hill was late to her show again, and now, her fans are clapping back about it.  To her face.  Get the heated encounter she had with an Atlanta fan last night after her show was cut short.....
Oooh chile.  It's one thing to be late again...and again...and your fans just attribute it up to you being you.  But when your fans start to turn on you, it's time to get your ish together.
Last night, Ms. Hill was scheduled to perform at Chastain Park in Atlanta.  The serial tardy-to-the-party singer showed up two hours late.  But that's not all, her show got completely cut off....like mic cords ripped out of speakers, all the power cut, and whole stage went black...thirty minutes into her show.  30 minutes.
There's this little city ordinance rule saying concerts and/or noise can't occur past a certain time.  And Ms. Hill was certainly past that time.
She reportedly threw her hands up begging the powers that be to let her show go on, but that was a NO GO.
When she tried to make up for the super short show by going into the audience and meeting fans, ish went left.
While some in the crowd cheered when she left the stage, others boo'd. We can already guess which one the fan below did.
Check out what happened when Lauryn encountered a fan who read her and told her to be more professional.  By the way, Lauryn's blaming her driver for "getting lost."
Lauryn Hill was booed in Atlanta after her mic gets cut off 40 minutes into her performance, she came 2 hours late. pic.twitter.com/tCR9EI0Nif

— Everything Georgia (@GAFollowers) May 7, 2016
Folks on Twitter also went in on her tardiness.
Hopefully she makes it to her show in VA tomorrow on time. It's Mother's Day and mamas aint trying to play with their day.
Photo: Getty