All grown up! Misa Hylton's daughter Madison got all dolled up for prom yesterday. And rather than having a prom date from school, she brought her brother's brother Christian Combs! More inside….
It's that time of year again. It's prom season and celebs are sending their teens off to one of the biggest night's in their high school lives.
Last night, celebrity stylist Misa Hylton-Brim, who shares a son (Justin) with Diddy, sent her daughter Madison off to prom. And you'll notice, Madison's date wasn't the typical high school prom date. She brought her brother Justin's brother Christian Combs along for the fun.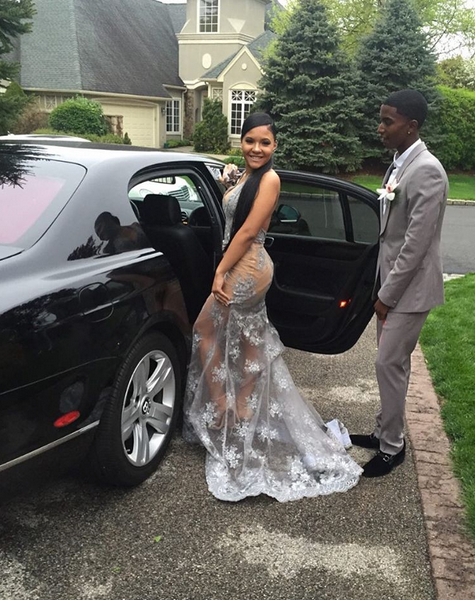 Silver was the color theme of the evening for the YBF teens and they both cleaned up nicely.  Madison posted:
I had such an amazing time tonight at prom, a special thank you to my brother @kingcombs, for taking me. You're really my best friend and I honestly wouldn't of wanted anyone else to take me because I wouldn't of had any fun. A special thank you to mother @misahylton who always makes it happen! & loves to post embarrassing pictures of me Thank you to everyone who helped make my day so special, it really was.. This just part one though..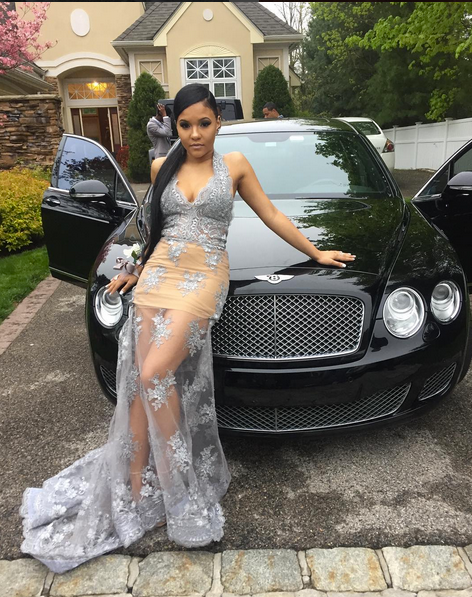 Werk it Madison!
Madison's big brother Justin was also in the mix in New York to send his little sister off to prom. It appears Justin and Christian have come up with a pact to escort all of their sisters to prom, no matter how old they are. Justin posted: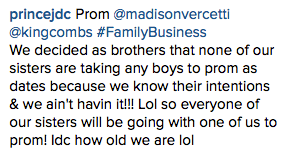 Lordt! Poor D'Lila, Jesse and Chance! They have a little while before prom, so maybe their brothers will lighten up by then.
The whole fam came out to send them off and posed it up for a group shot before they rolled off.
Fab!
Photos: Misa's IG/Madison's IG/Christian's Snap