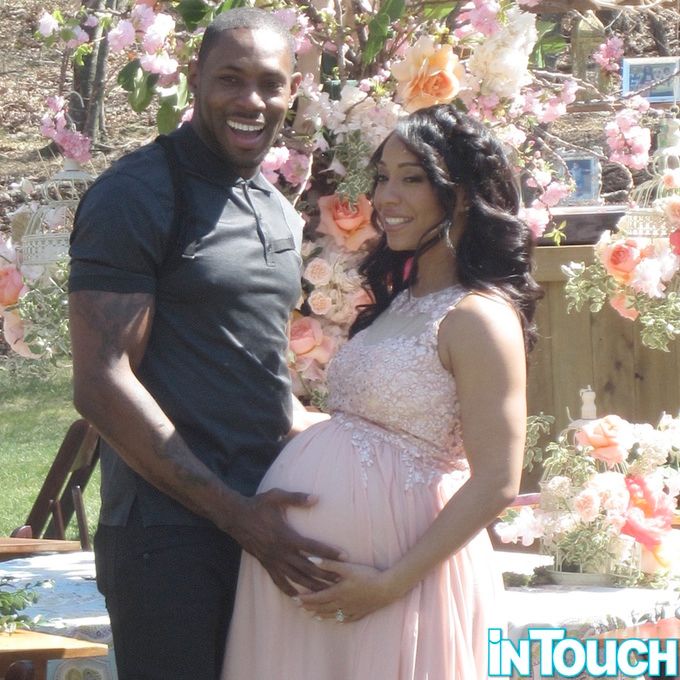 Antonio Cromartie and his wife Terricka Cromartie are expecting twins (which would make baby #11 & #12 for the NFLer) and they're capturing it all on camera for their new reality show. Find out why the couple decided to share their life on television, plus clips of the upcoming season of "Livin' Lozada" inside….
New York Jets cornerback Antonio Cromartie and his wife Terricka Cromartie will become parents again once their twins are born in the next few weeks. And they have cameras following them around to capture it all for their brand new reality show.
In January, Terricka announced she and her 32-year-old NFL playing husband were expecting twins, despite undergoing a vasectomy! While that's interesting itself, Antonio will be welcoming baby number 11 and 12 once the new bundles of joy make their entrance into the world. He has 8 other children by 7 different women, plus his 2 older kids with Terricka, Jurzie (6) and Jagger (4).
Doesn't sound like he'll be retiring anytime soon, especially since he's coughing up an estimated $336,000 a year in child support.
Damn!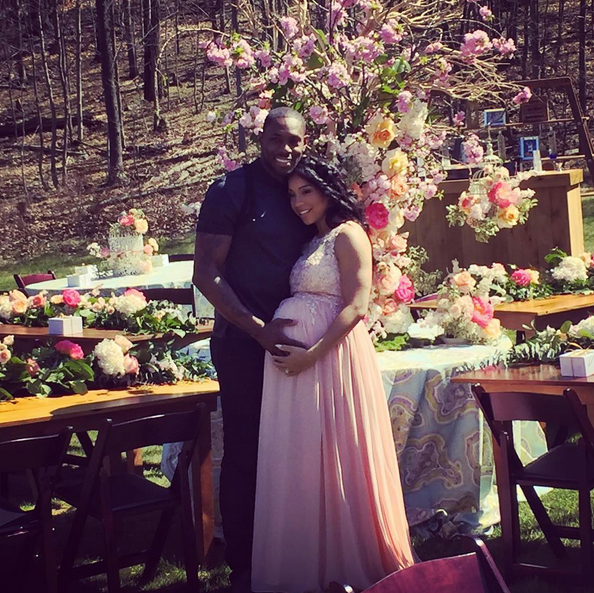 The Cromarties (above at their baby shower two weeks ago) have decided to bring their blended family to television in a brand new reality show. Why? Well, the couple feels the world has many misconceptions about them and they hope opening up their private life will change people's perception of their unconventional family.
In a new interview with In Touch Weekly, Terricka explained:
"To be honest, I just feel that our family dynamic is very interesting, I think we're very misjudged from the outside looking in and I just wanted to showcase how relatable we are, how blended families do work and, you know, regardless of your circumstances, you can still be successful in your family life."
She continued, "And I believe we are an example of that… We have a lot of fun with each other, there's a lot of love. My husband is a very hands-on father and the kids just adore him."
Hmm…this reality show could possibly change people's perspective about them OR it could go all the left. We shall see.
No deets on the name of their show, when it will air or which network, but we'll keep you posted.
In other reality TV news...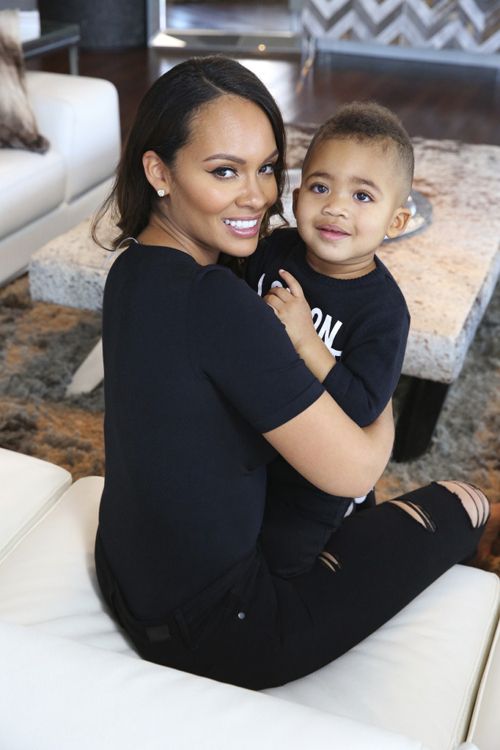 Evelyn Lozada and her family are gearing up for the all-new 2nd season of her reality show "Livin' Lozada" for OWN.
Cameras will follow Evelyn, her Dodgers fiancé Carl Crawford and their toddler son Leo as they head back to their home in Arizona for the off-season. This season, we'll see Evelyn and her 22-year-old daughter Shaniece bump heads as she finds herself feeling alone in L.A. while trying to launch her modeling career.
We'll also see the almost 40-year-old star deal with fertility issues as she and Carl work on having their 2nd child together. Unfortunately, Evelyn is having major complications. She recently revealed she suffered her 2nd miscarriage on Thanksgiving and we'll likely see it all on the second season of the show.
Peep the clips below:
"Livin' Lozada" premieres tonight at 10/9c on OWN. Will you be tuning in?
Photos: InTouch/Terricka's IG