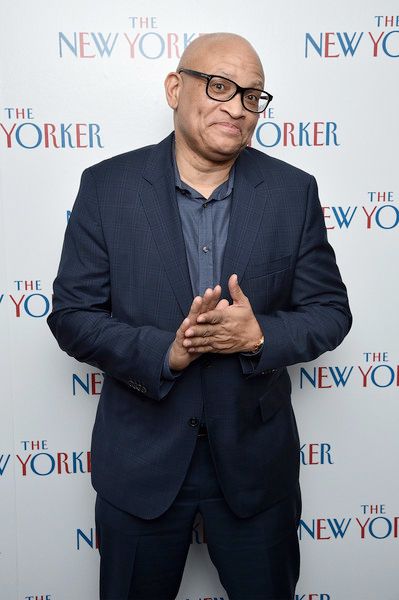 Yes, "Nightly Show" host Larry Wilmore called President Barack Obama the n-word at the end of his speech at the White House Correspondents Dinner. But, he says folks took it out of context. Find out what he means inside….
"Nightly Show" host/comedian Larry Wilmore was tapped for the comedic opening before President Barack Obama gave his final White House Correspondents Dinner speech. And we told you Larry had everyone mad uncomfortable with his comedic flair.
When he first walked up on stage he called out on stage he welcomed everyone saying, "Welcome to Negro Night," then followed up saying, "or as Fox News would report, 'Two Thugs Disrupt Elegant dinner in D.C.'" Yeah…he was taking it there.
At the end, he gave his props to POTUS for his years of service where he said, "So Mr. President, I'm going to keep it 100. Yo, Barry, you did it my n****a!"
No, really. He said this.
Check it at the 22:10 mark: 
British journalist Piers Morgan called Larry out for addressing POTUS as his "n*gger." Now, Larry is defending his use of the word. During last night's episode of "The Nightly Show," Larry addressed the negative backlash he has received over his speech.
Larry told Piers he didn't call the President "n*gger" he said he called him "n*gga" and there's a difference. He said, "Piers, you did not properly conjugate that slur. N*gger is the word white people use to denigrate, demean, and dehumanize black people. N*gga is a term of endearment some black people use between each other to take back that power."
Check it:
So what did POTUS think about it all? White House press secretary Josh Earnest confirmed he spoke to President Obama about the joke where he said "that he appreciated the spirit of the sentiments that Mr. Wilmore expressed."
Thoughts?
Photo: Getty