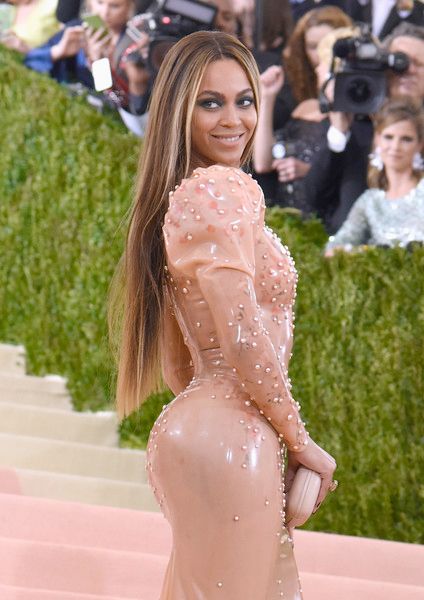 Beyonce and Drake are burning up the music charts with their new albums. Get the numbers inside…
Beyonce had us all tuned in to HBO for her huge visual album drop. And now, LEMONADE has quenched the thirst of thousands, climbing all the way to the No. 1 spot on the Billboard 200 chart. LEMONADE marks Queen Bey's sixth studio album that debuted at No. 1 in the first week. And she only has six solo studio albums, so you do the math. BOSS!
Nielsen Music confirmed the LP pushed 653,000 equivalent album units in the week ending on April 28th (FYI--Bey dropped the visual on April 23rd via TIDAL then released it through other digital retailers April 25th).
The Billboard 200 chart incorporates multi-metric consumption of the album, which includes traditional album sales, track equivalent albums and streaming equivalent albums. Gotta love TIDAL for the added boost. 485,000 of that sum (653,000 equivalent album units) were pure album sales. Not only that, all 12 of the LEMONADE tracks debuted on the Billboard Hot 100 and they all also appear on the Hot R&B/Hip-Hop Songs chart.
If you're looking to get your hands on a physical copy, LEMONADE is expected to hit retail stores on May 6th.
Mrs. Carter took a small break from her FORMATION tour to shut down the Met Ball Gala red carpet last night and now she's back to work. Tonight, she's headed to the Carter-Finley Stadium in Raleigh, North Carolina to continue making her tour rounds.
Speaking of the Formation Tour, Bey reportedly postponed her Nashville stop just one week before the show. TMZ reports the May 5th gig was axed at the Nissan Stadium that is undergoing renovations. Sounds like the renovations could possibly be the reason the show was cancelled.
No worries Nashville fans. The show is expected to be rescheduled, but no date has been announced as of yet.
Also blazing up the charts....
Drake released his highly anticipated fourth studio album VIEWS on Friday (April 29th) and predictions suggest another No. 1 debut on the music charts. VIEWS generated around 630,000 in equivalent album sales in its first day!
According to Hits Daily Double, VIEWS is now predicted to move 850-900k units with TEA (track equivalent albums) and SEA (streaming equivalent albums) totals (including 100m+ streams) possibly driving it up to 1 million units! That Midas touch.
If VIEWS makes it to the 1 milli mark, it will be Drizzy's best first week sales ever!
Oh, and don't think he's done yet. The Young Money rapper has more up his sleeve.
During a surprise performance at Ryerson University over the weekend, the Toronto native let it be known that just because VIEWS dropped, doesn't mean he doesn't have more heat for his fans. He said,"And I'm going tell you like this, just because Views came out it doesn't mean there's not new music on the way. So I'll see you soon. You know what it is."
Check it:
You ready?
Photos: Getty/Drake's IG