President Obama delivered his last White House Correspondents Dinner speech this weekend.  Get the five moments you need to know while chatting it up with co-workers and friends today....
We're not sure when we'll ever see another President with this much swag and this perfect of comedic timing again, so we're soaking it up while it lasts.
Saturday night at the Washington Hilton, President Obama had the room of journalists, politicians and celebs on fire with the shade and the laughs. His intro music: You're Gonna Miss Me When I'm Gone.
He said "You can't say it, but you know it's true."
Ha!
Here's 5 moments from his 30+ minute hilarious speech you gotta catch up on :
1. That epic mic drop.  Just watch.  #ObamaOut
2. That Kendall Jenner shade.
"Kendall Jenner is also here," he said. "We had a chance to meet her backstage and she seems like a very nice young woman. I'm not exactly sure what she does but I am told that my Twitter mentions are about go through the roof."
Teeheee...
3. That CPT time joke.
Obama said during his speech that he was on CPT time, which stands for jokes white people should not know. Ha!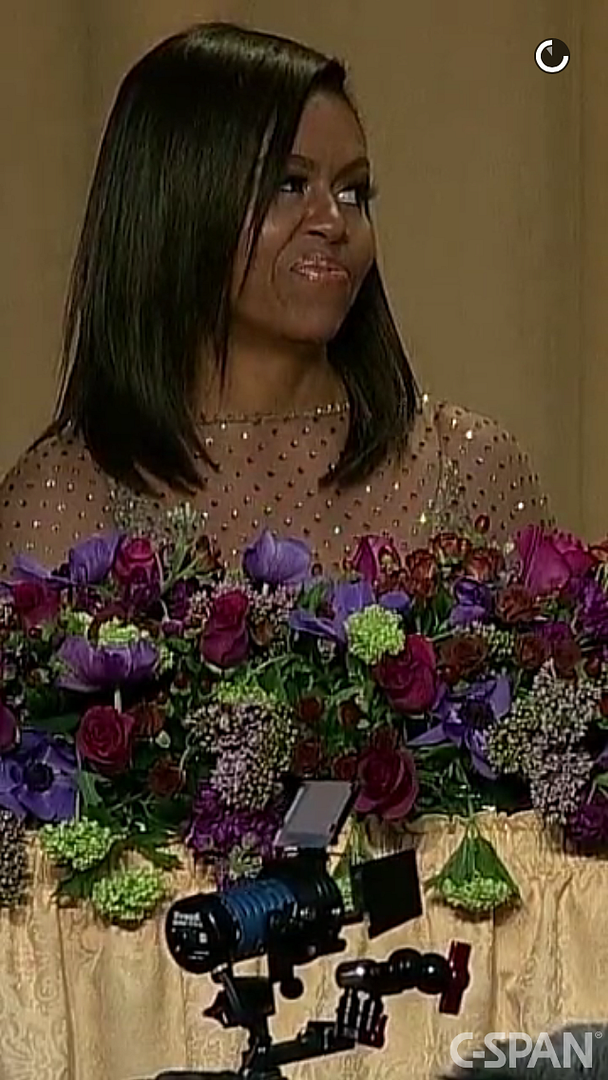 4. Michelle Obama tossed her hubby that look throughout the speech.
You know, THAT look. If we could be a fly on the wall of her mind...
5. "Nightly" host Larry Wilmore gave the comedic opening before Obama hit the stage, and he made EVERYBODY uncomfortable. Many would say he was just doing his job as a comedian.  From blasting the hell out of Fox News' racism after he said Welcome to Negro Night to calling Obama the N-word....Lawdt!
Check it above.
Here's Obama's full speech below: