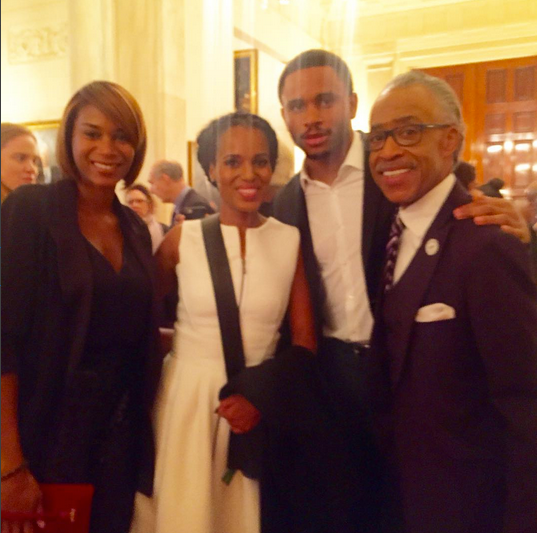 Kerry Washington and husband Nnamdi Asomugha made a rare move -- they was pictured together at the White House on Friday.  Pics inside of their jazzy date night inside....
After a long day of media and just one day vefore the White House Correspondents Dinner, Kerry Washington had a cutesy date night with her husband of three years, retired NFLer Nnamdi Asomugha in Friday.
The couple is rarely pictured together as they like to keep out of the flashing lights of the paparazzi, but Al Sharpton is the one responsible for the two getting snapped this time.
The activist and his girlfriend Aisha McShaw caught up with the tv star and her husband at the White House's International Jazz Day Global Concert: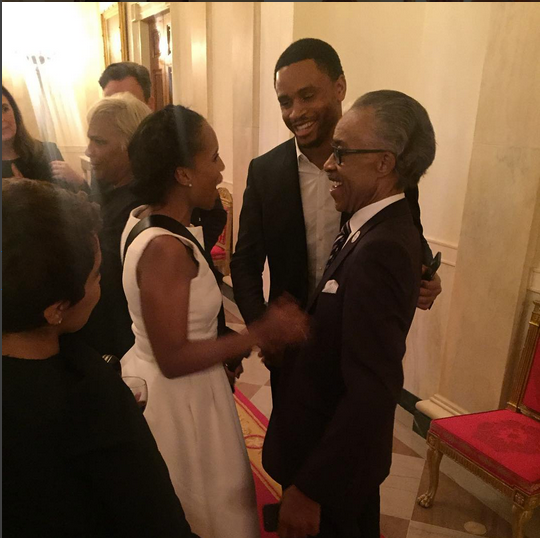 Glad to see the twosome is still happy and very much together, despite the previous rumors of there being trouble in paradise.
Earlier Friday: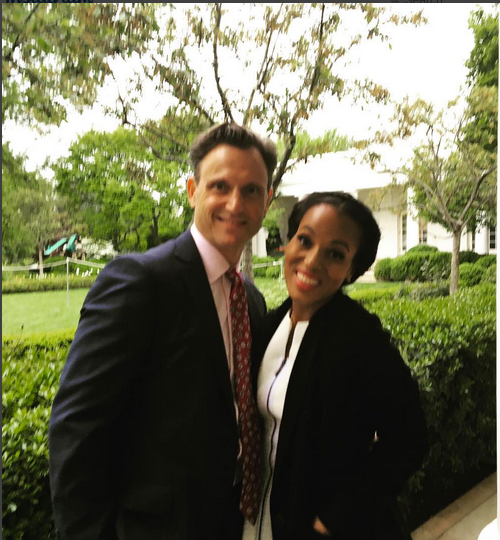 Kerry, who we've already put on Preggers Watch, caught up with co-star Tony Goldwyn for an Olitz Rose Garden moment at the real life White House.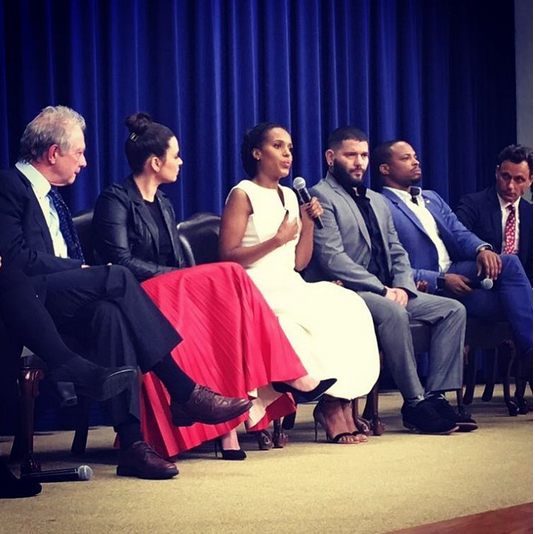 Shonda Rhimes and Bellamy Young also snapped pics outside.
And newcomer Cornelius Smith, Jr. was having a ball:
Fab times!