Everybody stepped out last night to celebrate Naomi Campbell's "Naomi" book launch in L.A. Come inside to see pics of Kelly Rowland, Diddy, Lenny Kravitz and many more partying it up with the iconic supermodel inside….
Legendary supermodel Naomi Campbell hosted a launch party at Taschen bookstore in Beverly Hills last night for the release of her new book "Naomi," a two-volume compilation of personal memories and stunning images from throughout her career.
And the above is the insanely hot cover of Volume 1.
The signed and limited edition is presented with an artwork box by Pop Art legend, Allen Jones for Volume 2. Volume 1 features a totally nude photo of the runway slayer. During a recent interview with "The View," she revealed she felt liberated taking the picture because it was taken right after a bad break up. The 45-year-old, who celebrates a birthday next month, looks amazing!
As for her party guests….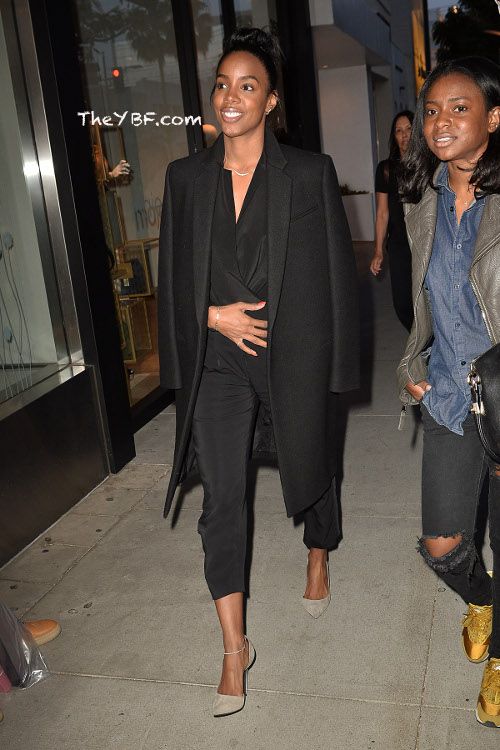 Fab chick Kelly Rowland stepped out in an all black ensemble to party it up with the gorgeous supermodel. Totally feeling the simple androgynous look.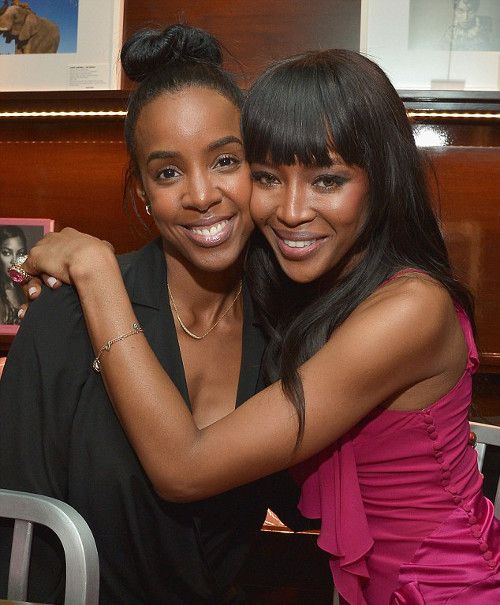 It was a #BlackGirlMagic moment when the "Chasing Destiny" host linked up with Naomi. Two stunning beauties.
As she made her rounds, Kellz ran into Kim Kardashian West who was busy snapping SnapChat videos to prove it.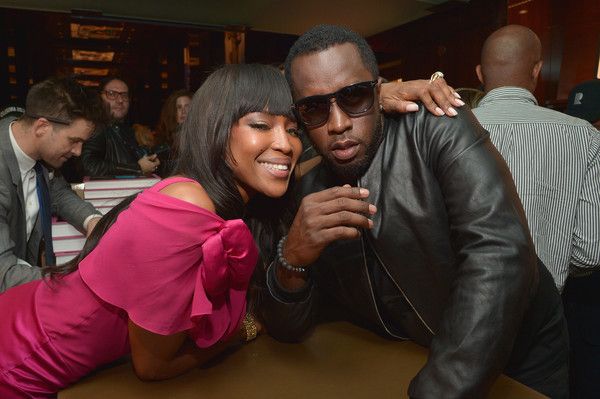 Hip Hop mogul Diddy came out to show his support to his ex-girlfriend. Yeah, in case you forgot, they dated briefly in 2002.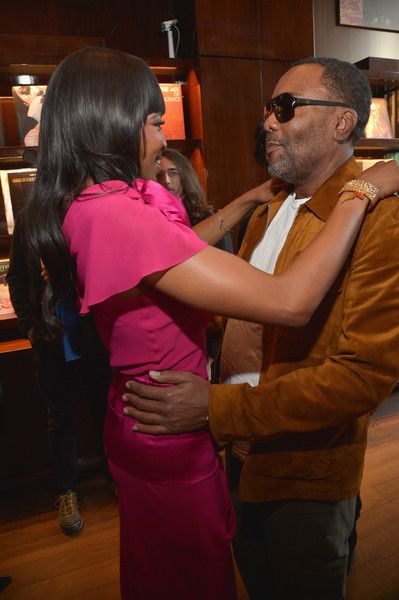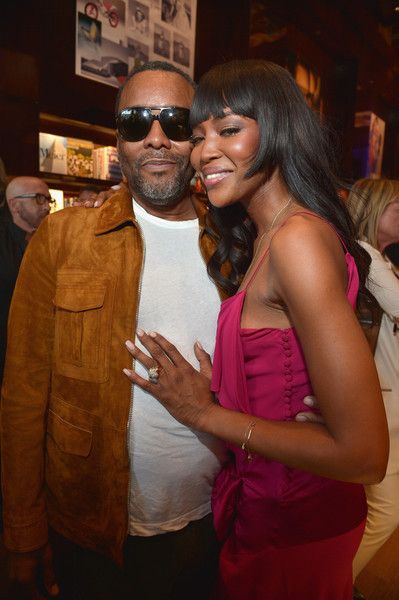 "Empire" co-creator Lee Daniels was also in the mix to celebrate with Naomi, who had a role on the hit FOX series. Naomi's character was killed off a few episodes ago, but she was an exciting character to watch try and take down the Empire.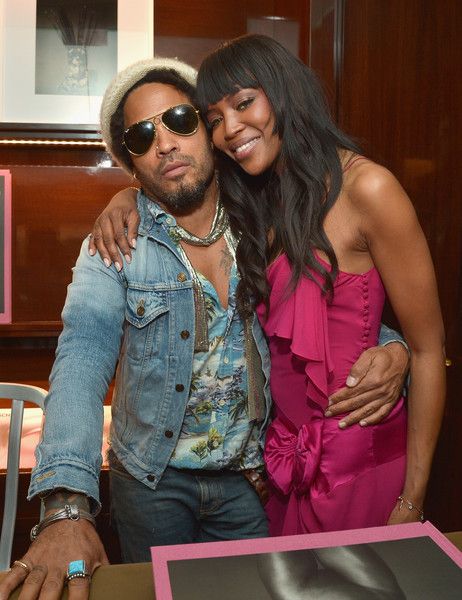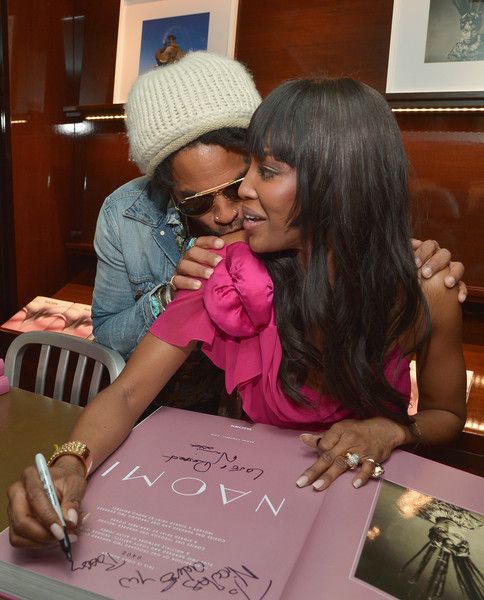 Rockstar Lenny Kravitz and Naomi were extra flirty with one another last night. As you can see, he was all over NaNa at her book signing. Afterwards, the twosome partied at The Nice Guy to celebrate with GiGi Hadid's 21st birthday and they were all laughs and hugged up with one another. Mmhmm… we'll be keeping an out on these two.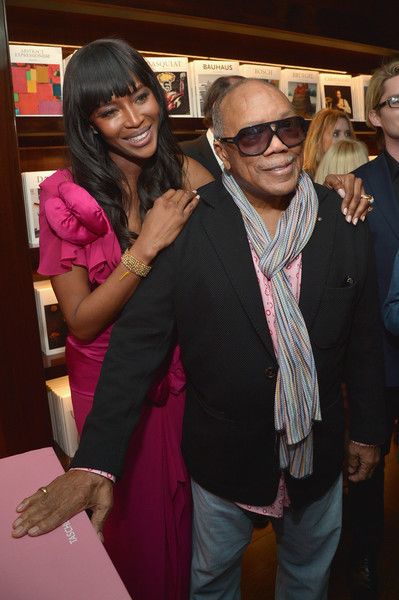 Famed record producer Quincy Jones, a man Naomi considers as a father figure in her life, made sure he came out to celebrate her big feat.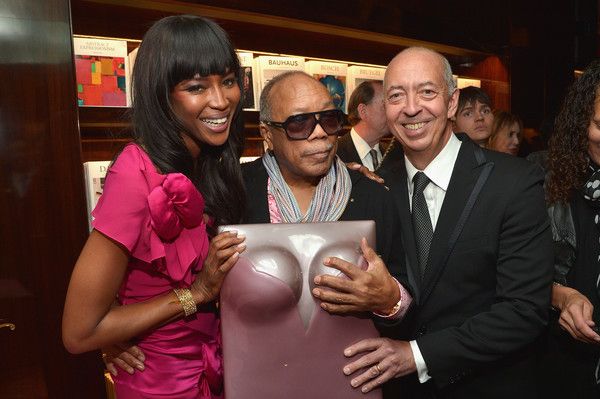 They were joined by Naomi's publisher Benedikt Taschen were they snapped a pic holding Volume 2 of Naomi's new book.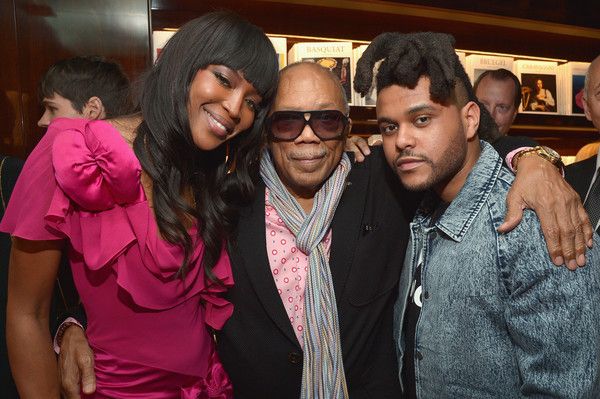 R&B crooner The Weeknd was also in the mix to party with Naomi before hitting up The Nice Guy to celebrate his girlfriend's sister's birthday.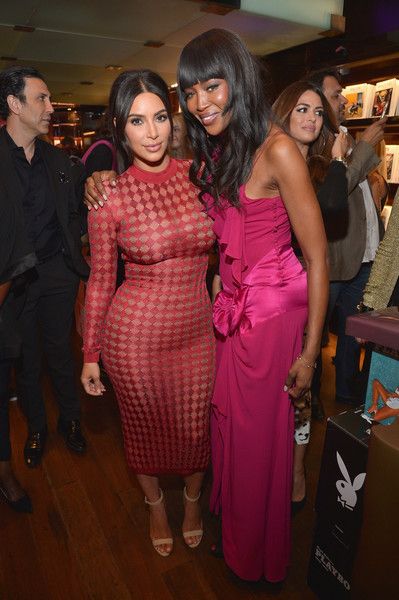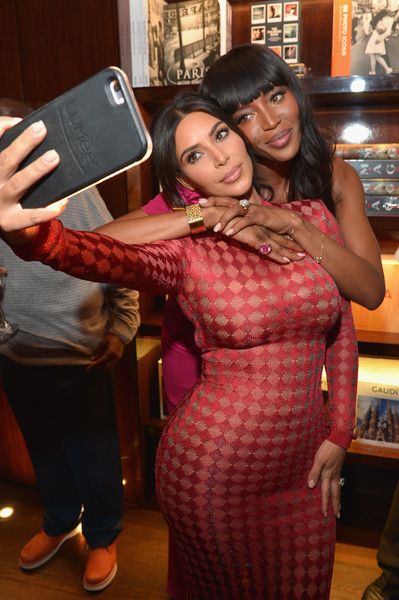 Naomi got in a few selfies with Kim K, who was busy showing off her post-baby bod.
Hunger Games star Evan Ross, who's gearing up for a new role in a film titled Skate God, his wife Ashlee Simpson Ross and producer Carla DiBello were all smiles during the book launch.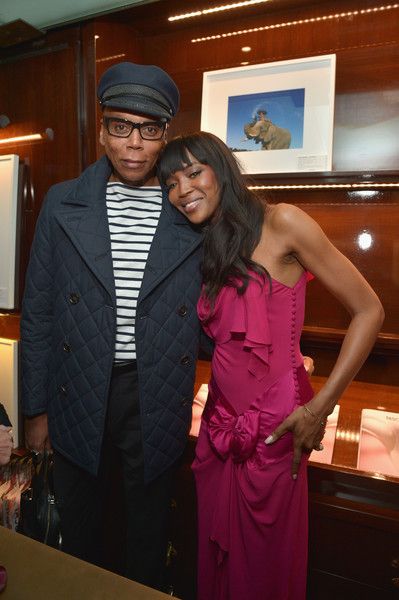 TV personality RuPaul stepped out to show his support. He recently invited Naomi to appear on his show "RuPaul's Drag Race" where she happily accepted.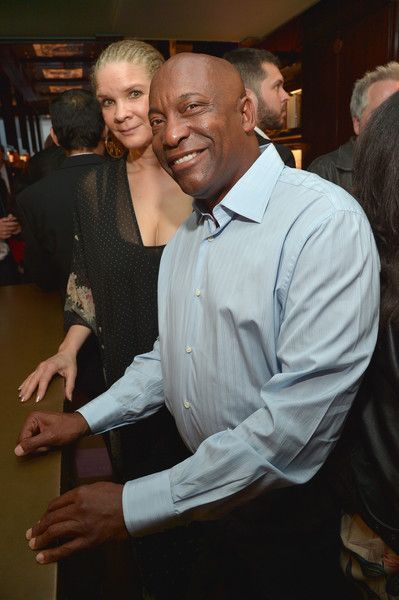 Famed director John Singleton took time away from filming his new movie Snowfall to party.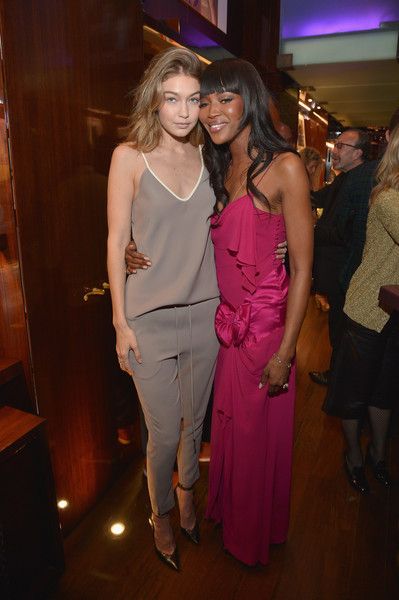 Birthday girl and fellow model GiGi Hadid hit up Naomi's book launch before partying at her own birthday bash.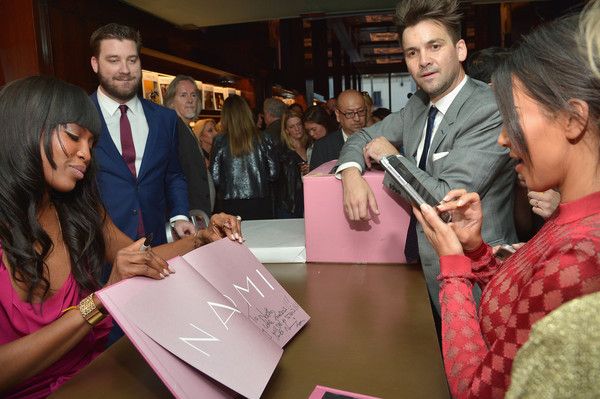 Kim nabbed an autographed book made out to her daughter North West. And she SnapChat'd the moment. Of course.
And comedian Dave Chappelle was also in the mix.
Fun times!
Photos: Splash/Lenny's IG