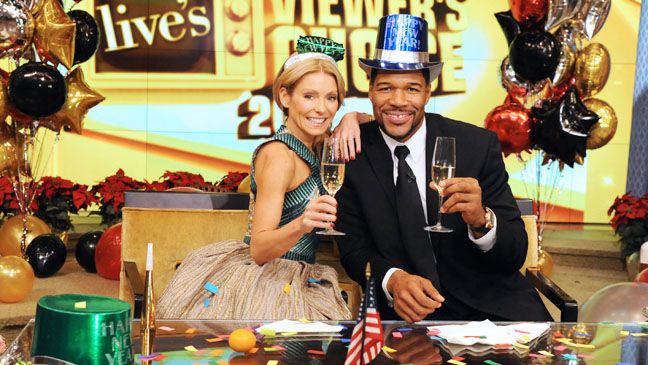 Cheers to the end! Because it's coming sooner than Michael Strahan thought. Deets inside on his last day on "Live" getting pushed up, plus drama between Kevin McCall& Eva Marcille's cousin Terrell over baby girl Marley.
Michael Strahan's last day will now be May 13th, instead of September as originally planned.
Is moving his final show date up sooner a reflection of his and co-host Kelly Ripa's relationship?  Possibly.  We still don't believe they're at each other's throats. Kelly was seemingly much more upset with ABC network execs for putting Michael in the position of staying silent about his move to "GMA." 
However, Kelly admitted to being ruffled in general about the situation and needing time to decompress.  So it wouldn't be shocking that her hurt from being blindsided has caused a strain in her and Michael's relationship too.
Yet and still, a rep from "Live" is going with the story that the date was conveniently moved today, the day of Kelly's return, due to May sweeps.
The network says they want to capitalize on Michael's big goodbye during the May ratings sweep.
"This plan also allows 'GMA' to start integrating Michael into the show more often this summer," added the spokesperson.
Michael will be on "GMA" part time this summer before his full time start this fall.
As for a new co-host for Kelly, the on-air search will begin as soon as Michael leaves.
Womp.
Uh oh! There's drama boiling over between Eva Marcille's ex/baby's father Kevin McCall and her cousin/hair and makeup artist Terrell Mullin (yep, the same Terrell who was previously featured on "Tamar & Vince" and Tamar Braxton's makeup artist/friend.
Whew.  Now that that's all out the way...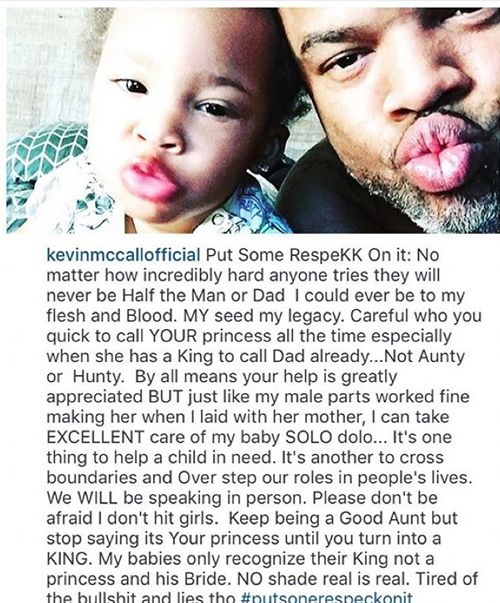 Eva and Kevin's baby girl Marley is at the center of some new beef between the two men in her life.
Kevin has often been in drama with Eva over Marley when it comes to his fathering skills.  He's been accused of lacking in that department and he's fought against the rumors numerous times.
Today, he posted (then deleted) a message to Terrell who often posts plenty of loving pics and videos with his little cousin Marley.
Needless to say, Kevin's not here for it.  As for why, we're unsure.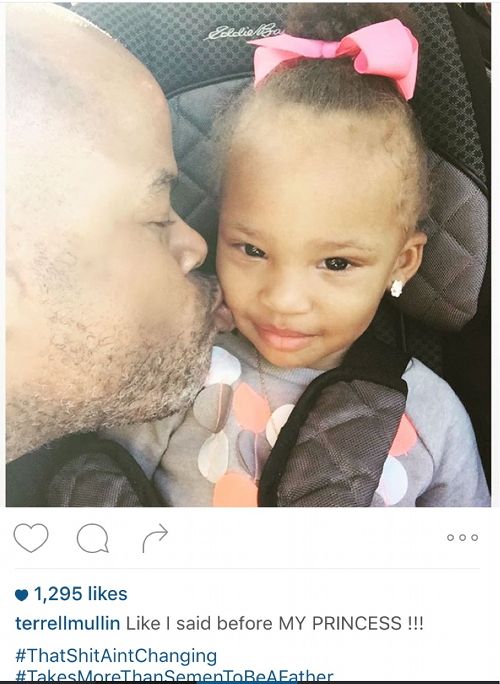 An unfazed Terrell responded with a simple message.  Check it above.
UPDATE: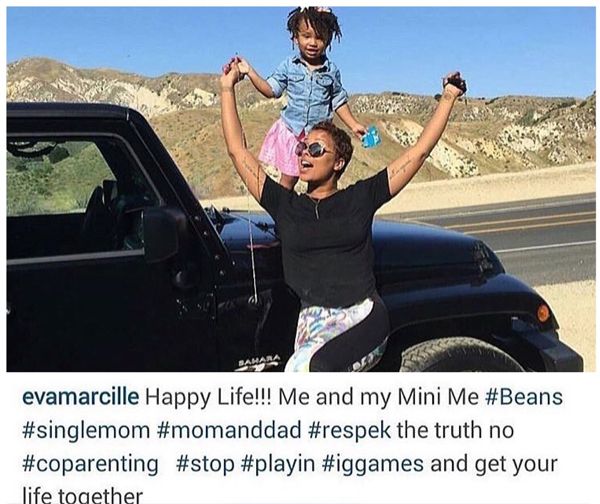 Eva Marcille responds (then deletes) to her baby daddy and claims they don't co-parent and that he needs to stop flexing for the 'gram. Bloop!
EXTRAS:
1. Actress and Grammy nominated recording artist Antonique Smith joins the cast of the upcoming FOX TV series, "Shots Fired".
Photos: Instagram