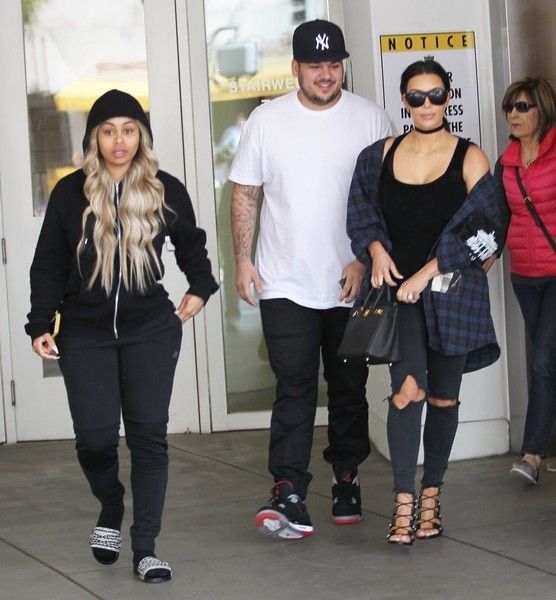 Is Blac Chyna PREGNANT? That's what we're hearing. And these new candids of Chyna, Rob Kardashian and his sister Kim Kardashian West are only fueling the rumor mill even more. Peep the pics and get all of the deets we've learned inside….
And it begins…
Engaged couple Blac Chyna and Rob Kardashian were spotted out with Rob's sister Kim Kardashian West today in Beverly Hills. The former besties reunited for an outing and Rob couldn't be happier.
Folks aren't talking just because former besties Chy & Kim reunited... it's WHERE they went. Allegedly.
So look, photogs caught the threesome leaving Nate'n Al Delicatessen restaurant after having lunch together earlier today.
According to X17, they were also seen leaving the OB-GYN office this morning. Matter of fact, they were supposedly leaving the same OB-GYN office Kim went to when she was pregnant with North& Saint West. OH?
And we will say....all these sweats Chyna has been wearing lately have our eyebrows raised all the way up.
We THOUGHT we may have seen a little bulge last week while Chyna was out shopping. Hmm...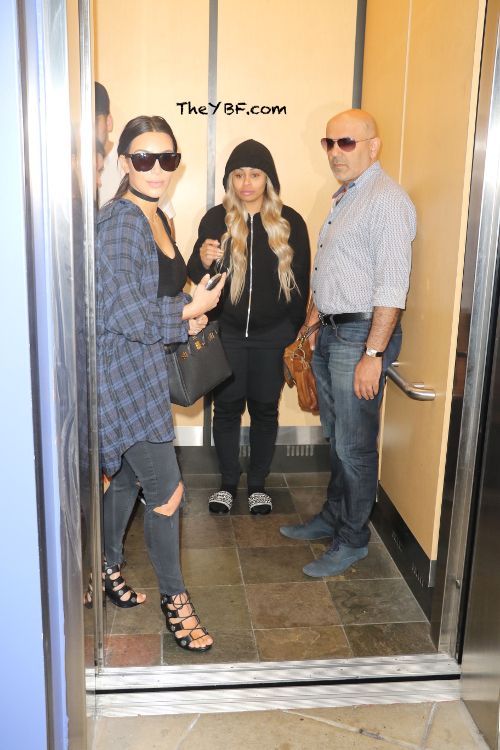 Yeah, we def spot a bump of SOME kind.
While there's no guarantee the Lashed owner is going to Kim's OB-GYN, it's very likely.
Dr. Paul Crane is the doctor who delivered Kim's kids (along with Kourtney's), so we looked up the address to his office. It just so happens, his office is about 4 minutes away from where they had lunch. Interesting.
Maybe the pregnancy news is what brought on a truce between Chyna and Kylie Jenner recently? Could be.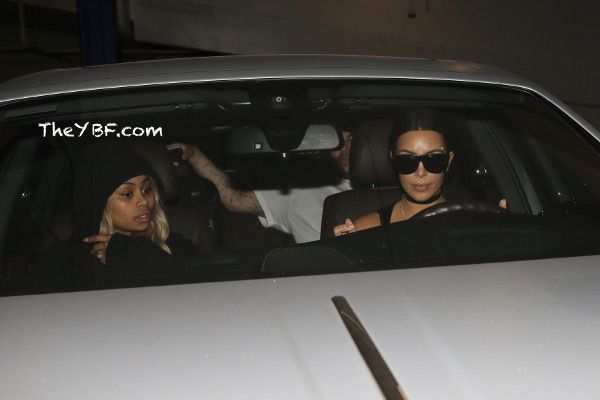 The threesome hopped into their ride, Kim in the driver's seat, Chyna in the passenger seat and Rob in the back and sped away.
See it all go down below:
And then this video from the other night where a suspicious bump is revealed:
Photo: Splash/FameFlynet/WENN