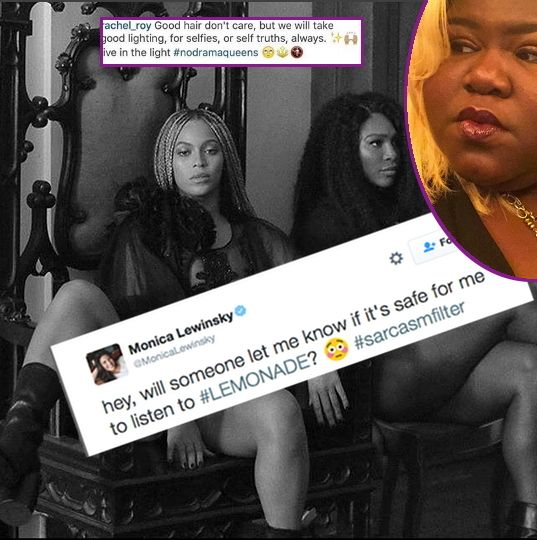 We've finally had a chance to digest all that "Lemonade" Beyoncé spilled his weekend.  Find out how celebs reacted to the sweet & sour spillage inside, and why we're BEGGING Rachel Roy to just stop...
Beyoncé's "You better get Becky with the good hair" line in "Lemonade" had folks scrambling to find out who side chick Becky is.  Even today, plenty of folks assume Beyonce was was speaking about Jay Z cheating on her in the many divorce and breakup and cheating anthems she dropped.  
We're still not convinced though.  If you listen critically, Beyoncé is seemingly speaking about her father and mother's well publicized cheating drama, her grandparents' cheating drama, and speaking for every woman who has suffered emotional trauma due to being lied to and cheated on.  It was bigger than her and Jay.  This is similar to "Ring the Alarm," "Irreplaceable" and MANY other women empowerment after your man acts up anthems.  Even the "Resentment" song she covered.  People thought she was speaking about her own relationship then too, but she often made it clear she concocted many of those songs for her mother.
Plus, do we REALLY think she's going to give the masses the satisfaction of knowing anything, let alone any cheating drama, about her and Jay's relationship after a DECADE of staying mum?  Nah.
Yet and still, Rachel Roy decided she was bit thirsty with all the Lemonade around her, and she drudged up some old ish.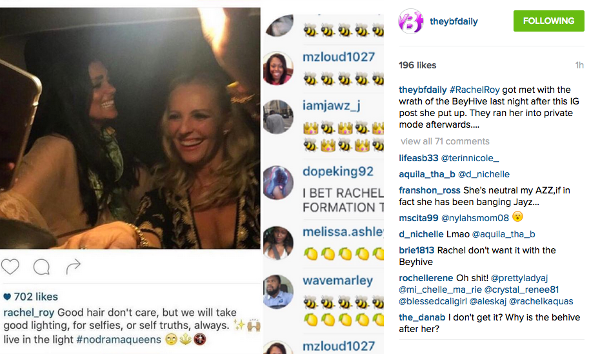 Rachel posted up this picture and caption right after "Lemonade" aired.  Why Rachel?  Whyyyy?  Her "good hair don't care" reference SOUNDED like a slight at Beyonce, considering those past rumors that Rachel and Jay were messing around, causing that elevator fight years ago between Solange and Jay.  The original source of that rumor is shaky at best.  So many people forgot all about it.
While Rachel has said multiple times the rumor has no basis and people are reaching, we find it odd she would drudge up THIS foolishness with this type of caption. She knew what she was doing (attention grabby maybe?), and she caught all kinds of stings in her comments from the Beyhive.
No one was even thinking about Rachel Roy during Lemonade...until this.  After catching hell from the Hive, Rachel wrote: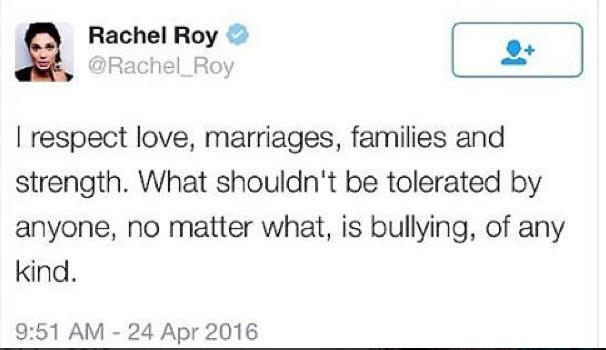 Hmmm...seems the person who threw shade first would be the bully.
June Ambrose, Jay's long time stylist for over a decade, posted:
Agreed.
As for the rest of the celebrity world, here are the reactions that had us in tears.  Check 'em: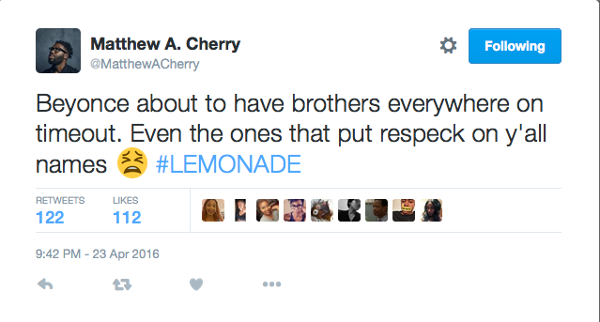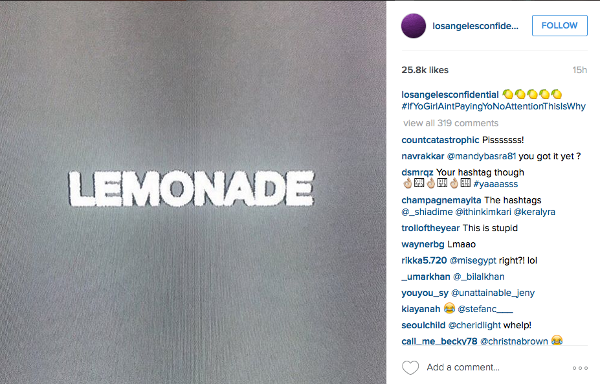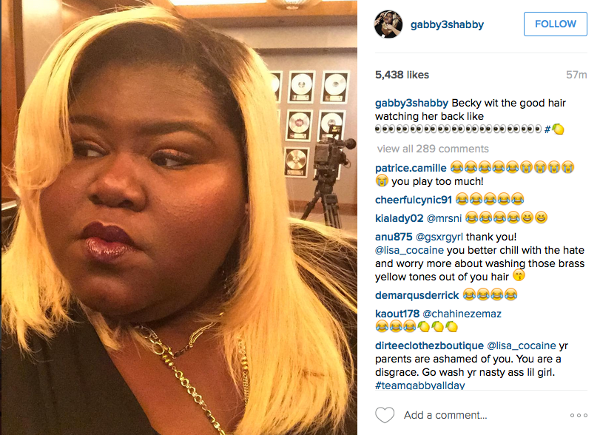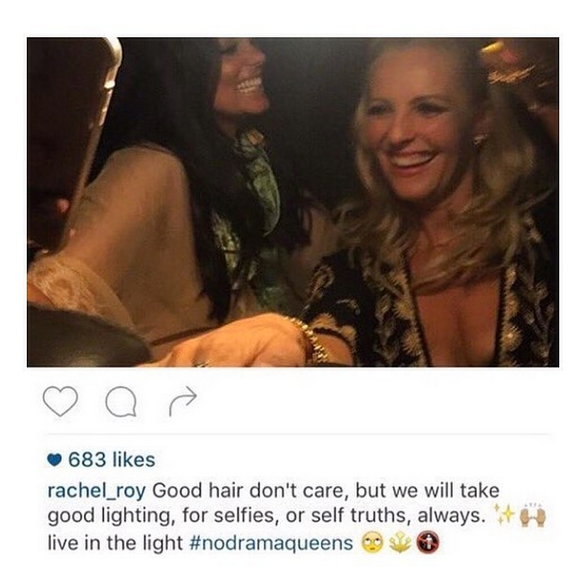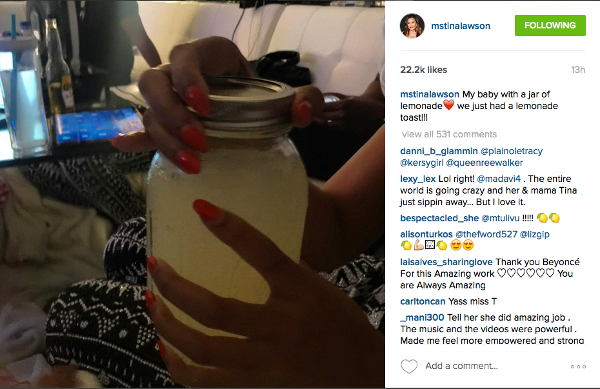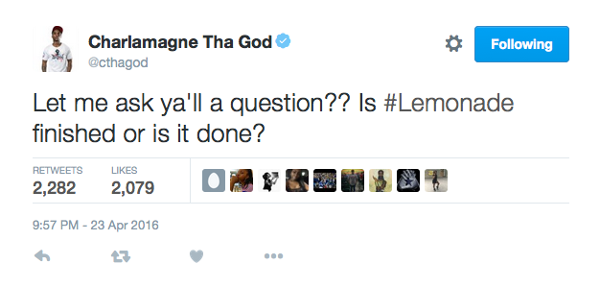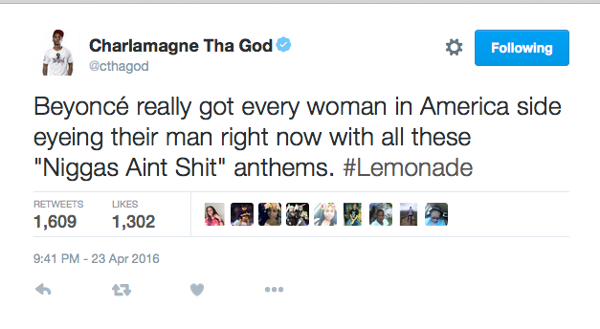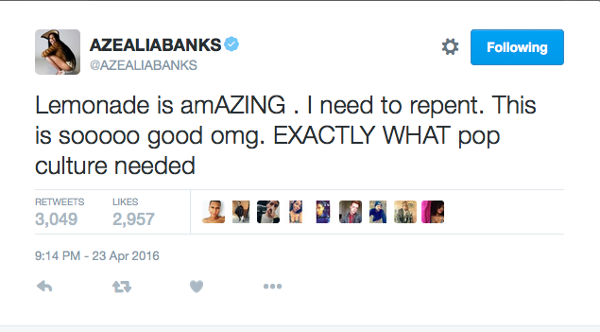 We're not sure if that Azealia Banks was shade...or nah.
Photos: Twitter/Instagram