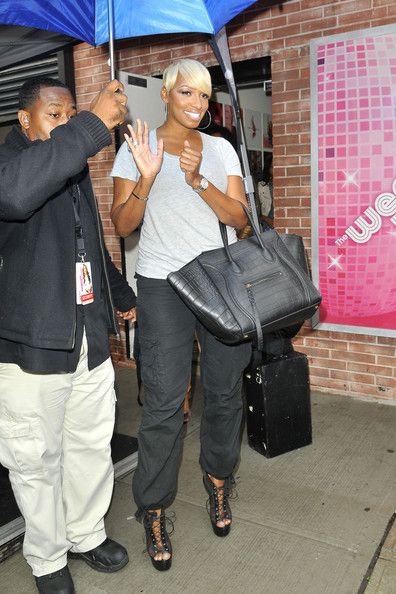 NeNe Leakes stopped by the "WENDY" Show earlier today where she dished on her acting career, "RHOA" and her thoughts about frenemy Sheree Whitfield and her seemingly new bestie Kim Kardashian. Watch the clip inside and find out what the cast of "Singles Ladies" discussed.....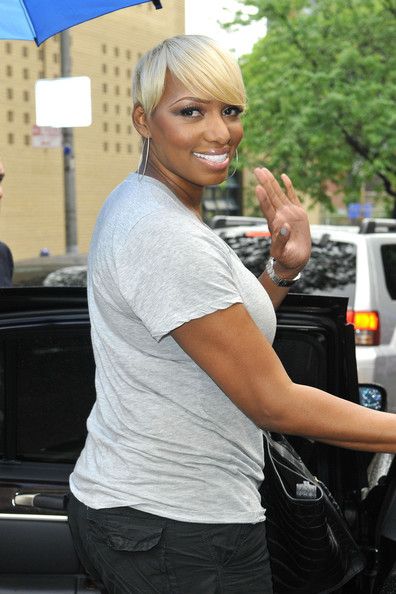 Nene Leakes was spotted leaving her "Wendy Show" taping yesterday (pictured above). 
And in her segment that aired today, she rocked a Celine dress while dishing on her Hollywood career, "RHOA" and her celebrity pals.  Wendy commented on NeNe's statement that she needed a trainer and then said she should ask Sheree Whitfield.  NeNe commented that Sheree was "thick" and her body was just "aight."  She added that it's best that Sheree left "RHOA."  
And when talking about co-star Kim Zolciak, she said that she does not miss that friendship and they are both in different spaces in their lives.  Wendy also commented that she's not feeling Marlo Hampton herself.  But NeNe revealed that she wasn't sure if Marlo would return next season.  NeNe also said she wasn't sure of Kenya Moore's rumored involvement.
The "Glee" actress also dished on her girlfriend Kim Kardashian saying they have "girl talk" over dinner, and she thinks Kim looks good with Kanye West.  And when talking about her ex-husband, she said the divorce from Greg was real and she wouldn't lie about it.  Why they've been traveling all over together as of late is still unanswered.
Ms. Leakes said she loved her "Roz" character on "Glee."  And even better, she didn't have to audition for her role on the upcoming NBC show "The New Normal," as it was also a project of the "Glee" creator.  
She also said she is very single and not dating her business partner John.
As for season 5 of RHOA--Nene confirmed she will indeed return because she is loyal to Bravo and its been a great platform.
Watch NeNe's segment here:
Also......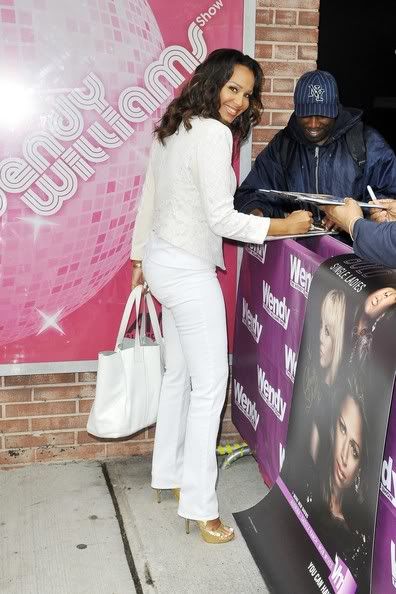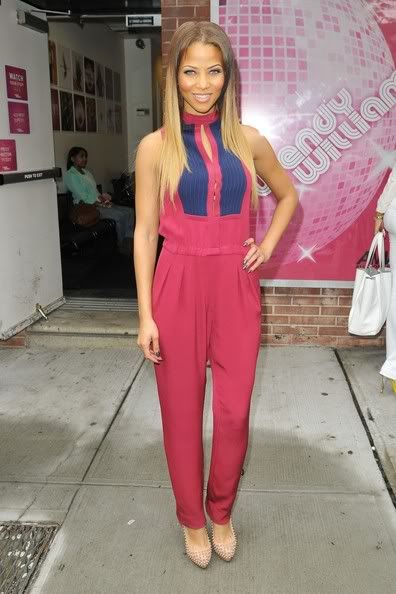 The cast of "Single Ladies" stopped by "WENDY."  During the oddly nervous chat,  LisaRaye, Denise Vasi, and Charity Shea discussed their characters and the drama that will pop off this season.  Wendy commented that LisaRaye looked a little like Stacey Dash.  And speaking of Stacey, LisaRaye added that she didn't get Stacey fired and that the pair are not enemies.  She considers them "cool."
LisaRaye commented on the JET article about Duane Martin coming between Will and Jada's marriage and it sounding "familiar" to her own marriage. Ms. McCoy added that she and Duane had a bad business relationship and they ARE NOT cool.
And Charity revealed that rapper Common--who guest stars on several episodes- is a little "hands-y" on the set when it comes to their romantic scenes.  Who would complan about that?