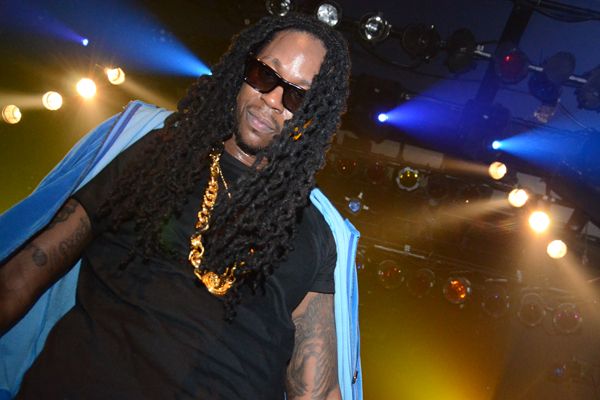 For any of your 2 Chainz fans... your boy just got arrested at LaGuardia airport for the uber gangsta move of....wait for it...carrying brass knuckles.  We're still doing this?  Deets (and his new video) inside...
Just a few hours ago at LaGuardia airport in New York, 2 Chainz (formerly known as Tity Boi), who is featured on Nicki Minaj's "Beez On The Trap" and G.O.O.D. Music's "Mercy" tracks, thought it was a good idea to throw some old school brass knuckles in his carry-on.  So instead of making his fight to North Carolina for a concert, he ended up getting cuffed right outside the terminal.  I mean, WHO were you planning to swing on 2 Chainz?  I mean, really.
TMZ has the arrest pic.  He was taken into custody for misdemeanor possession of a criminal weapon.  The "Spend It" rapper's people saying they are "handling the situation."
Meanwhile, dude just released his "Undastatement" video for #2ChainzTuesday:
WHO is this chick cooking in her draws though?  Looks like somebody's drunk auntie is on the loose...