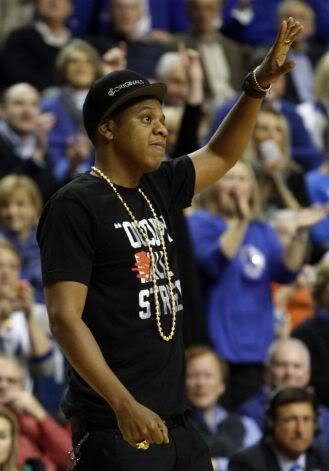 Jay-Z and Beyonce spent NYE doing their usual activities.  Jay flew to Kentucky to watch his fave college basketball team in their biggest game of the year, and made it back to New York in time to have a NYE dinner with his still pregnant wife.
Pics and deets inside...
We seriously doubt any doting husband would fly to another state if his wife was in labor.  So when Jay-Z was both spotted courtside and introduced during the second half of the Kentucky Wildcats vs. Louisville Cardinals in Lexington, KY Saturday afternoon--he appeared to be putting all the labor talk to rest.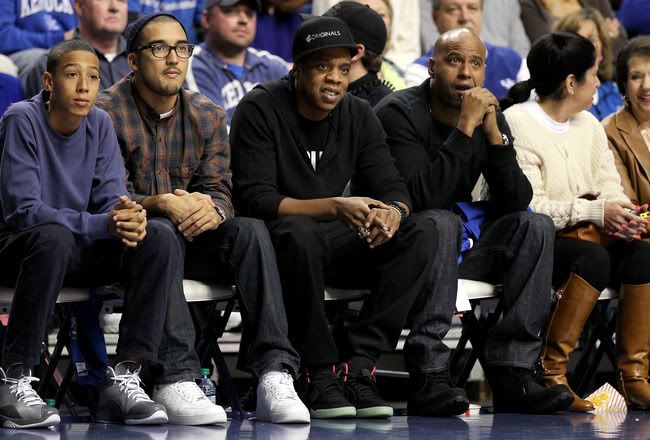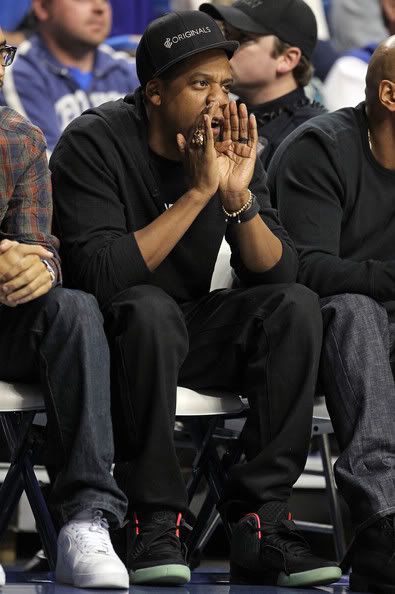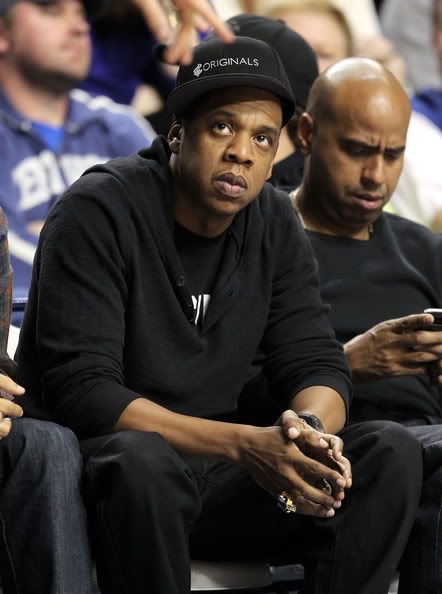 And seeing that tons of NBA scouts and celebs were in attendance as well, looks like Jay may have been doing a little scouting of his own for his soon-to-be Brooklyn Nets team.
Jay jetted back to New York before midnight to have dinner with the Mrs. at Buttermilk Channel in Brooklyn. Well known food critic for Food Republic tweeted just before 11:30 p.m. last night, "Well, if you must know... Jay-Z and Beyonce celebrating NYE at Buttermilk Channel right now."
And today, took to the official site to say the still pregnant couple were indeed dining at a cozy table to themselves:
According to Matt Rodbard, the two revisited the restaurant last night. He writes, "on our way out the door from celebrating New Year's at one of our favorite Brooklyn restaurants, Buttermilk Channel, we heard whispers that the couple was on their way. And sure enough, we soon could confirm that Jay, B and unborn child were seated in a cozy table in the back."
Plus, Solange tweeted today about her big NYE party last night attended by her sis and Jay saying, "Shout out to my sister for being THE cutest pregnant woman ever!"
So there you have it....