The surprise performances at Coachella this weekend didn't disappoint.  Check out Rihanna and Janelle Monae popping up on stage inside...
A day after Rihanna was caught canoodling with Leonardo DiCaprio a the Neon Festival at Coachella, the pop princess popped up in the middle of Calvin Harris' headlining set Sunday night rocking this fringed Marc Jacobs jacket.
She was his surprise performer as they rocked out with their 2011 hit track "We Found Love."
Here's how it went:
She looked great as usual.  Those high notes though....
"Empire" star Serayah McNeil was spotted dancing in the crowd, thanks to video from Calvin's girlfriend Taylor Swift.
Another big surprise this weekend: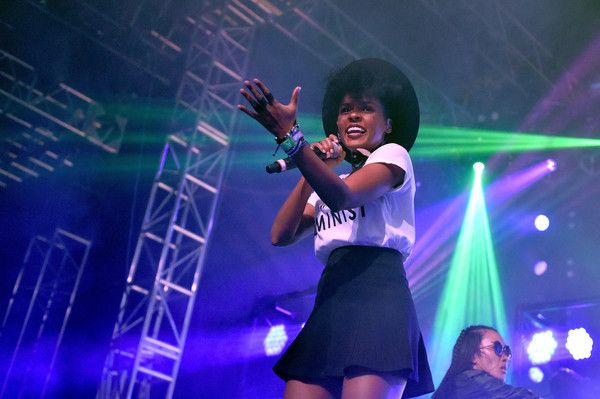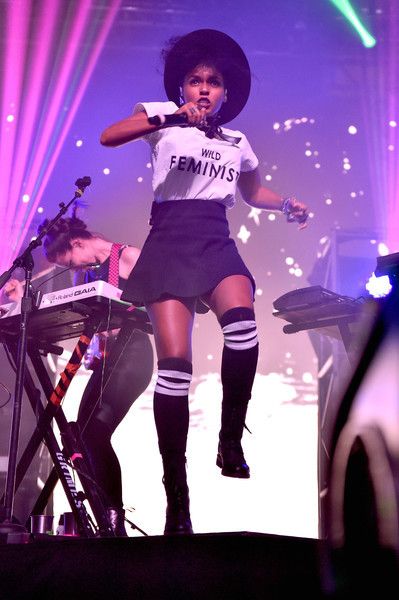 Fab chick Janelle Monae!  She joined singer Grimes during "Venus Fly." And we're loving this 'Wild Feminist" tee.
Fast forward to the 10:30 mark to watch Ms. Monae in action:
Photos: Getty