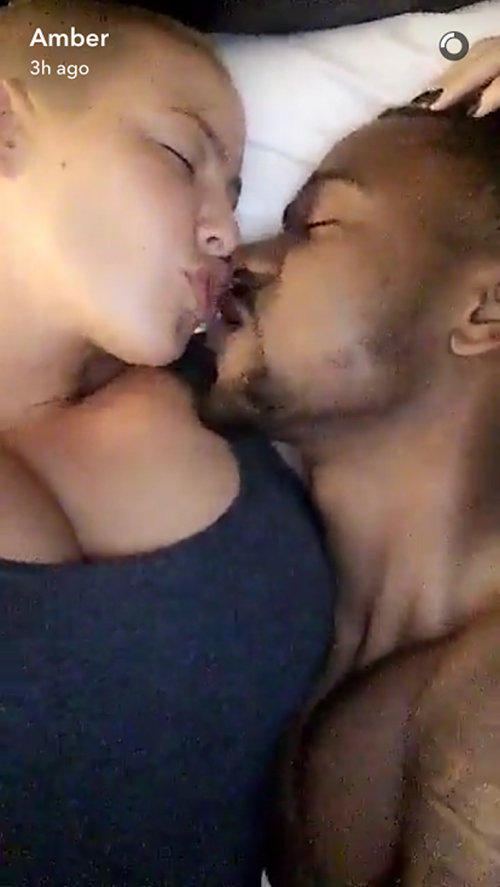 Amber Rose and her man Terrence Ross are now SnapChat official...or whateva.  The two invite us into their bed as they get hot and heavy, plus Usher surprises Justin Bieber fans in Atlanta...
They've been e-flirting for months.  Now, Amber Rose and Toronto Raptors baller Terrence Ross are bringing folks into their offline shenanigans.
While Amber has been seen courtside at his games and professing her lust for him on the 'Gram, we've never seen the two actually together.  Until now.
Amber put their make-out session on the Gram, without Terrence realizing it: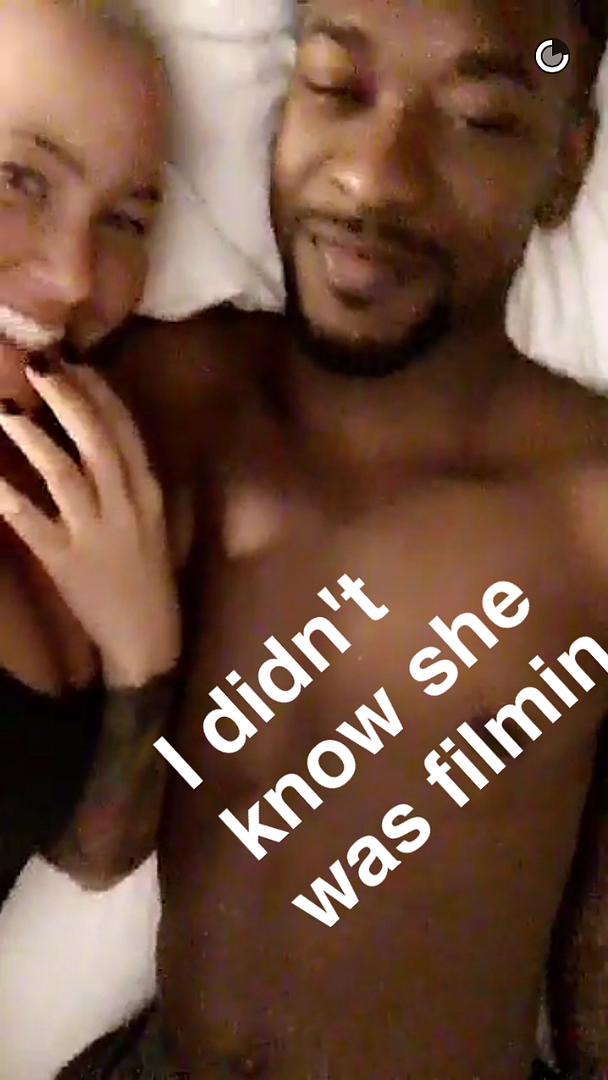 Not sure we needed to be all up in their lips, mouths and everything else, but they seem happy. Congrats to them.
By the way, Terrence's baby's mother may not be saying congrats.  Word has it, the two were working on their relationship before Amber entered the picture and stole any chance of that happening.
Hip Hollywood reports:
According to a rumor making the rounds, Amber Rose may have stolen her current NBA boo Terrence Ross from this woman: Matijana. The young lady, who has a child with the Toronto Raptors player, was allegedly working on fixing her relationship with Ross when Rose came into the picture.
You snooze you lose, apparently.  We will say, Terrence seems to be a great dad and always shares how he spends quality time with his baby boy.
Also caught on video:
Usher popped up on stage in Atlanta last night during his protege Justin Bieber's Purpose World Tour stop. The twosome sang Usher's "U Got It Bad" then the 27-year-old crooner busted out his hit "You Don't Have To Call."
He's still got it.
Photos: Snapchat