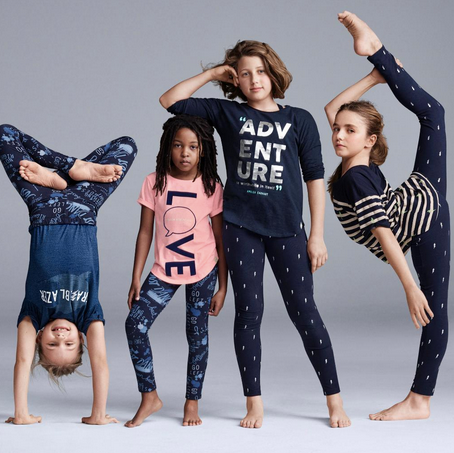 Did Gap just show the perfect example of diversity vs. inclusion?  Many are saying so.  Social media has been dragging the brand all week for the above ad.  Find out the company's response and another interesting twist to the story inside...
The Gap released Ellen Degeneres' new GapKids x ED collection over the weekend.  But the promo pic the brand tweeted out is what has quickly become the focus: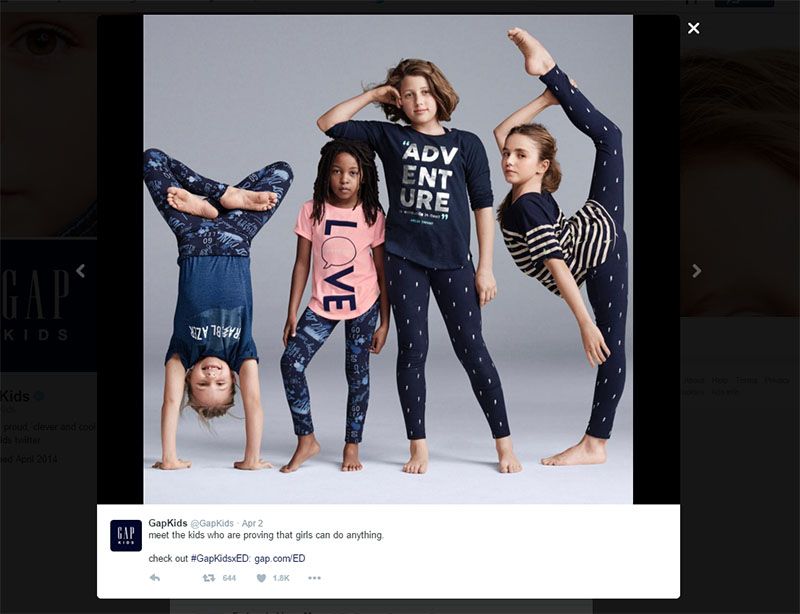 The young girls in the new ad campaign, Le PeTiT CiRque, market themselves as "the only all humanitarian kid circus."
The CiRque kids spoke about inspiring other girls (and everyone, really) to be able to do anything and they also preach kindness. But the glaring problem was the completely silent and solo black girl amidst the group of white children. People were pissed that one of the girls was using the young black girl as an "armrest" in the ad.
Then there's this video:
Needless to say, the Twitterverse was pissed. Tons of tweets filled Gap's mentions blasting them for this decision. Here's a couple that represent the common feeling those with an issue expressed:
That ad certainly isn't suggesting that *black* girls "can do anything," @GapKids. It's incredibly distasteful to your black consumer base.

— stacia l. brown (@slb79) April 3, 2016
@GapKids What is the message for Black girls? Are they meant to be seen as subordinate? Shame on you, Gap! pic.twitter.com/7U41B8lFI5

— nightshade (@VeganWhileBlack) April 3, 2016
The Root's Kirsten Savali didn't hold her tongue either.
"While all of the girls are adorable and, indeed, all of them should grow up to be and do anything, it becomes problematic when the black child is positioned to be a white child's prop."
She continued:
We are also living in a time when pop artists from Taylor Swift to Miley Cyrus to Katy Perry are using black women and girls to serve as props, their perceived lesser humanity used to distract from the mediocre white women seeking validation from the very black communities that birthed them.

So, yes, seeing a black girl child irresponsibly used as a prop in an ad claiming that girls "can do anything" matters. It's not about seeking validation from the white gaze or ignoring the critical need for us to buy black. It matters that black women and girls are still being subjected to the lashes of microaggressions and, at times, outright violence in the service of capitalism.

 
Another picture was offered up during this Twitter debate this week that showed a past Gap ad using the same pose, but the races are reversed. There was no public outcry about this ad.
Then there's this:
@TheRoot girl with arm resting on her shoulder is her sister She didn't talk in video because she was 2 shy. everyone needs to calm down.

— Brooke Smith (@Iam_BrookeSmith) April 3, 2016
The two girls who folks are focusing on are actually adoptive sisters. And according to their mother Brooke Smith, who also stars on "Grey's Anatomy," the younger sister is simply shy and very quiet.
Today, The Gap issued a statement to Fast Company. Here it is in full:
"As a brand with a proud 46-year history of championing diversity and inclusivity, we appreciate the conversation that has taken place and are sorry to anyone we've offended. This GapKids campaign highlights true stories of talented girls who are celebrating creative self-expression and sharing their messages of empowerment. We are replacing the image with a different shot from the campaign, which encourages girls (and boys) everywhere to be themselves and feel pride in what makes them unique."
Now, The Gap is primarily focusing on their other promo pics instead of the first one: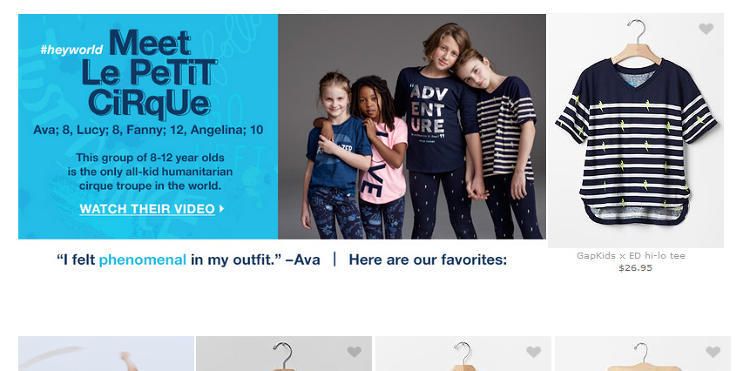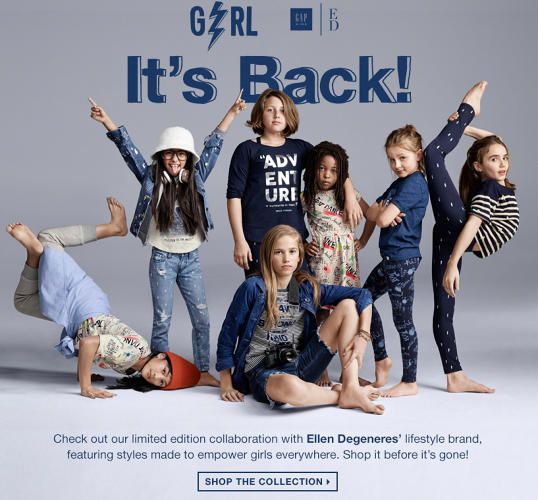 Have The Gap and the extra light shined on the issue changed your mind? Is the original ad, which is still running, still problematic in itself?
Speak on it in the comments below!
Photos: The Gap