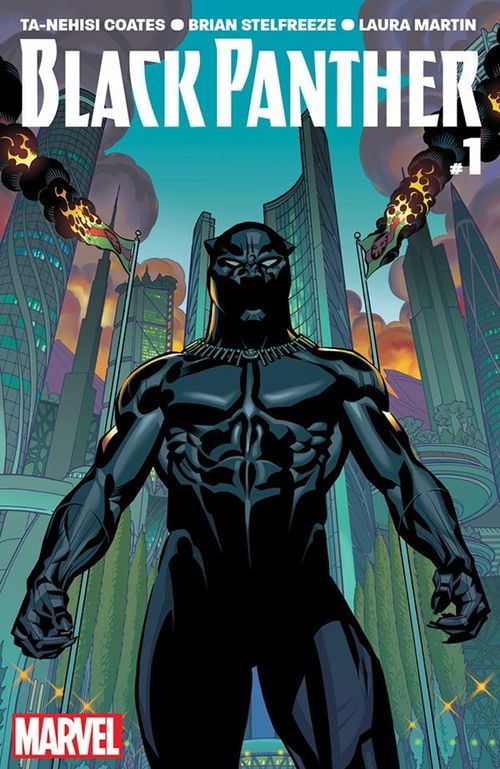 The first installment of the Black Panther comic written by Ta-Nehisi Coates is slaying this comic book game.  Find out why inside...
Black Panther is back, with a new writer and roles in upcoming Marvel movies.  The superhero, which was first created by Marvel in 1966 amidst the civil rights movement, got a major makeover and a new story fresh from one of the most woke writers in the game right now.
Between the World and Me writer Ta-Nehisi Coates reportedly has turned in the scripts for 11 issues of Black Panther. #1 hasn't even come out yet!  But it does have 330,000 pre-orders before it's April 6th release.  Yep, everybody's waiting anxiously for the return of the blackest superhero Marvel Comics has seen.
And when we say blackest -- the comic writer is a black man, the comic artist, Brian Stelfreeze, is also a black man, the T'Challa character in the upcoming Captain America and Black Panther films is Chadwick Boseman, and the director of the upcoming solo Black Panther movie is Ryan Coogler.  #UnapologeticallyBlack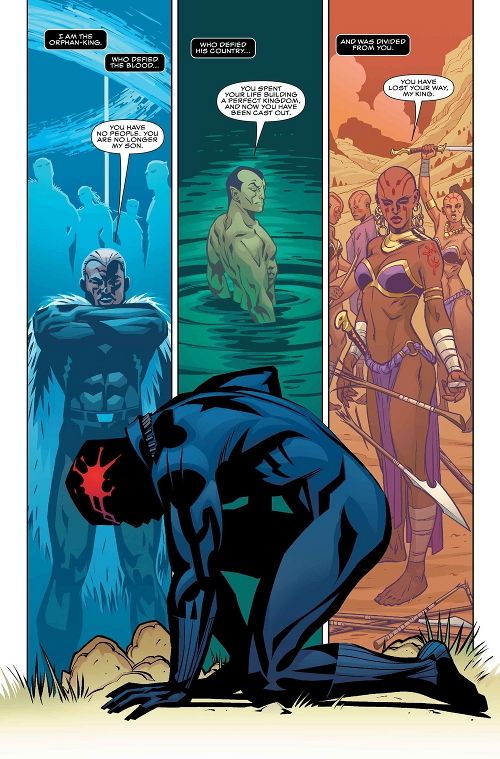 Ta-Nehisi chopped it up with the folks over at VICE about what comic fans can expect from this new series.  He dished about taking the most care with how the black women in the story and their sexuality were portrayed.  He also confirmed whether his wokeness would be woven through the new storyline in order to speak to black audiences and their issues. Or would whiteness be considered too.  He said:
I think it's something I already knew and probably should have taken to heart: You get to the universal by the specific.
The Howard grad continued:
I'm black. I'm from West Baltimore. I've lived in black communities all my life; it's the experience I know. I can't help but pull from that. It's a part of me, but I think the notion that by writing out of an African American experience, it necessarily means no one else will want to see it—that's probably a false dichotomy. So, I would say: "Yes, it is 'for us,'" but in the course of being 'for us,' it becomes for everyone.

You can take Zora Neale Hurston's Their Eyes Were Watching God as an example. It's written firmly within the black experience, but I don't think there's anything about that book—and I think time has proven this to be true—that has prevented people who are not black from reading it, from enjoying it, from inhaling it. I was lucky enough to see Ryan Coogler's Creed a couple of weeks ago—he's going to be directing the Black Panther movie—and Creed is a movie that is firmly rooted in the African American experience. And it's very, very clearly an American film.
Peep a BTS shot from the upcoming Captain America: Civil War film where Black Panther will make his debut:
For the comic stans, get the full interview over at VICE.
Photos: Marvel