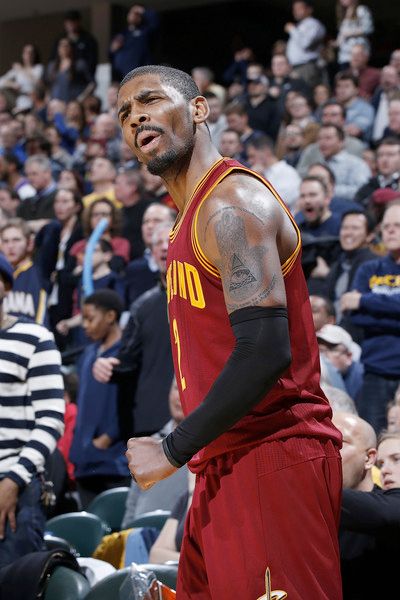 This week, NBA baller Kyrie Irving has been the topic of many discussions. And now, they're breaking their silence. Find out what Kyrie had to say, plus Chris Brown's interesting reaction...
Ish hit the fan earlier this week when OVO singer PartyNextDoor posted a messy IG pic of himself and his ex-girlfriend Kehlani in bed together.  The thing is, last thing anyone knew (thanks to Kyrie and Lehlani's lovey dovey posts about each other), was that Kyrie and Kehlani were still together as of two weeks prior.
The rumor mill kicked off into high gear with speculation that the R&B singer was CHEATING on Cleveland Cavs star Kyrie Irving, which in turn, resulted in Kehlani attempting to take her own life (with PartyNextDoor showing support on her bedside).
Now, Kyrie is breaking his silence on the whole ordeal.
In a series of tweets posted on Twitter last night (that he has since deleted), Kyrie confirms he and Kehlani were no longer together when the messy IG pic PartyNextDoor posted hit the Internet. He says the situation is rather unfortunate, but he's solely focused on basketball right now.
Read his tweets (from the bottom up):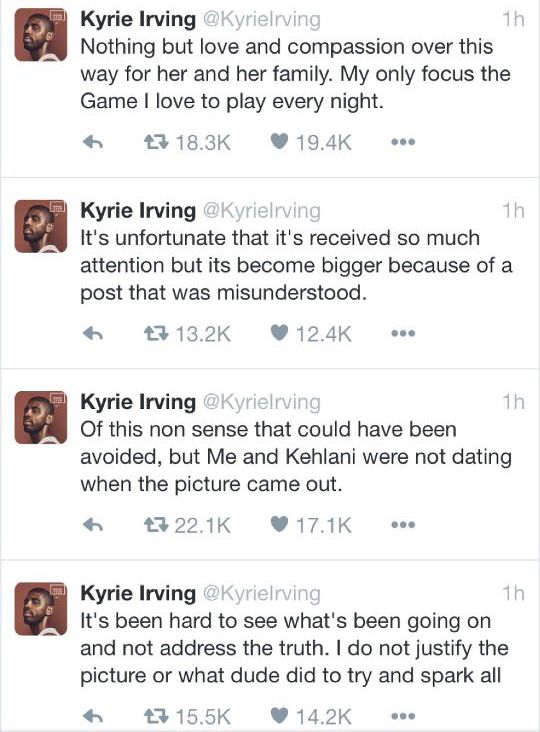 It's unclear why he deleted it as it was actually a pretty stand-up statement to make.
Coming to Kyrie's defense, Chris Brown, who says Kyrie is one of his best friends, sent out a few tweets taking jabs at Kehlani and calling Kyrie a good guy. He tweeted (read from the bottom up):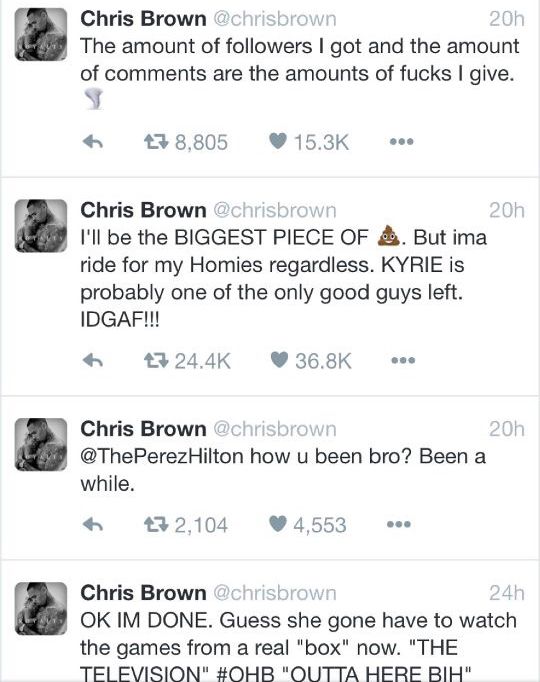 Lordt...don't get him started.  He's also the last one to be out here criticizing a woman who's involved in a public relationship or two (even if we do slightly agree on some points).
We checked in on Kehlani's social media accounts and her Instagram page is back up, but with no pictures posted. She took the picture of PartyNextDoor sitting at her bedside down. Hmph.
Photos: Getty