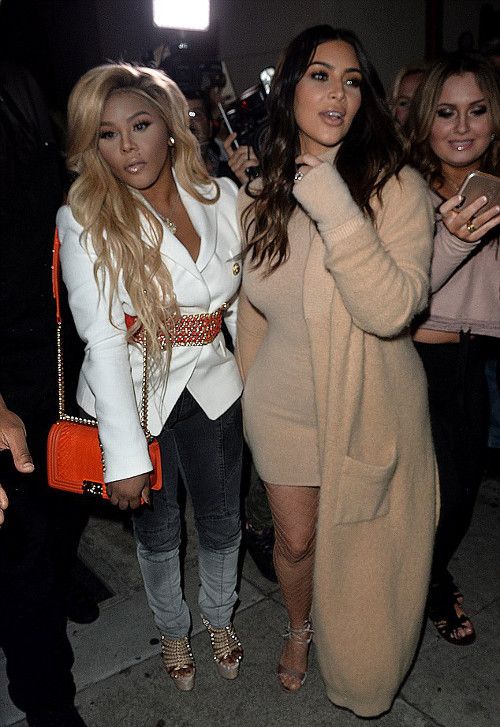 Lil Kim and Kim Kardashian West linked up for a girls' night out last night.  Here's what went down….
Lil Kim just dropped a new mixtape, Lil Kim Season, and that means stepping into the limelight for a little PR.
Last night, Kimmy Blanco (and her gorgeous Chanel boybag) and Kim Kardashian West got together for a girls' night out on the town.
Not sure if Lil Kim paid for this promo or if it's genuine, but we do know they've now given themselves a joint name -- The Kims.
But here's a shocker, one of them looks way more like their original self.  Enough about the return of one Kim's birth face....
The Kims headed out to dinner at Craig's in West Hollywood, but the real fun -- or whatever you want to call it -- happened after they got into what looks like Kim's new Maybach (courtesy of Kanye West).
As they made their way to the car, Kim K. was almost knocked down by one eager photographer trying his damnedest to nab a shot of the gals. Check it:
After trekking through tons of paparazzi anxious to get a shot of the two, Kim and Kim had some carpool karaoke fun in the car. Lil Kim shared tons of video clips from their night out, captioning one clip, "Part 1 carpool karaoke ride with us!! #carpoolkaraoke #LilKimSeason"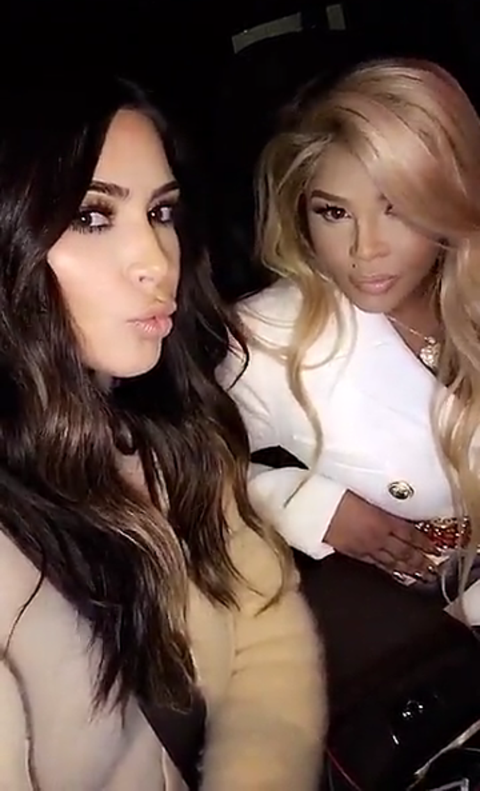 The Kims, joined by designer Tracy Nguyen, had a mini lip sync battle during their carpool session, running through several of Lil Kim's hottest hits. Check it:
Looks like the ladies had a fun time. We're sure Lil Kim will be happy to see those extra download numbers this morning.
Photos: Splash/FameFlynet/Kim's IG