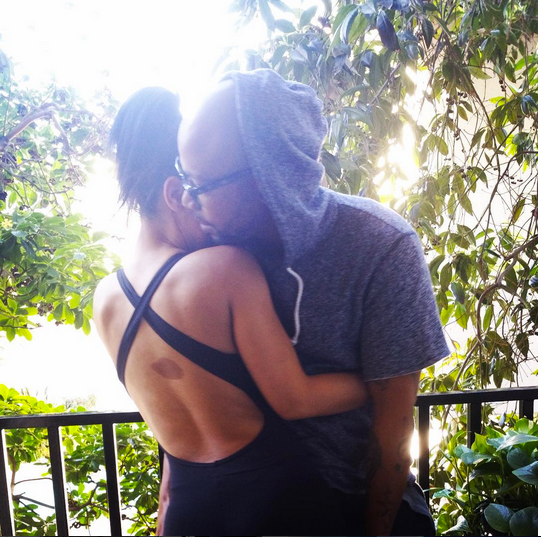 Columbus Short is trending on social media, and we ALL know that can't be good.  Deets inside on the cheating accusations, the mistresses, and footage of wife Karrine Steffans throwing all his ish out of the house...allegedly.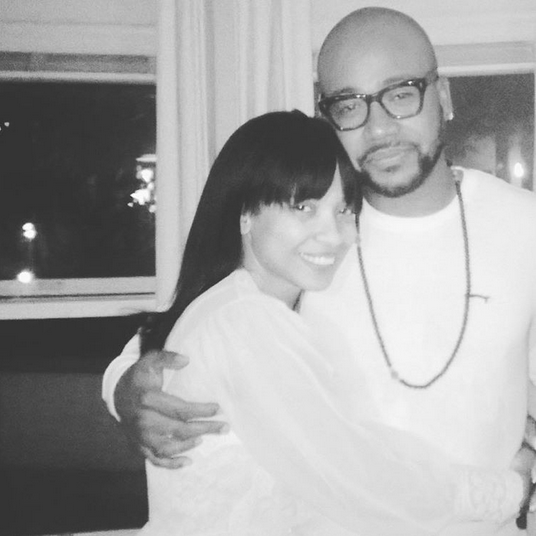 Well, that was quick.  Just six months into their marriage, video vixen turned author Karrine Steffans is outing her former "Scandal" star husband Columbus Short for cheating.
We rarely cover things related to Ms. Steffans because rarely do we feel she is telling the truth about things.  These new shenanigans are no exception, but it's slightly comical so we need to discuss it.
Early this morning, Karrine went on Instagram and posted pics and footage of her throwing all of Columbus' ish out of their home.  Or hotel.  Wherever they are.
We all know Columbus' life lately has been the definition of struggle even though he swears he's doing the most.  Yet for a streak of time there were tons of arrests and a split from his fiance and domestic violence issues and more.
When he married Karrine, most people were skeptical about whether they were actually married or if this was another publicity stunt.
Karrine cleared up any confusion by tweeting back in January to a woman saying:
"Ma'am…this is my husband.  Legally. Try minding your business. Lord. You people. So nosy but never know what you're talking about."
Yet, here we are with her putting her business in the Instagram streets:
@ColumbusShort1 Out here fucking everything moving, ain't got a penny to his name and no place to live. Nigga, bye. FOH.

— Mrs. Karrine Short (@karrineandco) March 29, 2016
And then this:
Karrine, who has been linked to several rappers and more in the industry, posted the above pic of Columbus getting put out and saying:
Somebody come get @officialcshort cheating ass and all his shit. What about you @aida006...still want him? And @candicernb...you fucked my husband...want him?
Yes, she outed the alleged mistress.
And then this:
BUT, it was all good just 3 days ago.
Karrine posted the hugged up pic atop saying, "Call his phone if you want. Call my phone. We might placate you for now but know this...we know that all we've got is us. #MeetTheShorts or don't."
Looks like they started calling his phone like she said....
Three weeks ago she said, "I'm slowly realizing that I'm obsessed with us. I don't really care about much else--just us, our family, and our work. This is nice. #MeetTheShorts."
We're not sure if this is the millionth publicity stunt for Karrine or Columbus, if they're shooting a reality show, if they're shooting a movie, just bored, or if all of this is the truth.
When it comes to these two, we're just the messenger.
Photos/Video: Instagram