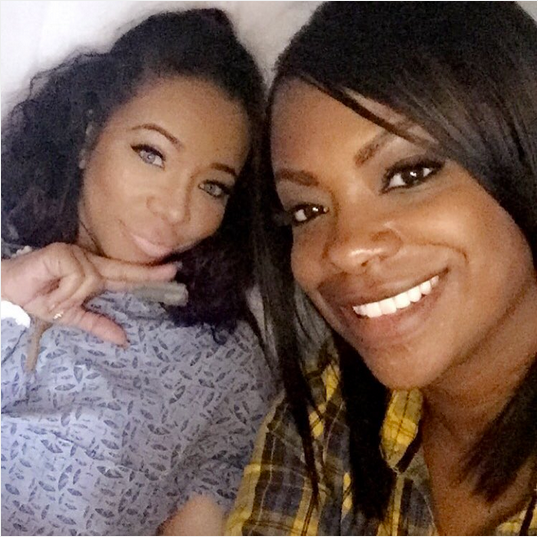 Have The Harrises welcomed their Lucky #7?!  It seems so.  Deets inside....
Congrats may be in order for T.I.& Tiny! 
The new Harris baby girl has arrived a few days before her April due date, this according to Tiny's niece.
Her niece posted Snapchat videos where she said she was on her way to see her aunt, Tiny, because she just had her baby girl.
Tiny herself posted a flick from the hospital this evening with her longtime friend Kandi Burruss.  She called it a "special day" saying:
My sis @kandiburruss came to visit me on this special day! I love her 4life!! #Lucky7
T.I. was in Vegas last night performing at Drais.  Tonight, he's rolling into Greenville, SC with his Hustle Gang.  Hopefully he Facetime'd the delivery or something. 
Congrats to the Harrises on their family of 7!
Photo: Tiny's IG