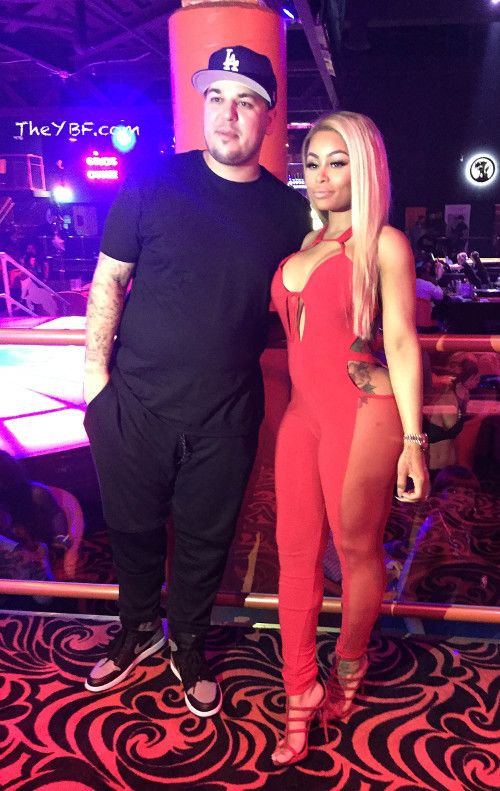 Blac Chyna and Rob Kardashian are still on the move hitting up the strip club in Atlanta last night. Peep their party (and deets on the chin hair pulling), plus what Kevin McCall posted on Instagram about Eva Marcille inside….
Blac Chyna and her boyfriend Rob Kardashian are on the move in Atlanta after touching down yesterday. First they went shopping at the mall (which Chyna shared on SnapChat), then they hit up the strip club:
Last night, the "drunk in love" couple hit up Crazy Horse strip club for Chyna's special appearance gig. But that's not all. The Lashed owner was also in the building to celebrate her friend Paige's birthday.
Posted up in their VIP section, Chy and Rob were all loved up on one another making SnapChat videos:
These two sure LOVE this app.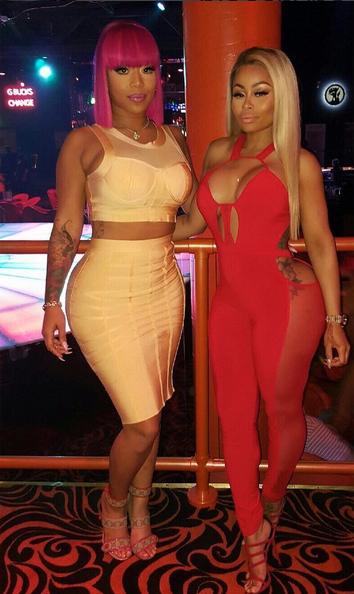 Donning a super sexy red sheer jumpsuit, Chyna left Rob's side to snap a few flicks with the birthday girl (middle) and her other home girl/"Love & Hip Hop: Atlanta" star Jessica Dime.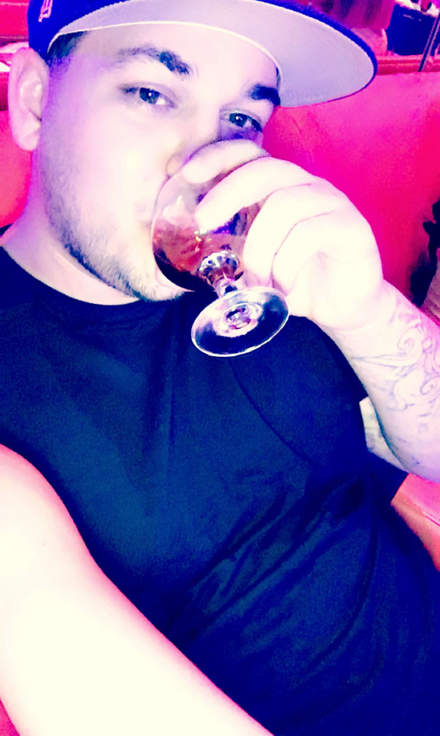 Looks like Rob was enjoying letting loose.
Peep a clip below:
After the club...
Well, Rob gave a peak at what he and Chyna's night would consist of.
Before the club...
After hopping in a car from the airport to the mall, Chy posted up a few Snaps that showed Rob pulling a hair from her chin.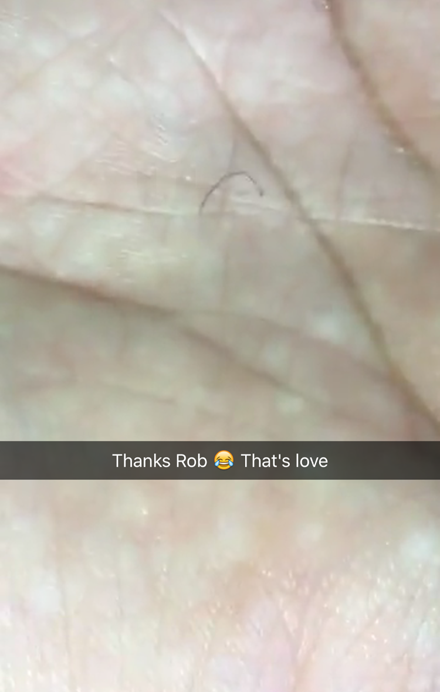 Really guys?
Chyna also stopped by the hair salon to get her hair washed. If you thought she was bald head because she rocks so much wiggery, guess again. #LongHairDontCare.
In "break-up-I-wish-we-could-make-up" news...
Looks like Kevin McCall is pinning for his ex-girlfriend and mother of his daughter Eva Marcille.
Today, he hopped on Instagram to post a picture of Eva all smiles while pregnant with their daughter Marley Rae. He captioned,"Probably never get you back...but I bet you won't forget who made you smile like that" - #loveVSlust2016"
Well that was sweet. But, we doubt Eva feels any type of way about it because there are new rumors that she has a new boo.
According to HipHollywood, Eva is now dating Michael T. Stirling, an attorney and former federal prosecutor who is currently the executive director of the Atlanta Workforce Development Agency. Oh?
Last week Michael posted a lovey dovey shot of himself and Eva along with a passionate caption that reads, "Thank you for your unequivocal support and consistent encouragement in all things. I'm so fortunate to have you. #wce @evamarcille"
Mmhmm….
UPDATE: Kevin later clarified his IG post, stating he does NOT want Eva back. He said, "I'm just bragging about being the only man who can ever say that to her...and it's true. It means something to me as well. We shared a special MOMENT. That's my friend forever. I ENJOY being single let's be all the way clear. I've became an incredible man by having this time to myself to grow and Follow God un-waveringly."
There you have it.
Photos: Splash/Chyna's IG & Snap/Rob's Snap/@emperorsearcy