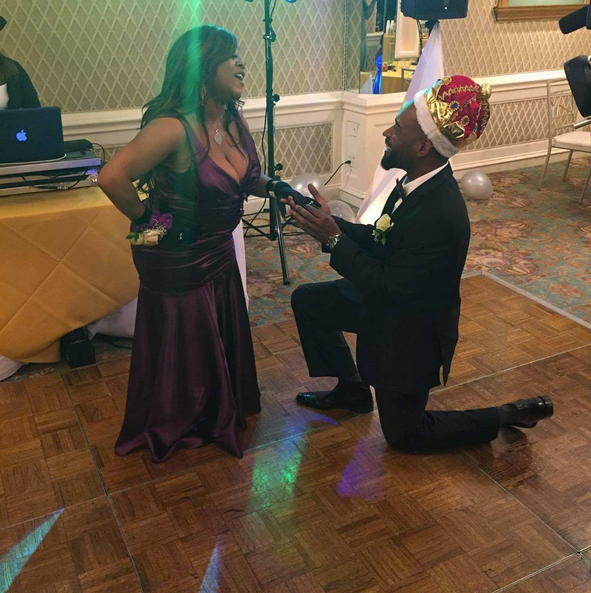 So did Countess Vaughn get engaged? It looks like it, but we're not exactly sure. Decide for yourself inside, plus, peep Torrei Hart and her boyfriend Reno getting kissy on Instagram….
Engagement alert?! Actress/reality star Countess Vaughn may be trekking down the aisle again.
Last night, the former "Moesha" star, who divorced her first husband in 2005, posted up a picture of what appears to be a man proposing to her and in the caption she said, "He asked to marry me ....in I said yes .." Oh?!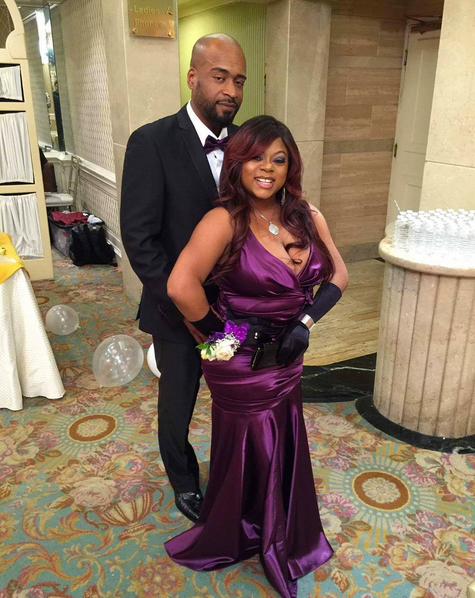 We're not exactly sure who the guy is, but he was her date for a '90s themed party. Countess, who's looking extra snatched these days,  shared a coupledom shot of them all dressed up before they headed inside for the fun.
If she's really engaged, we wish her the best.
In other coupledom moments on social media....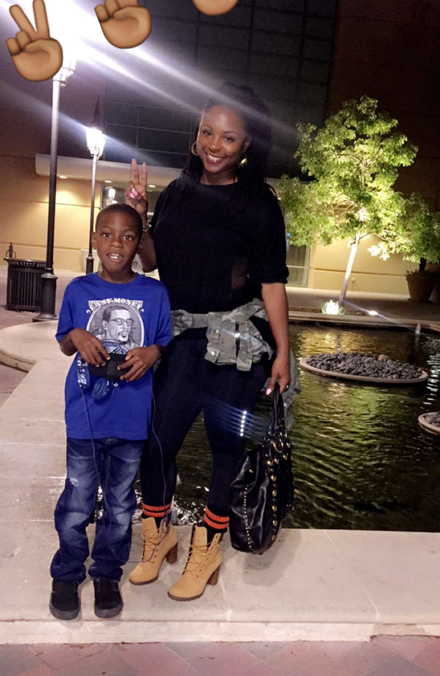 Last night, Torrei Hart, ex-wife to Kevin Hart, took her son Hendrix to see the new Batman v Superman: Dawn of Justice thriller. She shared a few clips on SnapChat of their mother-son date night. Cute.
Once the kids went to bed, the adults decided to hit the jacuzzi for a little turn up:
Sipping on some bubbly, Torrei and her boyfriend Reno were all cuddled up in the jacuzzi when he leaned in for a passionate kiss. Peep the clip above.
Alright Torrei, we see you girl.
Photos: Countess' IG/Torrei's Snap