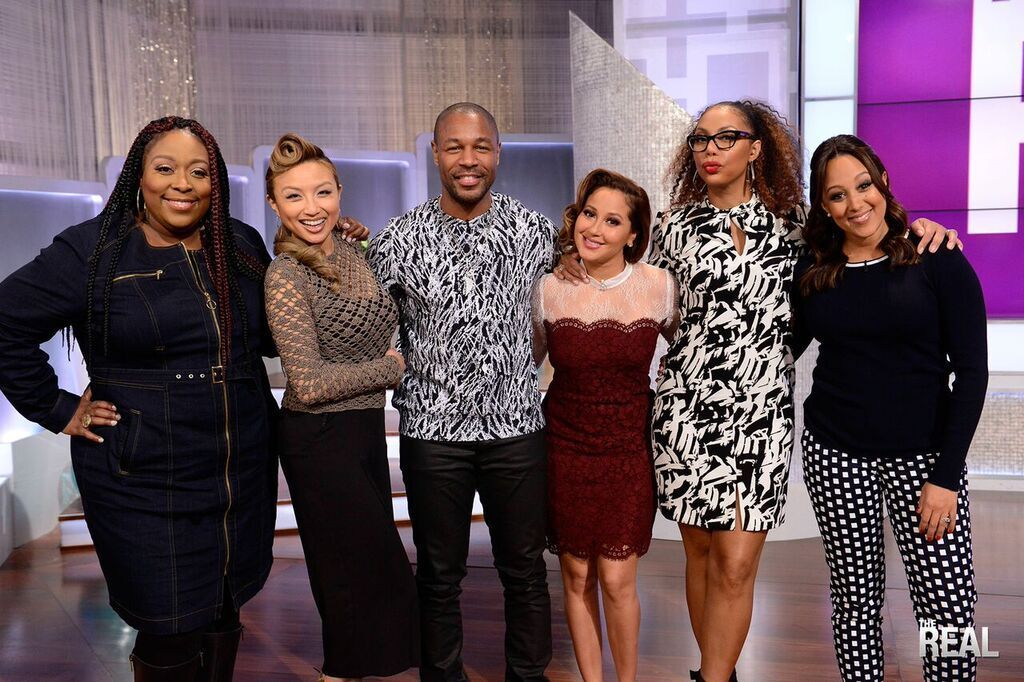 The Daytime Emmy nominations are in -- and your fave talk show hosts are up for the gold!  Deets inside...
The Daytime Emmys were announced today, and it came with a dose of bittersweet news.  The show will not be televised this year, due to a seeming lack in sponsors.  According to the press release:
"After last year's critically successful Daytime [Emmys] telecast [on Pop], it is with great disappointment that The National Academy of Television Arts & Sciences announces that there will not be a broadcast of the 43rd Annual Daytime Emmy Awards," said Bob Mauro, NATAS president, in a release. "After months of negotiations to find show sponsorship, the NATAS Executive Board has decided that the current climate for awards shows prohibits the possibility of a telecast this year. With that said, we will be putting on a world-class awards celebration honoring the best and brightest of daytime television and look forward to an exciting show. All efforts regarding returning the annual gala to television in 2017 are underway."
Sounds like there were too many award shows on tv this year (we can definitely agree with that), and not enough money left in companies' budgets to sponsor the daytime emmys.
Still, plenty of our fave shows landed nominations.  "The Real" copped four nods, including Outstanding Talk Show/Entertainment, Hair and makeup nods, and Outstanding entertainment talk show hosts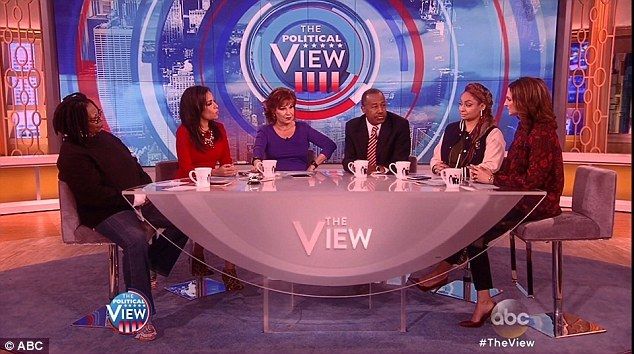 The View" -- which had a firecracker of a show today -- nabbed nods for Outstanding Talk Show, Outstanding Entertainment Talk Show Hosts & Outstanding Makeup.
The ladies had Ben Carson on today to explain why in all the hell he's co-signing Trump as President.  His reasoning was delusional at best, but check a snippet below:
After Whoopi went straight savage on the surgeon for being better than this, but still settling on Donald for some reason, Donald took to Twitter to clap back: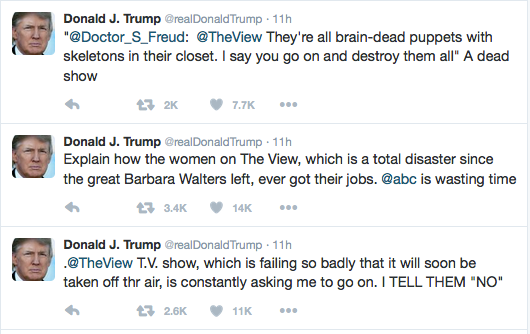 Ugh.
"The Wendy Show" was also nominated for Outstanding Talk Show.
There's plenty of stiff competition: ABC's General Hospital (24 nods); CBS' The Bold and the Beautiful (23); NBC's Days of Our Lives (16); and PBS' Sesame Street, Amazons' Annedroids and the syndicated Ellen DeGeneres Show (with 10 each).  Steve Harvey also got a few nods for "Family Feud" and so did YBF judge Lauren Lake for "Paternity Court."
Check out the whole list HERE.  Congrats to the nominees!
Photos: Twitter/ABC