If you thought Rob Kardashian was gearing up for stepdaddy duty before, check out how he spent the day with little King Cairo.  Plus, Kris Jenner has a few words about her son's "revival"....
A kid can never have too many toys!
Blac Chyna's son King Cairo, whom she shares with Rob's sister Kylie Jenner's boyfriend Tyga, was in toy heaven on Wednesday.  It was all thanks to Chyna's boo Rob Kardashian who took him out for the day in L.A.  It looks like Chyna was with the fellas on another stop (above).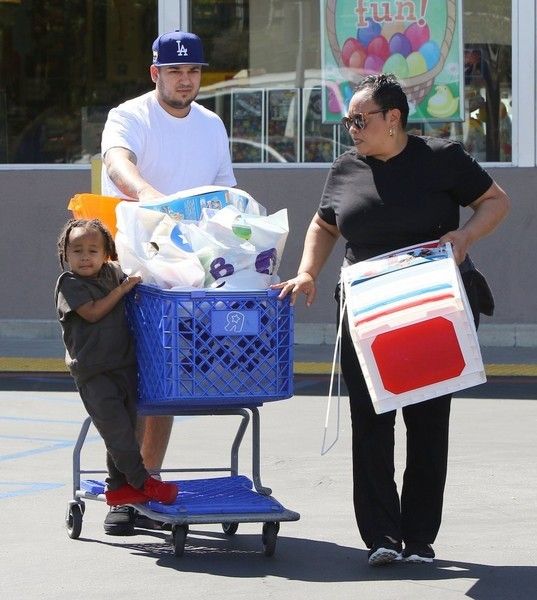 As Rob and King packed the car with their new purchases, the twosome looked quite comfortable with each other.  Rob, who has come out of his recluse personality these days thanks to Chyna, celebrated his 29th birthday recently. He and his family all got together at Nobu Malibu to toast to a healthy new year.
After being estranged from his fam for so long, folks were pretty shocked to see this sudden we-love-Rob group activity.  Blac Chyna wasn't pictured in the birthday flicks, so she was either not invited or she decided to stay home.  We all know she and Kylie and the sisters don't get along all that great.
Surprisingly, Kris Jenner is finally giving Chyna credit for helping Rob get healthy and to come out of hiding.  He looks genuinely happy these days. 
Kris said about Chyna on the Kyle and Jackie O show on Australian radio station KIIS-FM 1065 Wednesday:
"I haven't really seen her that much and I don't know her as well as everyone else but she seems like a really nice girl and I just haven't been around her too much.  But you know, he's been very, very happy lately and I think he's in a really good place. I don't know too much about their relationship."
She "seems like a really nice girl?"  Kris is so funny.  We're willing to bet she knows Chyna more than just a passing acquaintance like she's trying tot make it seem, seeing that her "favorite daughter" Kim and Chyna were once besties back when Tyga and Chyna were an item.
Wednesday, Rob got a little help packing up the car after doing a little shopping: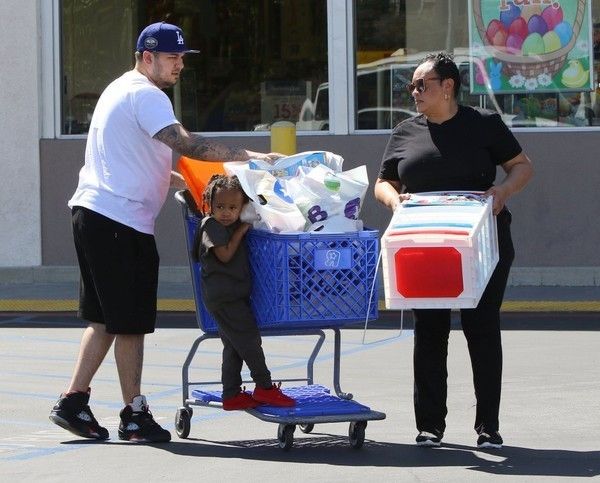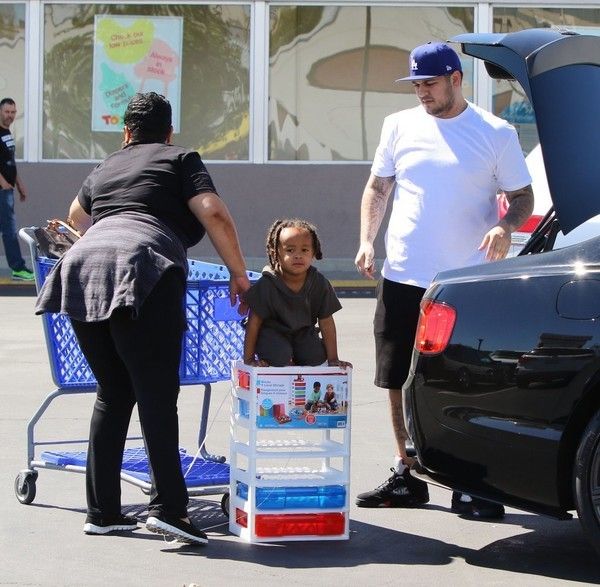 Cute.
Photos: FameFlynet/Chyna's IG