Tracee Ellis Ross and Tyra Banks brought their feminist powers to Marie Claire's #PowerTrip conference.  More inside…
Lifestyle magazine Marie Claire welcomed over 200 powerful women for a 36-hour "pop-up" conference, dubbed the #PowerTrip, at the W Hotel San Francisco. 
"black•ish" starlet Tracee Ellis Ross and fashion mogul Tyra Banks were amongst the panelists to dish on feminism, the unique experience of being a woman in the work force, and women empowerment.
While dishing on the "F" word, Tracee said people who don't like the word feminism confuse her.
"I think I had a sort of peripheral relationship to it,"Tracee said about not totally understanding the word in her younger years."Everyone thought feminism was a dirty word, and I never really understood why."
Now that she's older, the 43-year-old actress said she's a proud feminist.
"It means you believe in the equality for everyone," Tracee said. "If you look back at what I believe and what I stand for, I am certainly a proud feminist."
Tracee, who looked just as stunning as her words, discussed how she'd switch out a laundry basket for a laptop on her hit ABC comedy series to help portray her character on the show more accurately. She also talked about the concept of beauty and how her journey of self-acceptance could be chronicled through her hair.
"When I let my hair do what it did, I gained a level of self-acceptance," said Tracee. "We are so quick to compare ourselves to other people, and it's a bummer."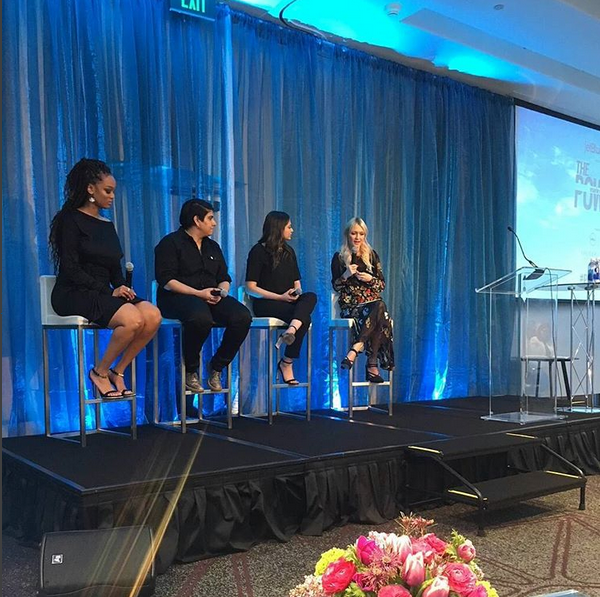 Tyra also joined a panel with Moj Mahdara and Bethany Mota to talk about building their mega brands and offered up tips to other young entrepreneurs.
After the panel....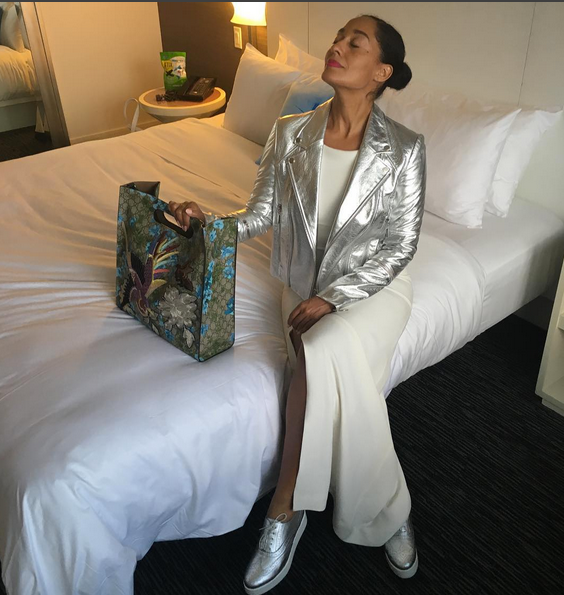 Tracee changed into a white dress, silver biker jacket and silver platform sneakers to attend #TheBossDinner hosted by the magazine.  Loves it!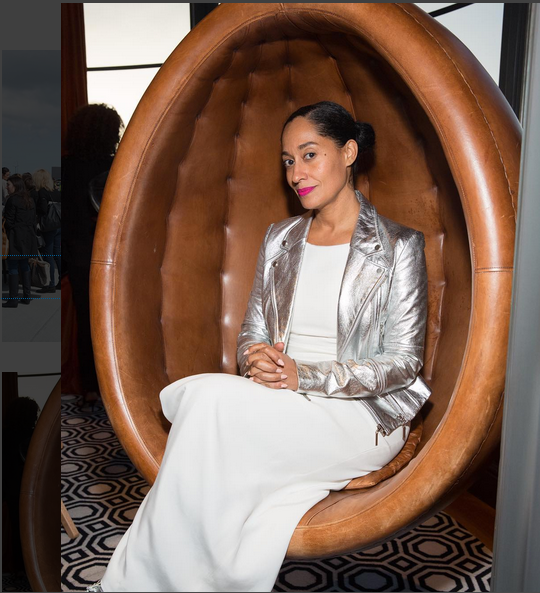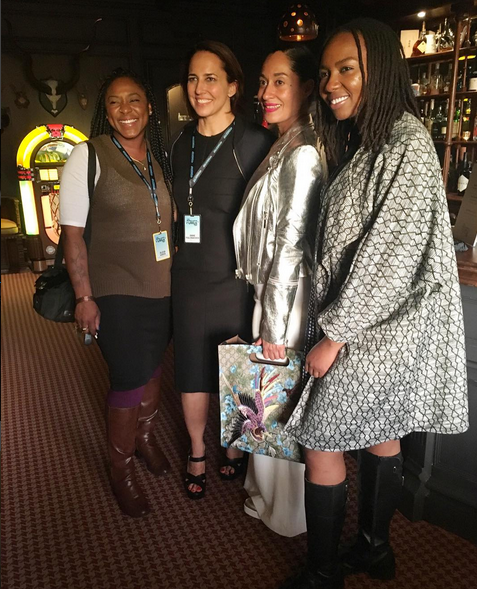 She linked up with Marie Claire editor editor-in-chief Anne Fulenwider and #BlackLivesMatter founders Alicia Garza and Opal Tometi for a powerful photo-op. YAS!
By the way, Tracee conducted an interview with ABC News at Kate T. Parker's new photo exhibit, that she stars in, premiere in NYC where she talks about keeping her name out of the tabloids. She said,
"I'm mindful of using this 'positive image' expression because my goal as an artist and as a human is not necessarily to portray positive images but to honestly and authentically share humanity.
The YBF actress also talked about what drew her to the project and why she was inspired to participate.
"I think it was really the messaging, honestly," Ross said when describing what attracted her to the project. "It was really on message for me and how I talk to myself and how I love using my voice to encourage and celebrate other women...And I feel like there's a wonderful explosion going on as we as women expand how we're seen and sort of break out of these limited definitions of what we're supposed to be and supposed to look like."
Nice!
On social media...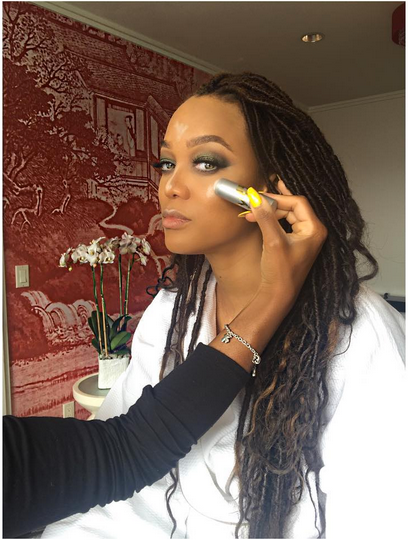 New mom Tyra shared a behind-the-scenes shot of herself getting made up in her TYRA Beauty cosmetics. Boss!
Photos: Tracee's IG/Tyra's IG/Marie Claire's IG/@annefulenwider/@motaupdates