We've got a round up of candids that include Wiz Khalifa partying it up with a mystery chick in Hollywood, Michael B. Jordan pumping gas and flicks of Remy Ma and Fat Joe hitting the promo trail. More inside….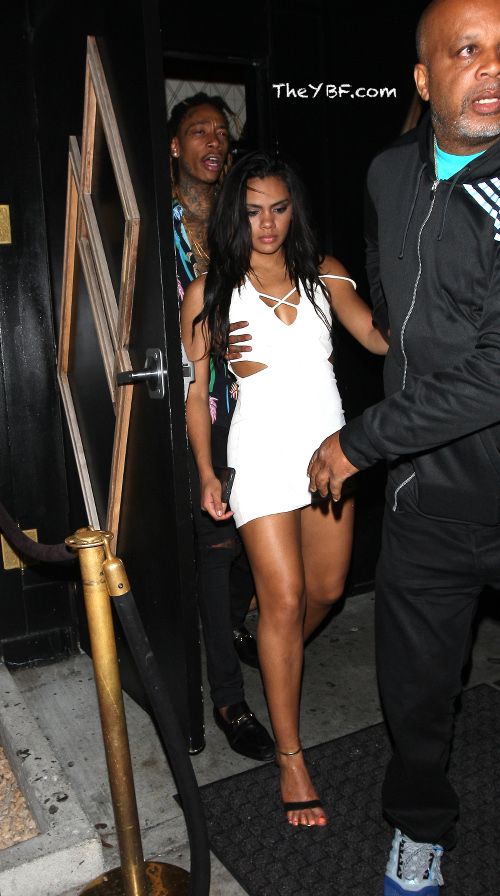 Looks like Wiz Khalifa found himself a new party buddy.
The Taylor Gang honcho, who's in the middle of a divorce from his estranged wife Amber Rose, was spotted leaving Boosty Bellows nightclub in West Hollywood recently and he had a new chick on his arm. Or should we say, he had his hand all over her lady lumps.
The twosome enjoyed a night of club hopping as they also hit up Warwick nightclub together.
We're not sure what their status is, but we would guess just friends (for now). It's nothing out of the ordinary to see the "Black and Yellow" rapper leaving the club with a new chick. He does it quite often.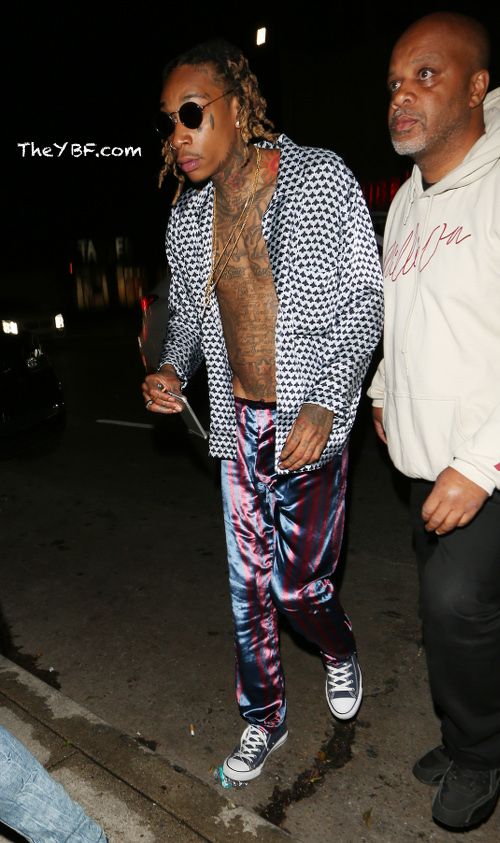 In music news, Wiz is gearing up to perform at this year's Kid's Choice Awards on March 12th. Following that performance, Wiz will be taking his talents to Dubai where he's scheduled to rock out for his Taylor Gang fans on March 31st.
In other candids...
Sexy actor Michael B. Jordan was spotted doing what regular people do: Pump gas! He did look sexy while doing it though.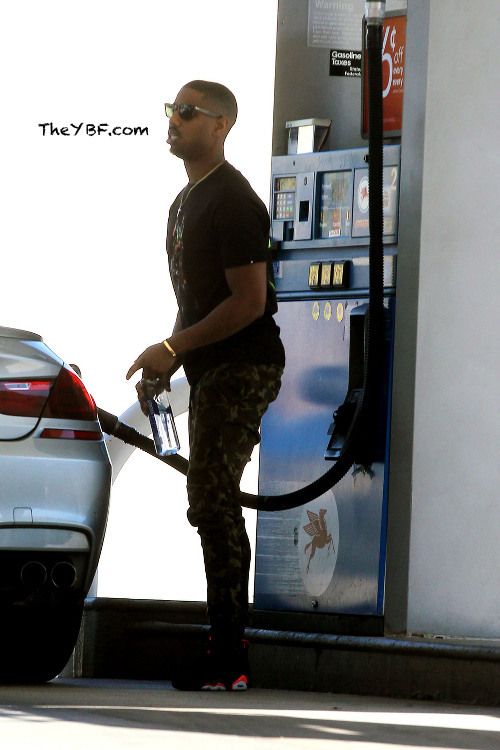 The CREED star hit up the gas station to re-fuel his ride before heading to Universal Studios in L.A. The 29-year-old actor recently signed on to work behind-the-scenes on the remake of crime thriller The Thomas Crown Affair, so he may have been heading to a meeting to work on his new project.
He is so damn fine!
On the east coast....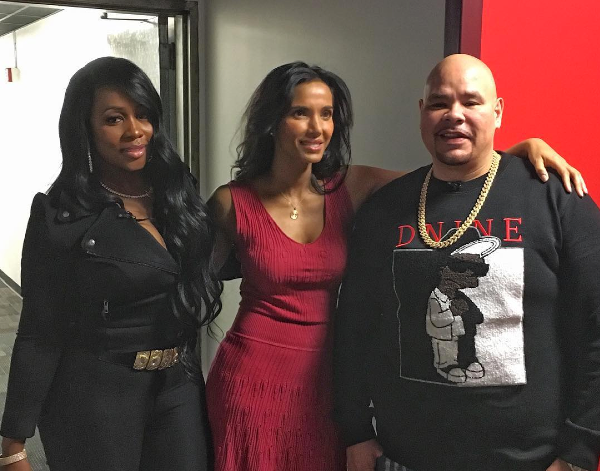 Reunited rappers and friends Remy Ma and Fat Joe have a new album to promote, so they have been making their rounds in NYC. The Bronx rappers are gearing up to release their new joint album Plata o Plomo (which means Money or Death) and recently released their new single "All The Way Up."
The Terror Squad homies hit up "Good Day New York" today where they caught up with "Top Chef" host Padma Lakshmi for a quick photo-op.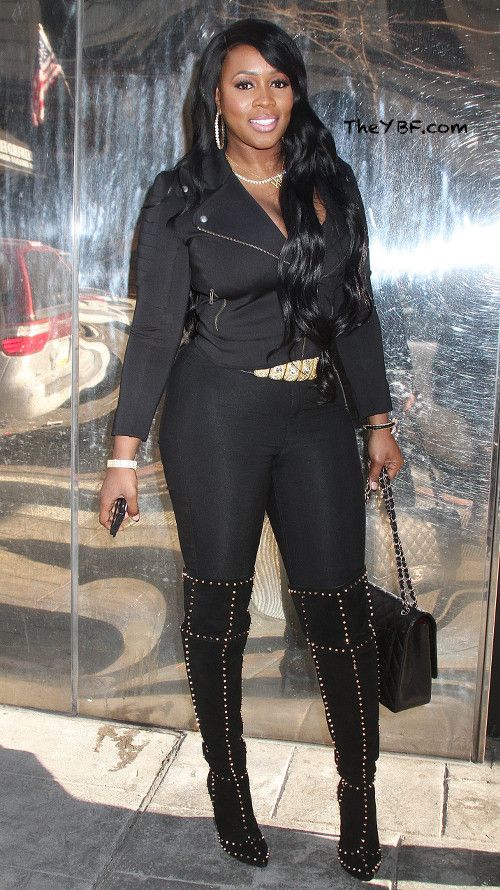 Mrs. Mackie's looked amazing in an all-black ensemble with gold studded knee high boots.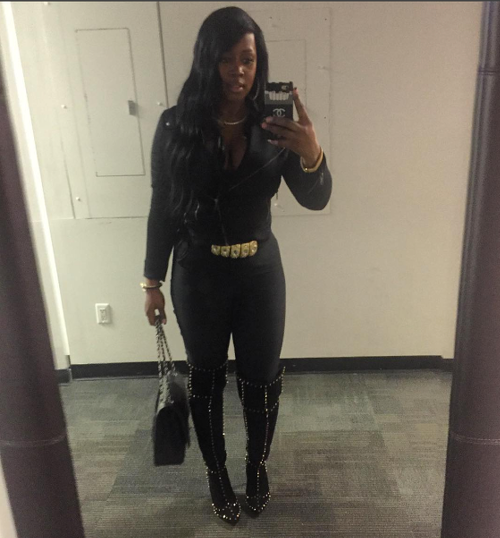 Werk it Rem!
Remy and Joe also got behind the desk at Fox 5 New for some fun. Peep the clip:
Glad they squashed their beef and have decided to work together again.
Photos: Pacific Coast News/Splash/Remy's IG