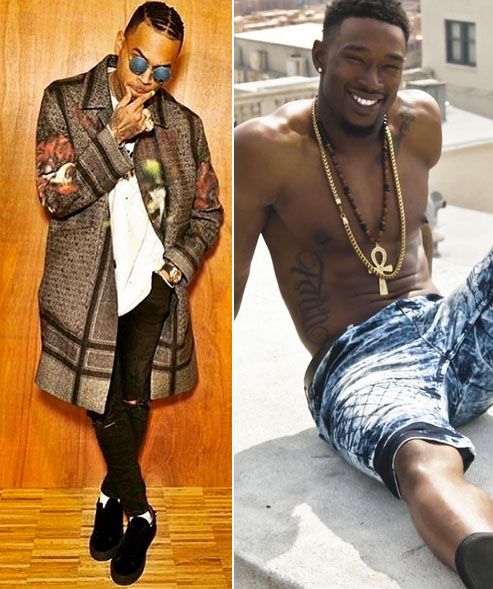 Y'all! Chris Brown is getting back to his old ways.  But some may think this time, it was necessary. He took it ALL the way there in social media feud with his former artist/collaborator Kevin McCall. Get the lowdown inside…
Chris Brown has been on his "good man" vibe recently. But, producer/songwriter Kevin McCall, who worked with Breezy on his hit tracks "Deuces," "Strip" and "No Bullsh*t," was able to take him out his square where Breezy unleashed one hell of a rant in response.
Here's how it started….
There has been tension between Breezy and Kevin since they parted ways professionally. You'll recall, Kevin did an interview last year where he talked about bitterness he felt towards the "Loyal" singer after Breezy (who signed him to his label CBE) stopped signing off on new deals, which caused the money flow to stop. Kevin also talked about the time he had to check Breezy after he got upset that Kevin decided to work with Keke Palmer.
Well, Kevin must still be feeling some type of way. So, he hopped on Twitter and called Chris out saying they needed to sit down and hash out their issues.
Peep his tweets (read from the bottom up):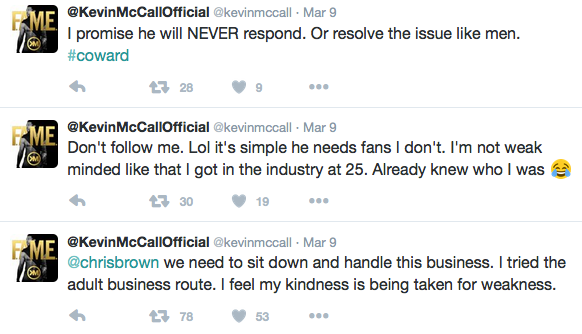 The "Don't Judge Me" singer got wind of Kevin's comments and went BALLISTIC! He hopped in the comments section of Baller Alert to unleash a lethal rant aimed at Kevin where he said: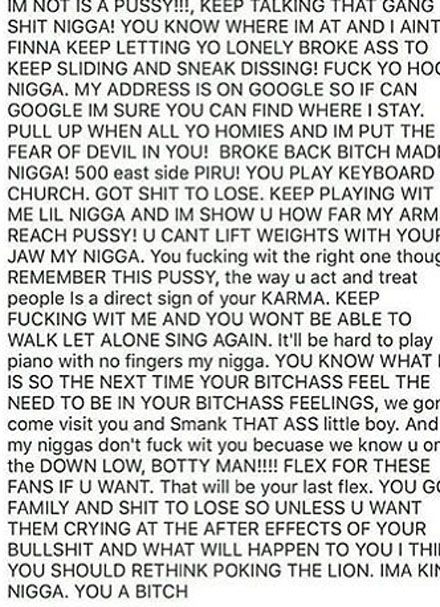 Yikes! Breezy certainly let him have it!
Kevin hasn't responded to Breezy directly since CB's rant, but he's still talking ish on Twitter: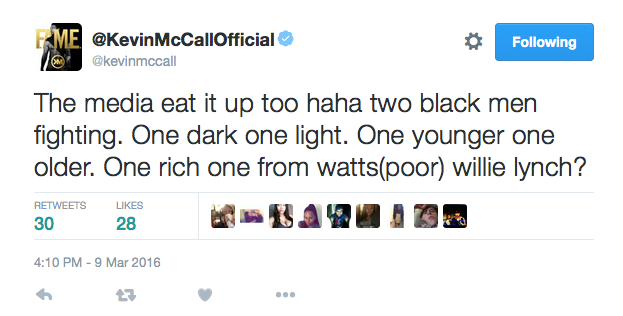 Well, when you put your own fighting words out there for the world to see, can you blame media for shining light on said fight?
Kevin also had a few words for his baby's mother Eva Marcille (who he claims has been keeping him away from their daughter Marley Rae):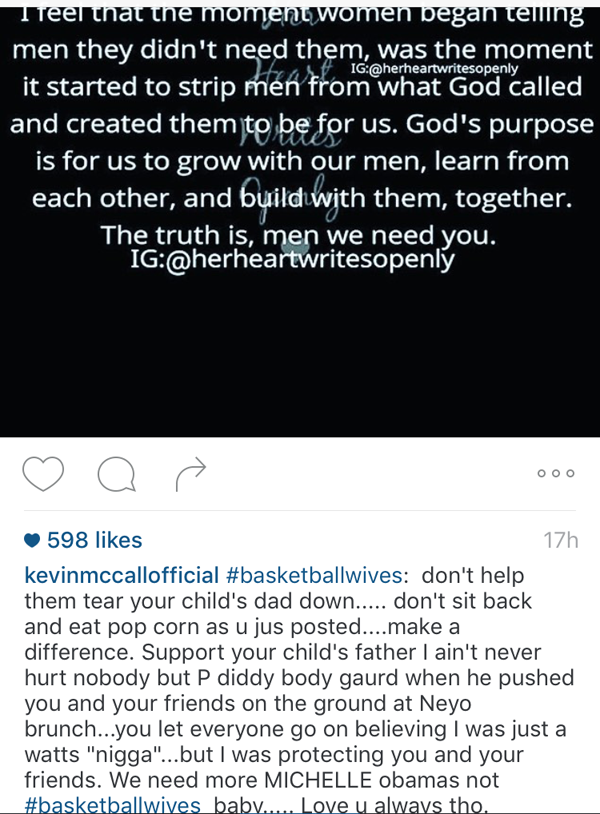 Memes like these are all fine and good...when they also call men to task about their treatment of the very women they want to uplift them.
It's interesting to note, Kevin released a new track titled "I Love You But...." Hmm...do we smell a PR stunt?  Did Breezy fall for it?
Let's hope these guys keep it as 'Twitter fingers' war and that it doesn't spill out into these streets. 
Photos: CB's IG/Kevin's IG