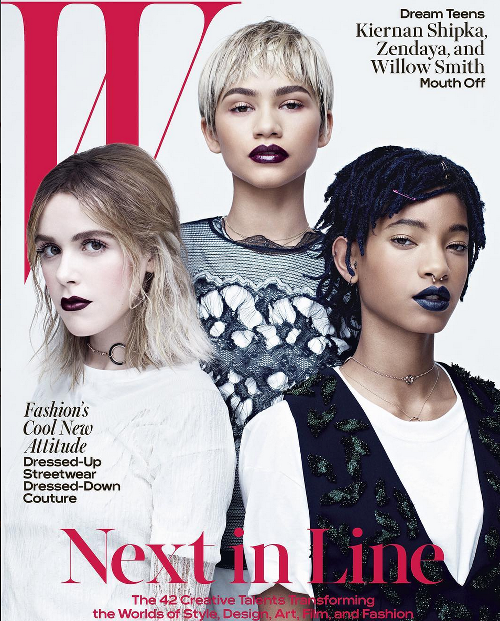 Willow Smith and Zendaya (along with "The Americans" actress Kiernan Shipka) cover W magazine's April 2016 issue. Inside, the teen sensations dish on fashion, which celebs they're crushing on and much more. Get the highlights from their cover story and peep their fashionable spreads inside…
YBF teens Willow Smith and Zendaya are growing up right before our eyes as the world watches their every move. The fashionably charged teens are the cover girls for W magazine's April 2016, along with teen actress Kiernan Shipka.
We're loving the edgy-against-sunny theme.
The "dream teens" are next in line for their #girlpower takeover mission as they have already built a firm foundation with epic partnerships, major TV roles and making a splash on the music scene.
Inside, the YBF teens dish on their fashion inspirations, which celebrities their crushing on and interesting tidbits that make that unique.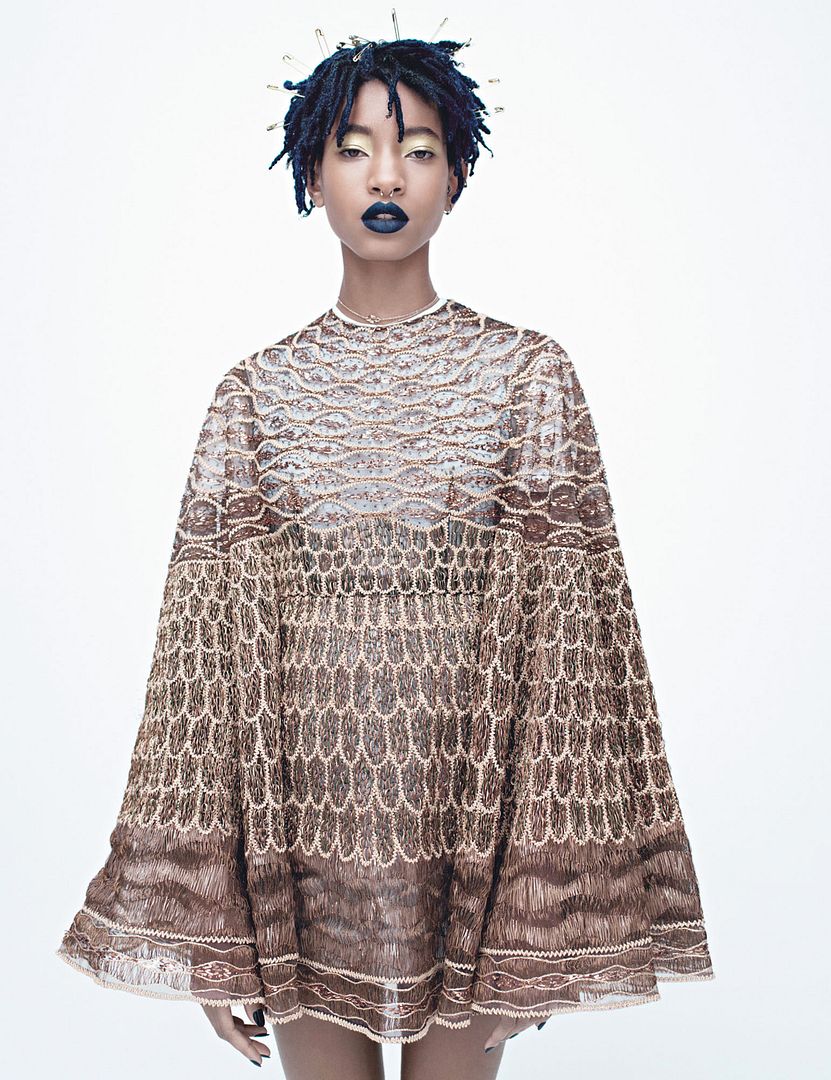 By now, you know 15-year-old Willow (who recently became Chanel's newest brand ambassador) pretty much has all creative control over her image and sound (she's still making music).  Her parents Will and Jada Pinkett Smith are now allowing her and her brother Jaden to tap into their creative sides as they please.
For instance, she showed up to the W shoot rocking a nose ring and navy blue dreads accented with large safety pins. "That was my idea," Willow said."I was in my bathroom yesterday and saw some safety pins on the counter and was just like, 'Let me stab a dread real quick.' When I did it, I was, like, 'Oh, this is dope.' "
Gotta love it.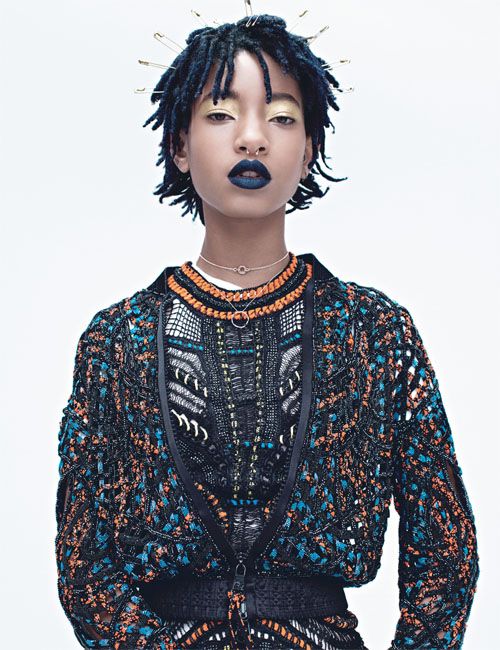 As for what her parents have to say about her eclectic style, she dished,"I wanted to wear things then [when I was younger] that might have been too crazy. But now they know I set my own boundaries."
So where does she get her fashion inspiration? "My mom," Willow said."When she was on tour with Ozzfest, she was very raunchy. I loved watching her onstage."
While Willow has plenty of projects and activities to keep her mind off of puppy love, she does have a few celeb crushes. She told the mag, "Adèle Exarchopoulos and Léa Seydoux. They're so beautiful in Blue Is the Warmest Color. I don't really like the crude sexualness of the movie, but I like all the scenes that aren't porn. My favorite love scene in a movie is in Avatar—when they're at the tree of souls and they're communing with Eywa."
19-year-old Disney starlet/singer/dancer opened up about her special-edition Zendaya Barbie inspired by her controversial 2015 Oscar appearance. The Barbie was a total game changer and even more special being that Daya didn't play with Barbies when she was a little girl because they didn't look like her. 
She said,"After my Oscar moment, Mattel contacted us. They specifically wanted to make a Barbie that looked like me, in my exact outfit from the Oscars. I was so excited that Barbie wanted to diversify their brand. Now all little girls can have a Barbie that looks like them. My Barbie is in a box. I never let anyone touch her."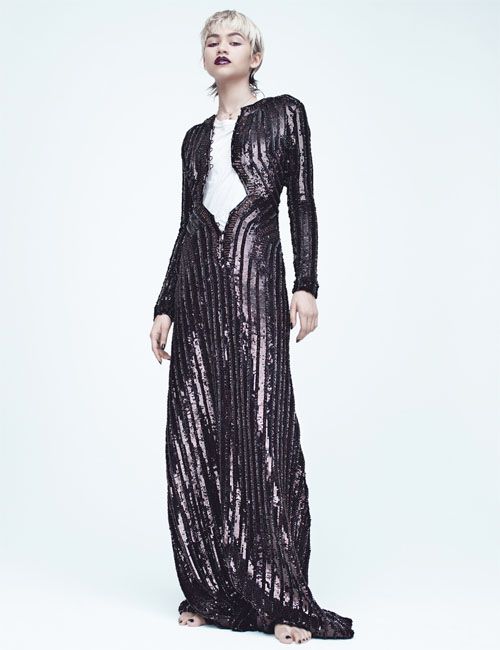 The gorgeous "K.C. Undercover" star, who has been dancing since the age of 8, competed on "Dancing With The Stars." She almost won the Mirror Ball, landing in 2nd place. She was asked about the different costume designs on the show where she said she only had one demand that had to be honored during the season. "The only thing I refused to do was get a spray tan," Zendaya said."I said, 'Guys—I'm half-black. I naturally glow from melanin.'"
School 'em Daya!
As for which celebrities she has been crushing on, she revealed, "In the non-weirdest way possible, Johnny Depp! Leonardo DiCaprio! Idris Elba! I have talent crushes. My room used to be full of Michael Jackson posters. Now I have a poster from the musical The Band Wagon."
Cute.  But don't let Odell Beckham Jr. hear that!
You can read their full interviews over on W Magazine and you can check out their behind-the-scenes interviews here and here.
Photos: Willy Vanderperre via W Magazine