Gotta love friends like these.  Tennis players Serena Williams and Carolina Wozniacki may compete each other often, but they're besties off the court.  So when Carolina was asked about Serena's take on Maria Sharapova's doping drama, she ave the perfect bestie answer.
Deets inside, plus 50 Cent claiming -- in court -- that the money we see on his IG is fake.
News hit this week that Tennis champ Maria Sharapova - who's been accused of getting privileges Serena Williams doesn't get despite the fact Serena's ranked higher and has won plenty more titles - tested positive for drug use.
She voluntarily told the public during a press conference that she's been taking the drug Meldonium for health reasons for the last 10 years, but just this year it was put on the Banned Drugs list for professional tennis players....and she didn't realize it.  She was prescribed the drug by a family doctor.
Maria has tons of endorsement deals.  It was actually a hot topic of discussion when the blonde was recently named the highest paid female athlete, but didn't necessarily have the wins to back that up.  Now, some of her biggest relationships have been severed, including a $70 million/8-year-deal with Nike and her deals with Porsche and TAG Heuer.
So what does Serena, who's now poised to become the highest paid female athlete, have to say about it all?  During an exhibition match at Madison Square Garden yesterday between Carolina and Serena, Carolina told the press:
"Like everyone else, most people were surprised and shocked. But most people are happy with the fact she was upfront with what she had done in terms of what she had neglected. With that being said, she's taking responsibility, which she was ready to do."
When asked if she believes the drug gave Maria any competitive edge against Serena (even though Serena STILL is undefeated against Maria after 18 matches), Carolina answered without really answering (you know, how a good friend would):
 "I don't think I'm the best person to ask that question."
Bloop. 
By the way, these two are girl power all day.  From spilling tea in their morning facetime sessions to snapchatting and kiki'ng together during matches even when they're playing each other.  Loves it.
In other news:
50 Cent says all that money he STAYS posing with on the 'Gram aint his.  In fact, he claims it's all fake.  Mmmhmm.
Allegations are being tossed around that he's hiding money while he's filing for bankruptcy and claiming to be "broke."
His creditors claim he's only filing bankruptcy to get out of paying his bills, including money owed to his baby's mother.  They believe the money he poses with on the 'Gram proves that. 
So, Curtis responded via court docs yesterday. Fif says the money we see him with is all fake and he posts it simply to "maintain a persona." Oh?
What's crazy is that we STILL don't believe you 50.  By the way, last week he filed documents showing the court he has 65 MILLION in assets.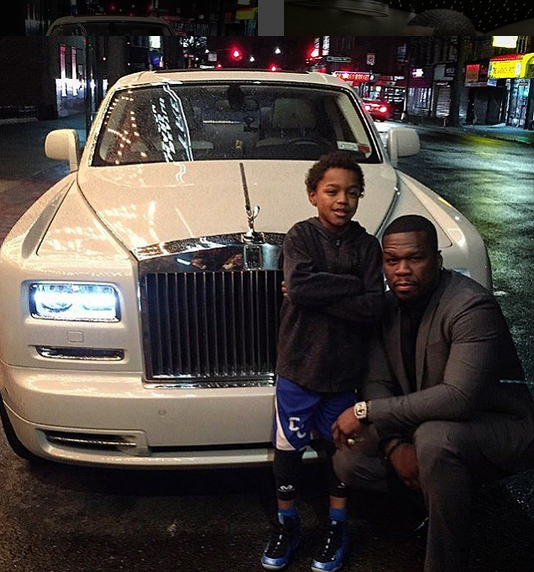 Meanwhile, 50 also posted a new promo pic with himself and the fellas of "Power":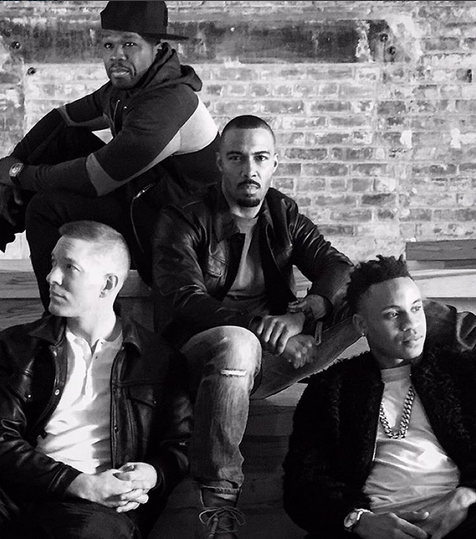 We're waiting for Season 3 like....
Photos: Instagram