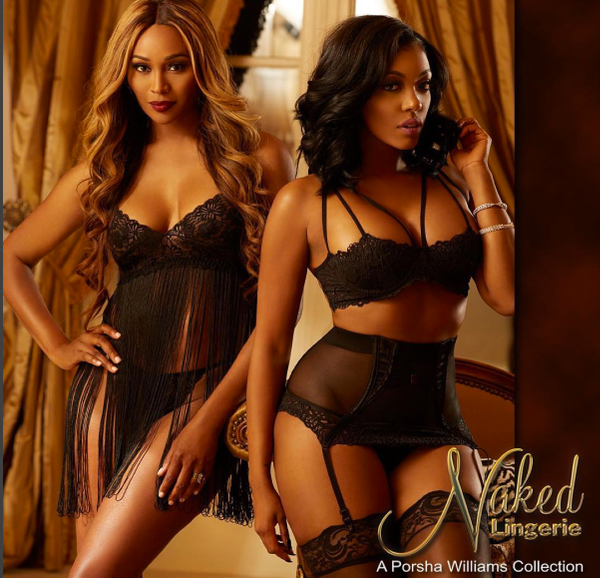 A few YBF ladies are showing some skin in a few hot flicks. Come inside to see Porsha Williams and Cynthia Bailey pose it up in some sexy lingerie, Marjorie Harvey showing some skin in Paris, and K. Michelle's see-through birthday jumpsuit inside….
Porsha Williams has a lingerie line she has to promote. So, she called up her good friend Cynthia Bailey, whose 40+ year-old body is amazing, to help her sell some new pieces. 
The "RHOA" ladies floss their curves in a few sexy negligees for a super sexy shot.  Last night's episode of "RHOA" took us behind the scenes of the shoot.  Now, here's the final edit.
The former runway model is certainly holding her own. Show off then Cynthia!
And Porsha looks amazing as well. Nice to see the ladies supporting one another. 
Speaking of support:
Here's a look at Cynthia's eyewear "'mercial," directed and produced by Kim Fields.
Across the pond....
OW! Marjorie Harvey is playing NO games!
The fashion lover was spotted leaving the Dolce & Gabbana party during Paris Fashion Week last night. Steve Harvey's wife turned up the sexy in high slits, prints and heels to party the night away. Werk Marjorie!
Lastly.....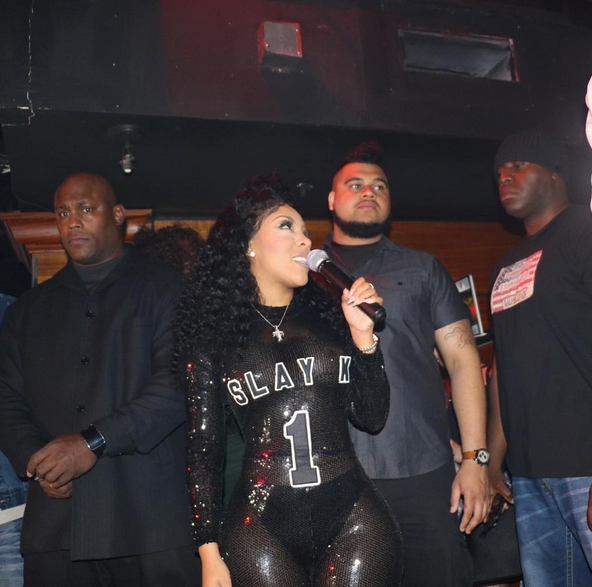 The R&B songbird, who's gearing up to drop her new album More Issues Than Vogue (March 25th), slipped into a custom designed sheer Duckie Confetti jumpsuit with the moniker "Slay Kay" printed on the front.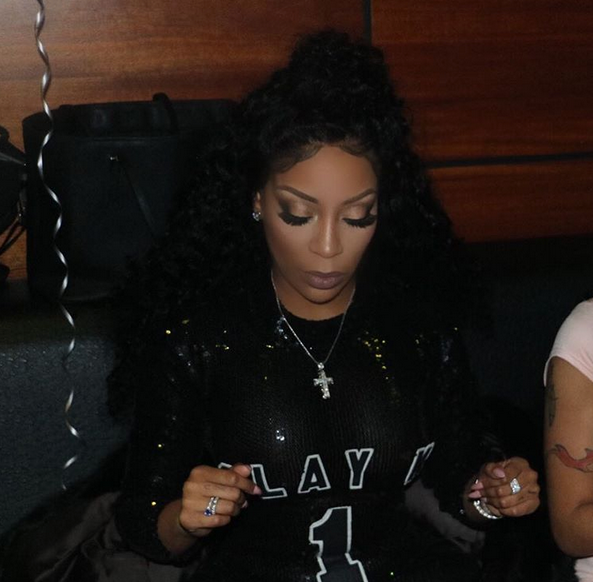 The birthday girl has been celebrating all weekend. And she has plenty to celebrate.
Along with her new album, she's starring on her VH1 reality show, she's returning to "Love & Hip Hop: Atlanta," she's opening her own Hookah bar, she has a tour coming up and she's cooking up something with spirit brand Jack Daniels. 
Happy Belated Birthday K!
Peep a few clips of K "running off on the plug" during her party and more below:
Even rapper Plies was bold about how he felt about her look:
Photos: Porsha's IG/Marjorie's IG/K's IG/@kmichellefans