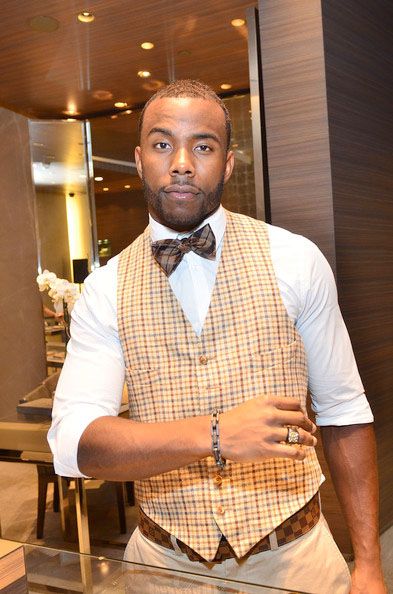 NFL safety Earl Wolff was involved in a very scary situation after he was kidnapped and held at gunpoint while visiting North Carolina last month. Get the details inside….
Jacksonville Jaguars baller Earl Wolff saw his life flash before his eyes after he was kidnapped and held at gunpoint last month.
According to the Fayetteville Observer, the former N.C. State football player went to visit some friends in Fayetteville, North Carolina on February 23rd. As he was walking back to his 2011 Range Rover, armed gunmen approached him and forced him into his car.
Police found the former Philadelphia Eagles player about 10 miles south in Hope Mills and his car was found about 25 miles away in Cumberland County. It's unclear how long the men held him captive (police say it was just a short time), but luckily, he was unharmed.
Thankfully, one of the suspects, 21-year-old Bobby Deshawn Bailey, has been caught and arrested. He faces several charges that include kidnapping, robbery, larceny, and possession of a stolen vehicle. As of now, police are still unsure if he was targeted or if the incident was random.
Earl took to his Twitter to thank God for sparing his life and thanked his family, friends and fans for showing their support.
It was all God.Thanking everyone for the prayers and support. Im in good health mentally and physically. Focusing on this upcoming season

— Earl Wolff (@Ewolff28) March 6, 2016
Jaquars' Senior Manager of Public Relations Tad Dickman said he spoke to Earl and is "doing well, mentally and physically." Earl is back in Florida and is gearing up for the next football season.
We're glad he wasn't physically hurt!
Photo: Getty