Russell Wilson is on "step-daddy" duty with Baby Future. Except this time, Ciara is nowhere in sight. Peep the pics inside….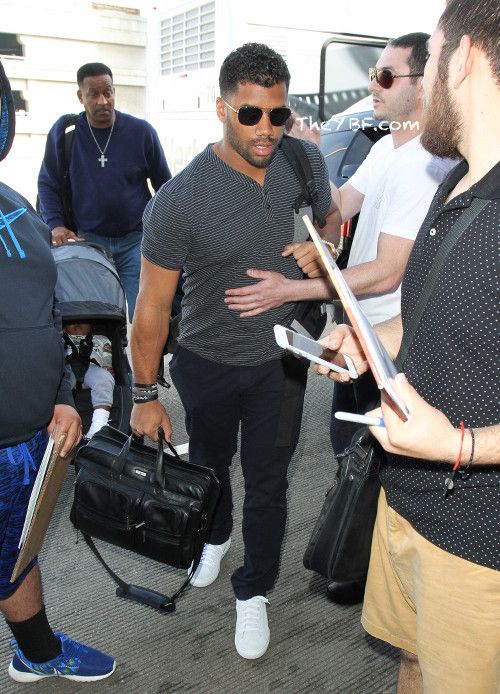 Following the launch of his Good Man Brand clothing line, Seattle Seahawks quarterback Russell Wilson was spotted at LAX with his girlfriend Ciara's son Baby Future.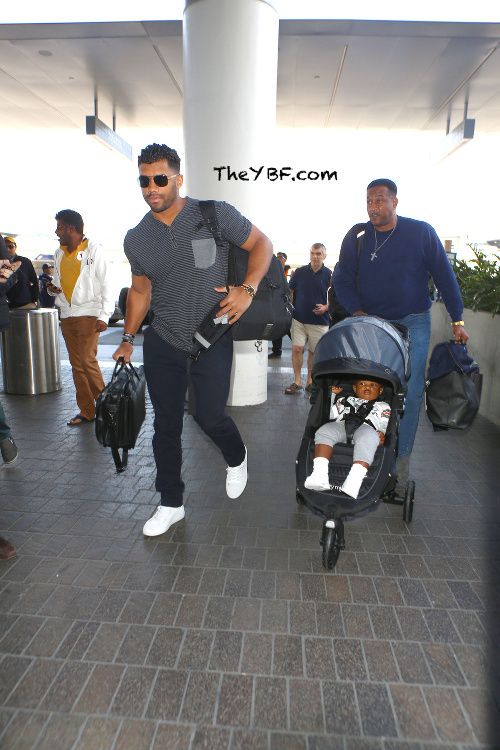 Russell and Baby Future made their way through LAX airport on Tuesday sans CiCi. She's likely still in Lagos, Nigeria (or on her way) where she performed and spent timewith a few underprivileged kids recently.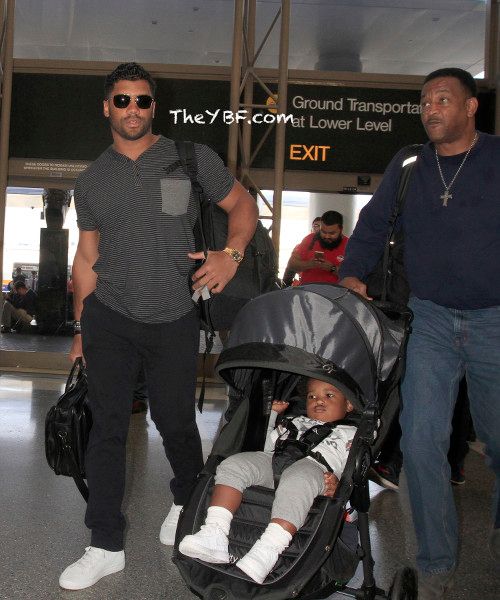 While we did notice Ciara's dad was with them and HE was the one pushing Baby Future in the stroller, we're sure the rapper will be HOT knowing his son is around his ex-fiancee's boyfriend without her.
The Atlanta rapper has made it known he doesn't like "other men" being around his son. But, he will just have to deal. This is what happens when a woman decides to move on with her life. And we're not mad.
Then we came across this clip of Russell PUSHING Baby Future once they landed in Paris today. Check it:
Adorbs.
Photos: Splash