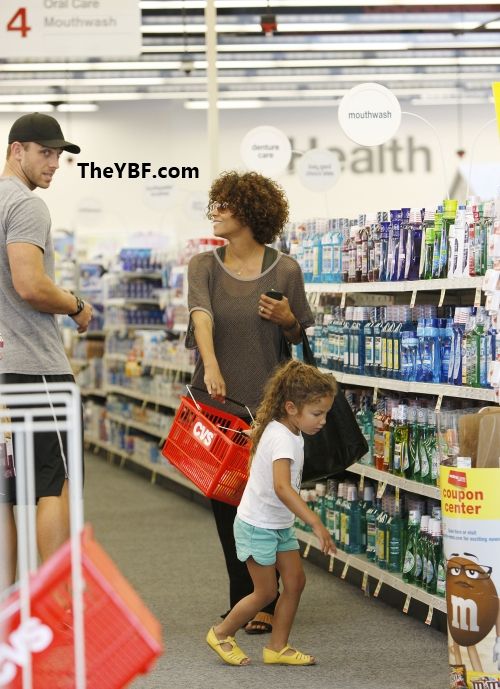 Mama Bear Halle Berry hit up a CVS drugstore in West Hollywood yesterday with daughter Nahla.  Peep the mommy-and-me pics, until Nahla rightfully snitches on the paps...
Even big Hollywood stars need to grab snacks, meds & feminine products from the local drugstore every now and then.  So it's no surprise the down tot earth mom Halle Berry was spotted at a CVS in West Hollywood yesterday grabbing some necessities with her too cute 4-year-old Nahla: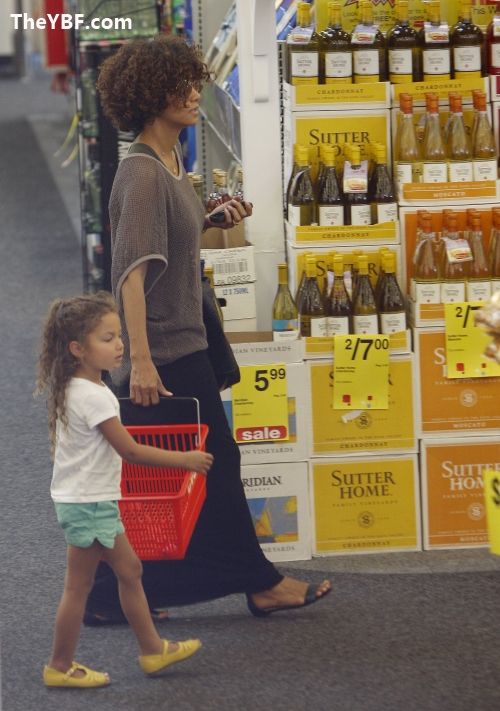 Halle rocked her engagement ring from Olivier Martinez as well.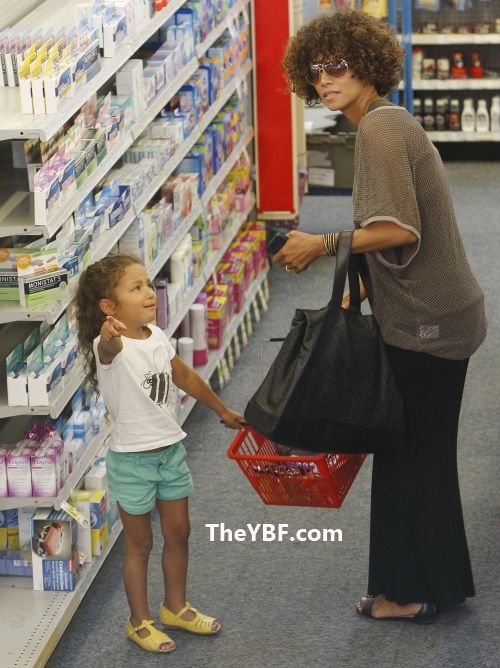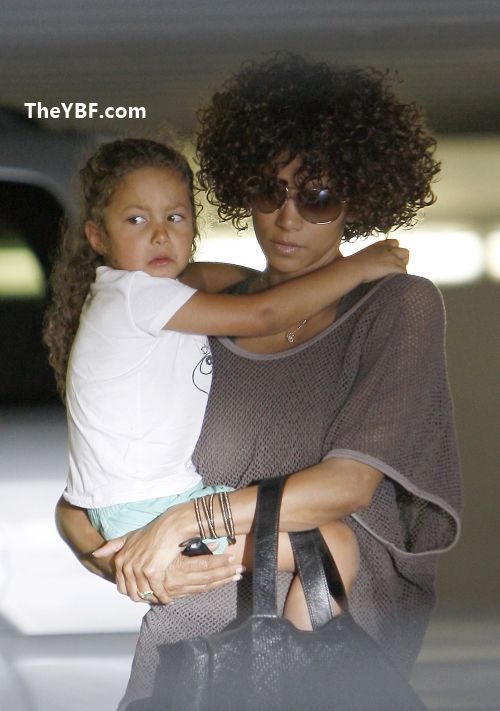 And then Nahla spotted those pesky cameras and started to cry...and y'all now Halle doesn't play that ish. 
Speaking of Halle popping off on the paps, she recently chatted with EXTRA about THESE PICS which surfaced last week of her screaming match with a snapper outside of Nahla's school.  She told host Mario Lopez:
 "I hate that I lost my cool, but you know, I'm human. That happens and when it comes to my daughter, I'm ferocious!"
And we don't blame her!  Check out her full chat below:
Pics via WENN