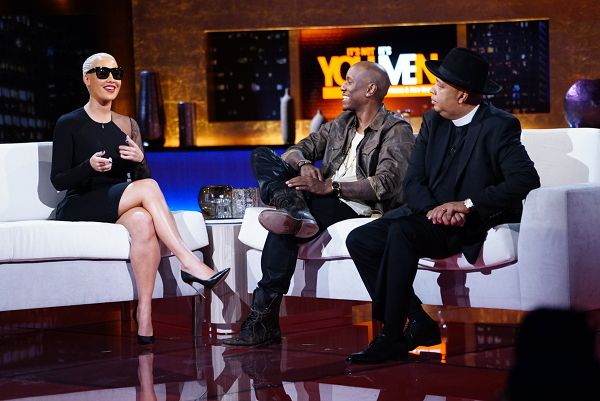 Amber Rose appeared on OWN's "it's Not You, It's Men" last night.  Get her eyebrow-raising discussion with hosts Rev. Run and Tyrese inside...
Last night, on Rev. Run & Tyrese's provocative new OWN talk show, Amber Rose came to school the guys on why a woman's image should not be an invitation to sexually assault her.
Of course, the fellas had some push back in the form of explaining why a fan -- of either sex -- may feel he or she CAN feel all over a woman who constantly sexualizes her body parts publicly. 
Amber wasn't having it. The former stripper turned model-actress talked about her own experience with harassment as a result of false perceptions about her image.  Then she attacks the double standard that has long existed for women and defines what it means to her to be a strong woman, or, as she calls it, a "bad bitch".
Check it below:
Thoughts?
"It's Not You, It's Men" airs Saturdays at 9 p.m. on OWN.
BONUS: Amber and Wiz Khalifa's son Sebastian turns 3 today!
Photo: OWN