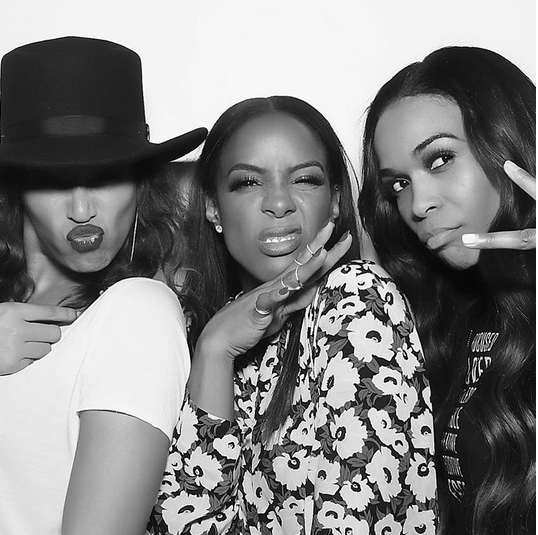 It's Kelly Rowland's birthday month!  The YBF chick turned 35 on the 11th, so she celebrated with her family and friends last night in L.A.  Get all the pics of the Destiny's Child reunion, a cute snap with her hubby Tim, The Akils, and more inside..
Last night at Sunset Towers, Kelly Rowland had her closest friends and fam by her side to celebrate her 35th birthday.  Her girls Beyonce and Michelle came out for a mini reunion (above) and snapped a cute pic.
Kelly posed it up with her husband and flashed that huge diamond of hers: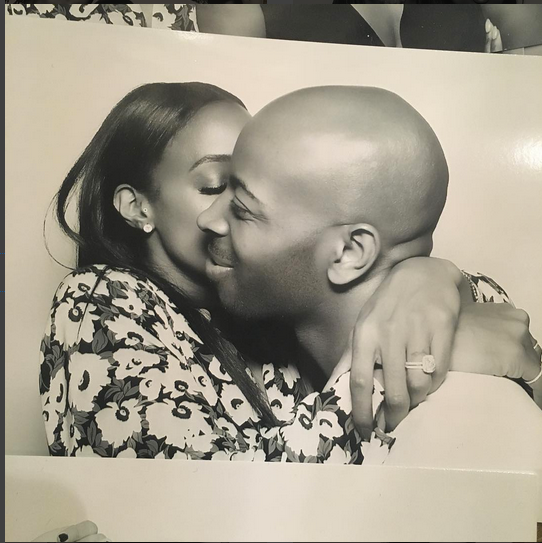 Cute.
Of course, she and bestie Michelle had to snap their own pics together.  Loves these two.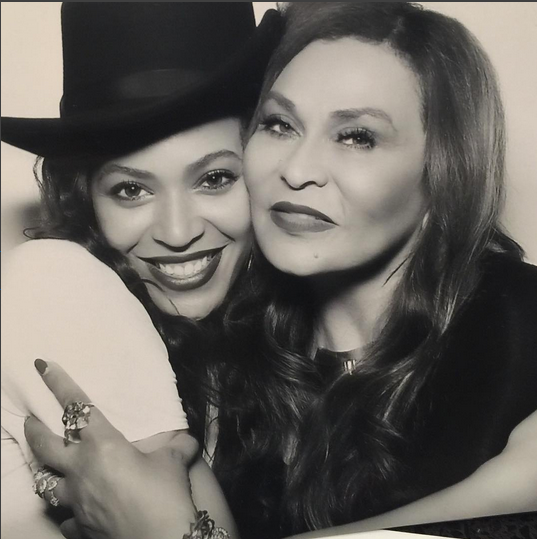 Mama Tina was right there to celebrate her other daughter, which she calls Kelly, and got all hugged up on daughter Beyonce.
Tina's new husband Richard Lawson and his actress daughter Bianca were also there to celebrate with Kel.
By the way, moms said Tim had a present for her -- a new pair of Buscemi sneakers.  And she showed them off for the 'gram.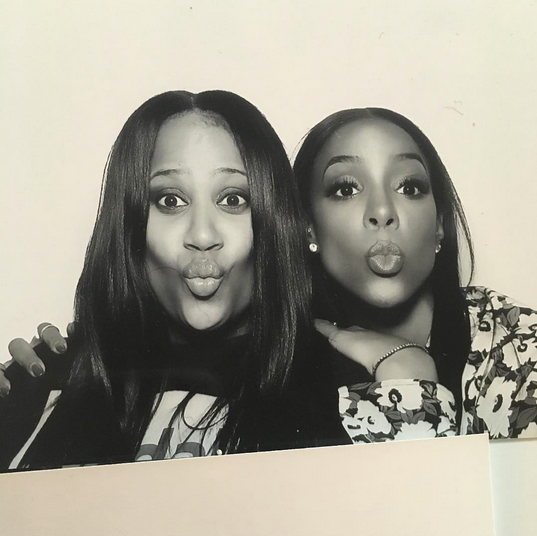 Kelly's other bestie, Angie Beyince, snapped pics with the birthday girl.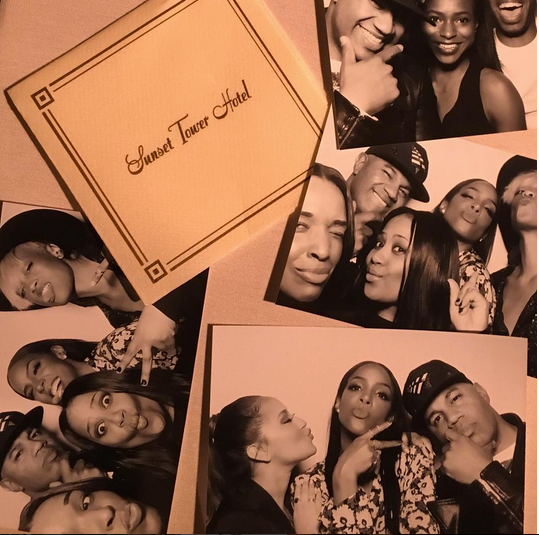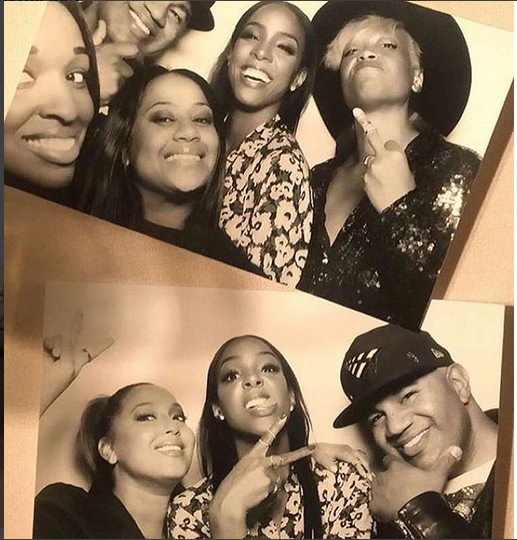 Look who else linked up -- Adirenne Bailon and her ex fiance Lenny S.  The photog was on Snapchat during the party and Adrienne, who has said on her talk how "The Real" they are still good friends, was all over it.  Cute.
We see Kelly got into Formation...
LL Cool J's wife Simone Smith was at the party we see.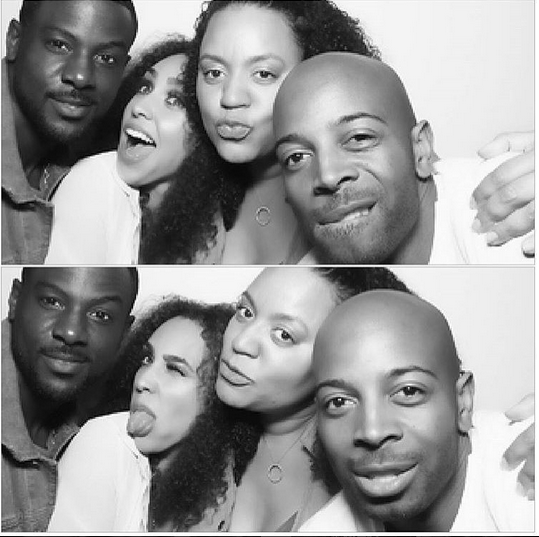 Lance Gross and wife Becca gross came out to party.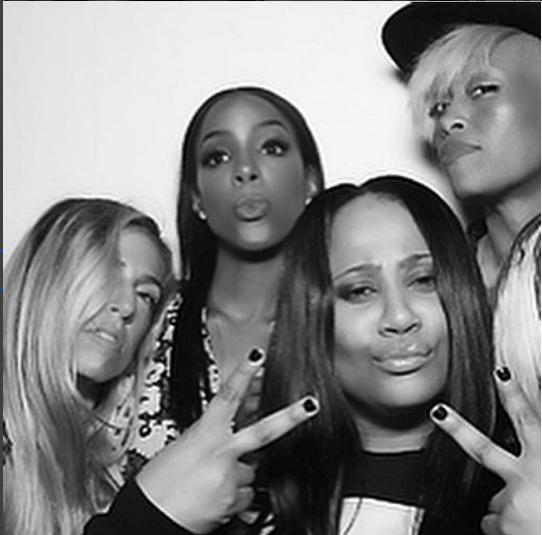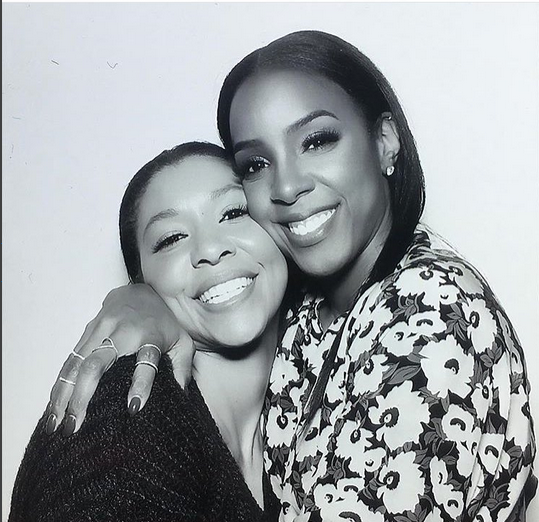 So did Kel's stylist Marni and trainer Jeanette Jenkins.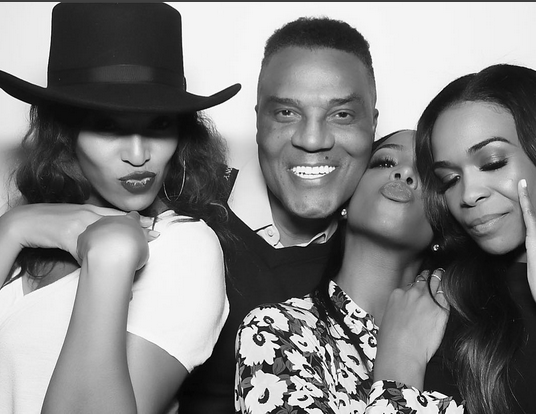 Frank Gaston came out to party with his upcoming "Chasing Destiny" co-star Kelly.
More pics with Mara Brock Akil, Salim Akil and more below: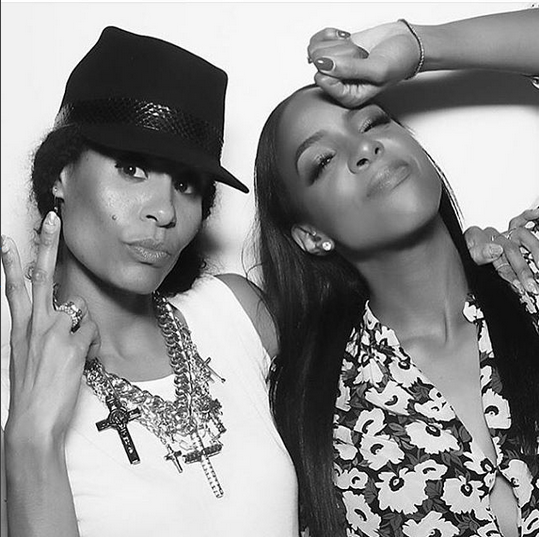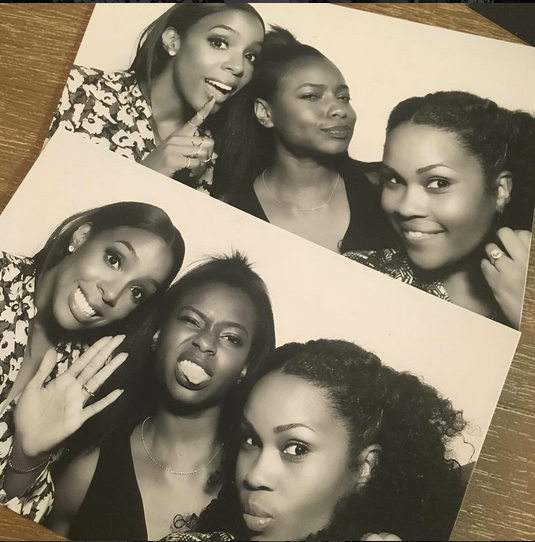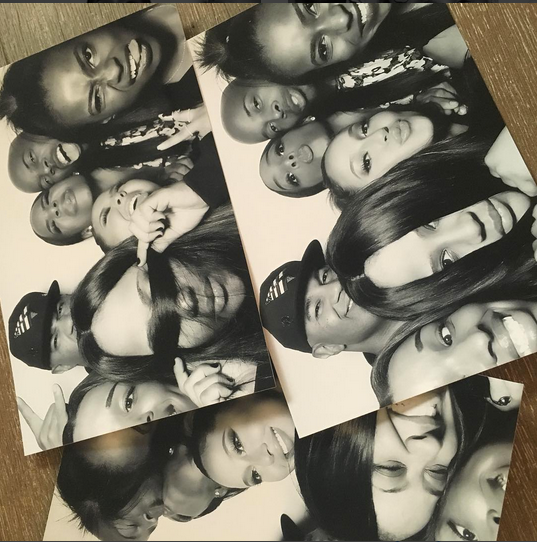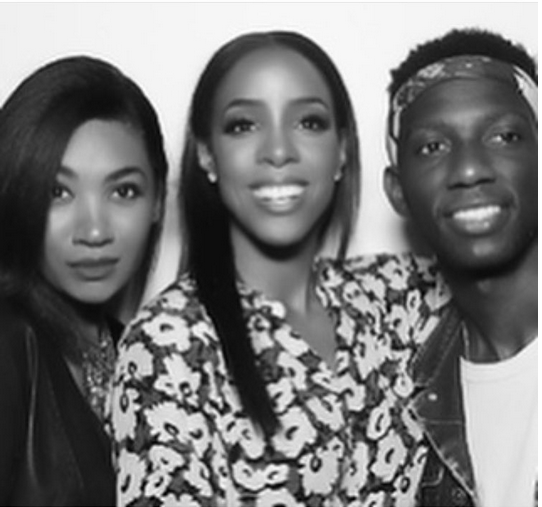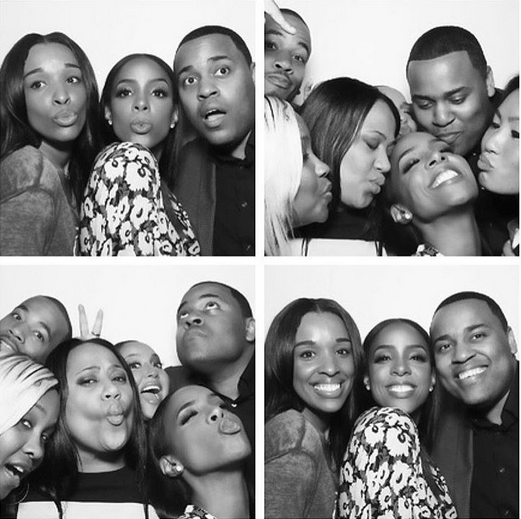 Mrs. Carter snapped pics with eOne Exec Phil Thornton too.
Another big birthday this weekend:  
Lenny Kravitz and Denzel Washington were right by Sidney Poitier's side for his 89th birthday last night!
The crew made their way to Craig's for dinner this weekend and also hit up Sidney's house for some Bahamian food: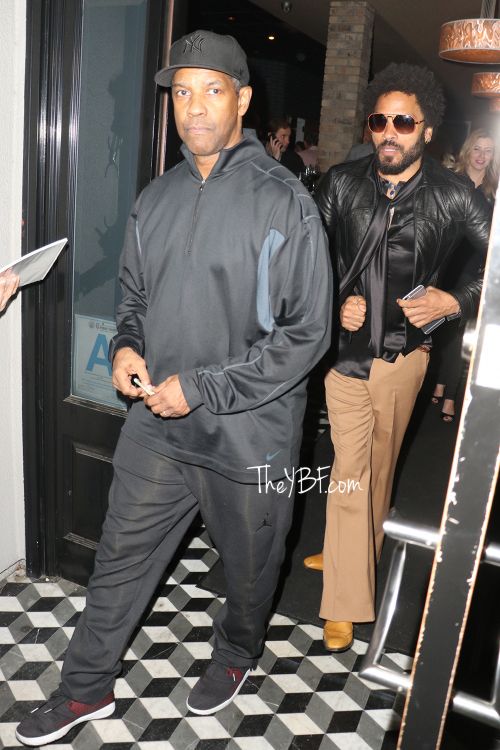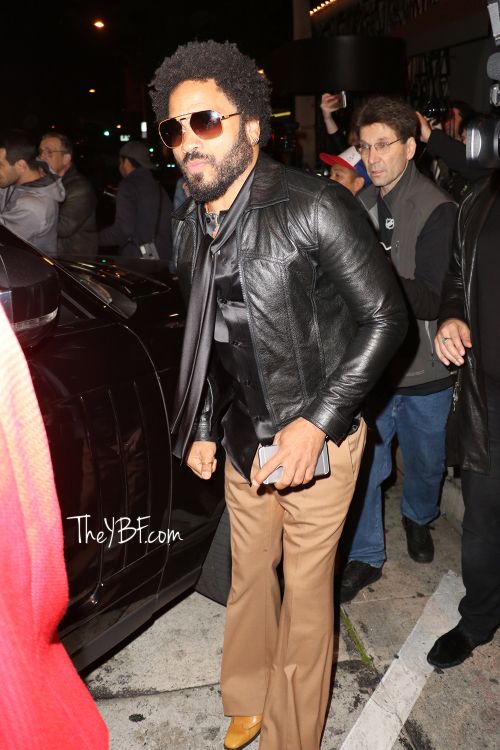 Happy birthday Mr. Poitier!
Photos: Splash/Instagram