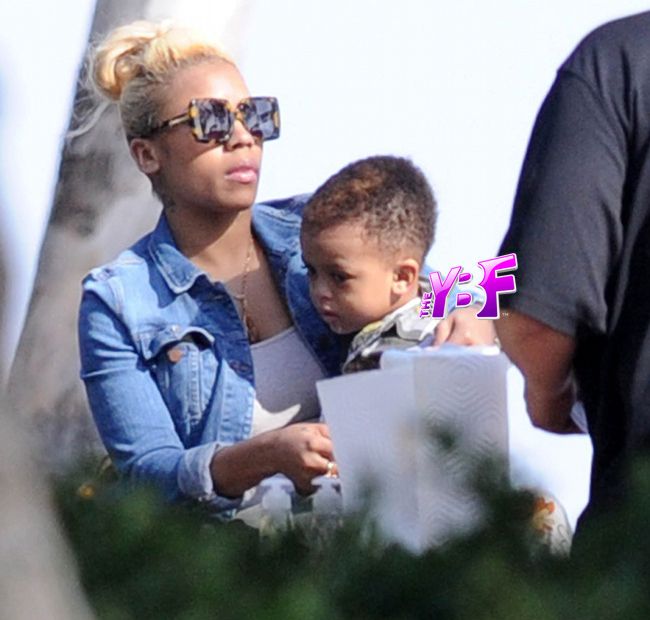 Keyshia Cole, who still has not returned to Twitter, was spotted filming her new reality show "Family First" in Santa Monica with her hubby Daniel "Boobie" Gibson & son Daniel, Jr. aka DJ.  Check out the cute fam playing around in Cali inside...
While filming their BET reality show over the weekend with their cute 2-year-old son DJ and their pup, mommy Keyshia and daddy Boobie took turns holding the baby...and rocking Keyshia's hat. And it looks like Cavs baller Boobie has recovered from his ankle surgery: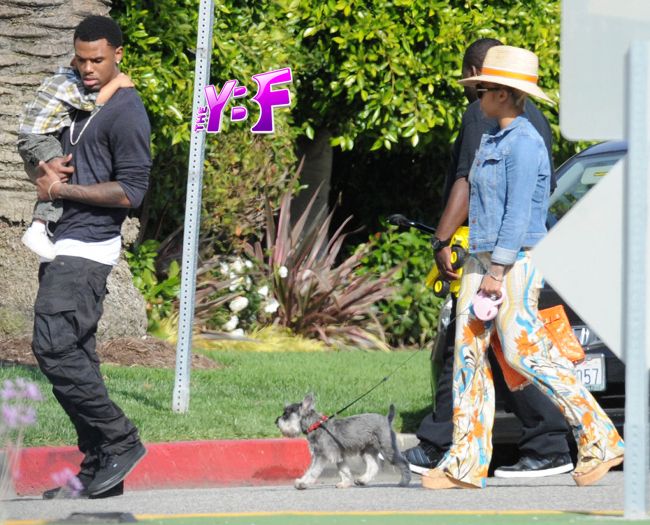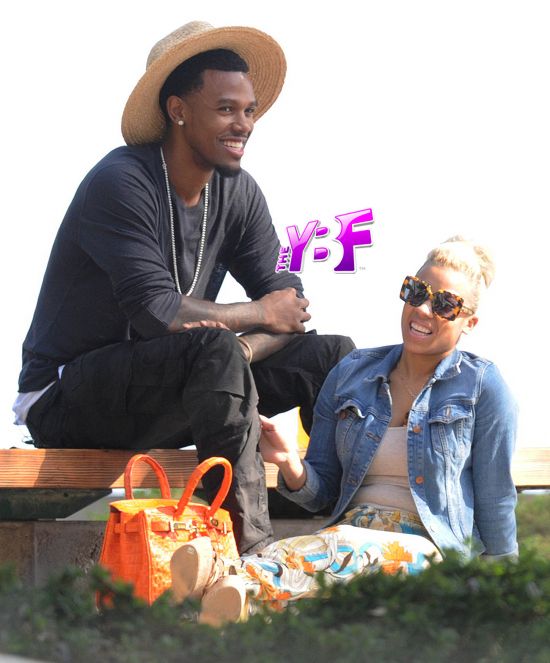 The twosome laughed it up while chilling out during Mother's Day Weekend.  The show is scheduled to premiere on the BET network soon--and yes, Mama Frankie will be all in the mix.  As for what Mr. Gibson did for the women in his life for Mother's Day, he tweeted:
Spoiling Key Mama Gibson Mama Frankie & Mrs. Cole. . Treating like the Queens they are.
Awww.
Pics: Splash News