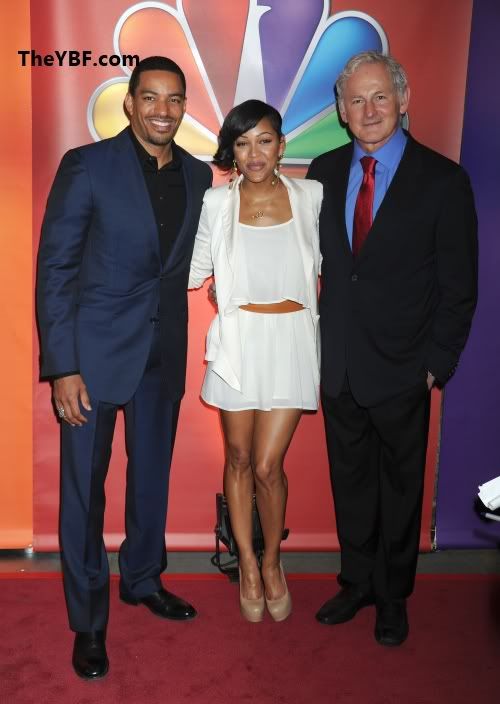 Meagan Good and Laz Alonso promoted their new show "Infamous" at the NBC fronts this week, where there showed a little "monkey love." See the pics and a sneak peek inside, and find out what Bobbi Kris is doing at this year's Billboard Awards.
Last night, Laz Alonso and Meagan Good posed with actor Victor Garber as they celebrated their show "Infamous" being picked up by NBC at the network's upfronts party. Meagan will play the lead role (only the second lead role for an African American woman on network tv in 30 years, after Kerry Washington in "Scandal") whose character is "Joanna."
The show, which was previously titled "Notorious" but changed, surrounds a female detective (Meagan) returning undercover to the wealthy family she grew up in -- as the maid's daughter to solve the murder of the notorious heiress who was once her closest friend.
And during last night's party, both Meagan and Laz had a little monkey love going on.
Meagan tweeted, "Soo my tv show INFAMOUS got picked up..sooo I mingled with my other network family... People ... Actors ... I'm Smh"
Meanwhile, Laz tweeted, "King Kong dont got nothin on me! #nbcupfrontparty"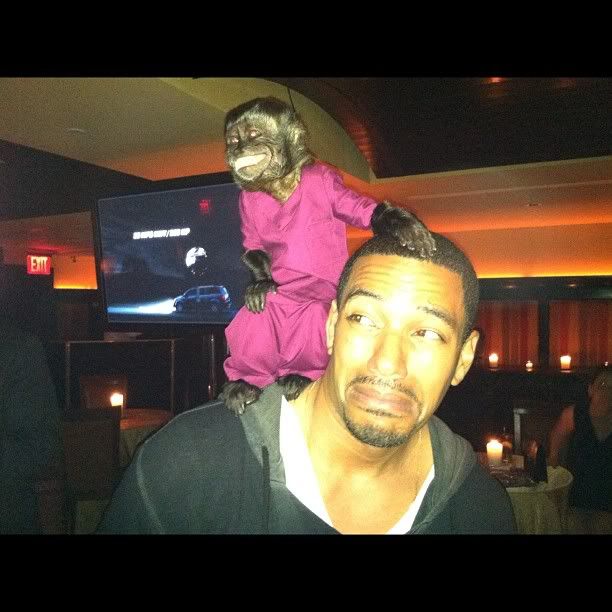 He's so cute....Laz that is.
Watch a few clips from their upcoming mystery series here:
Watch Meagan discuss her character here:
And in music........
In addition to her new reality show, Bobbi Kristina will be involved in a star-studded tribute to her mom, Whitney Houston, at the 2012 Billboard Music Awards this year.  Deets about what role Bobbi Kris will play have not been released but I can say what I hope will NOT happen....
Photos via VSummers / Splash News