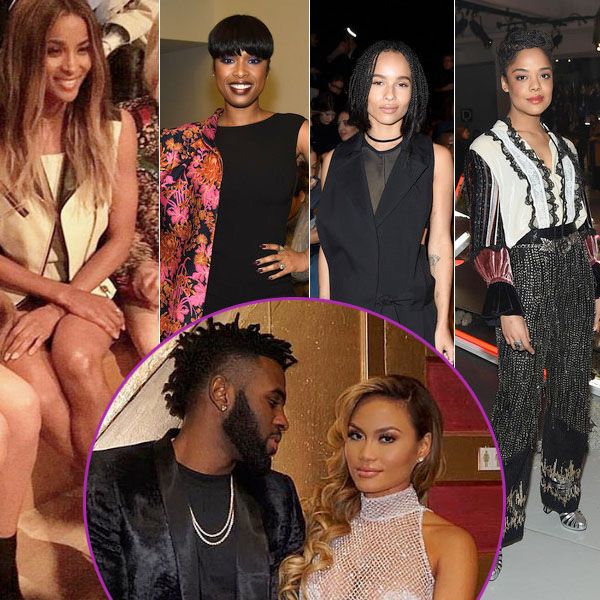 New York Fashion Week in full swing in the Big Apple with celebs like Ciara, Jennifer Hudson, Zoe Kravitz, Jason Derulo & Daphne Joy, Tessa Thompson, Karrueche and more making their rounds. Pics inside….
NYFW Fall 2016 is poppin' with runway shows galore around the city. And the YBF celebs are on the scene soaking up all of the latest fashions to possibly add to their wardrobe collection.
Fresh from the Grammys, Ciara jetted back to NYC from L.A. to hit up the Coach Fall 2016 show during NYFW today. The "I Bet" singer and her Super Bowl QB boyfriend Russell Wilson have been practically joined at the hip. But, for today's show, she went solo.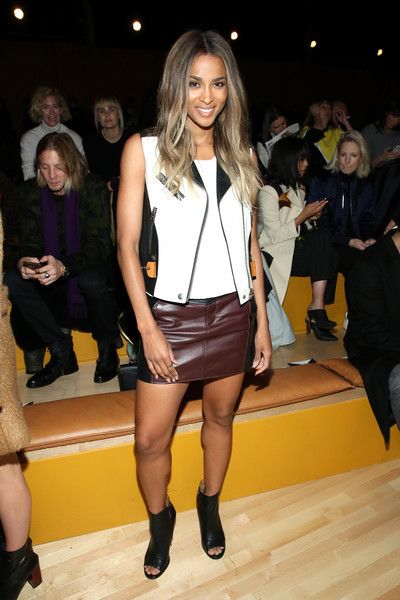 Cute.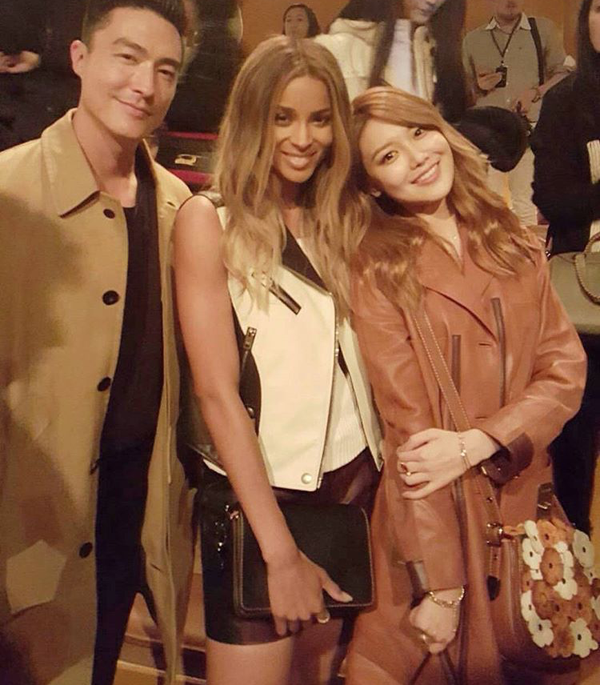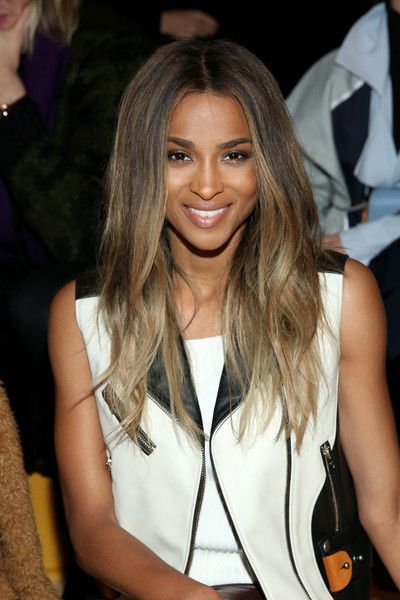 Inside, she took her front row seat sandwiched between actresses Chloe Grace Moretz (who is the current Coach campaign star) and Emma Roberts.
Lawd! CiCi isn't taking any breaks before she heads out on her JACKIE Tour at the end of March.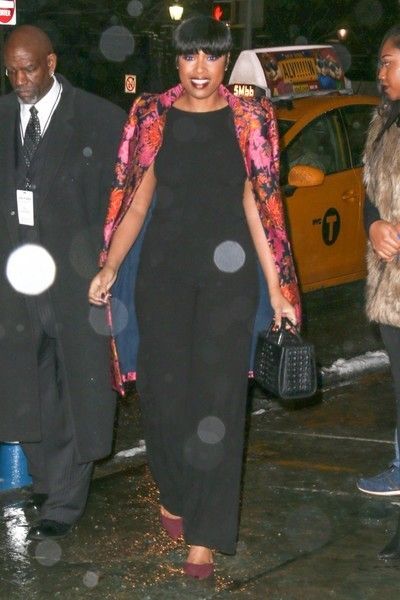 Broadway starlet Jennifer Hudson has been hitting up runway shows in between hitting the stage for "The Color Purple." The YBF chick was off yesterday, so she made her way to the Zac Posen Fall 2016 fashion show at Spring Studios looking elegant in a black  wide leg jumpsuit and a floral trench coat for a pop of color.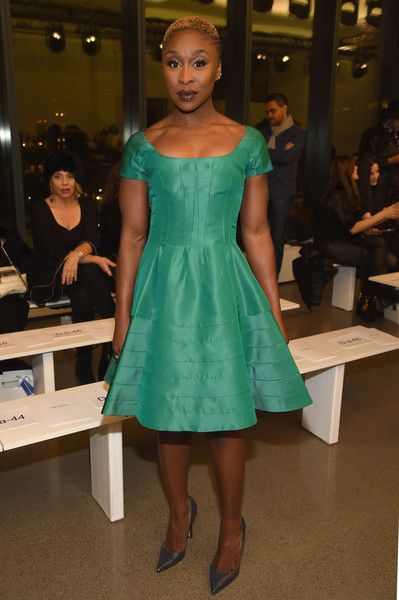 JHud's "Color Purple" co-star Cynthia Erivo joined her putting her best foot forward in a flirty green frock.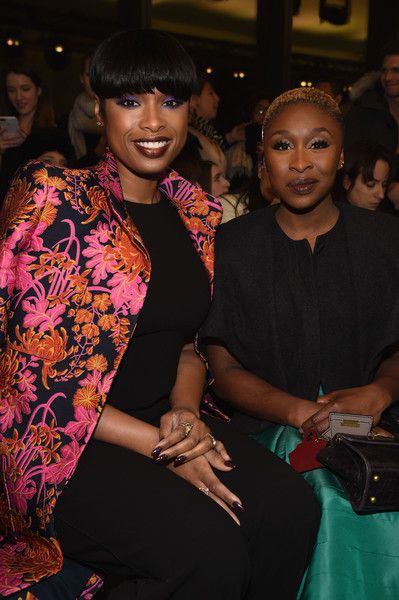 The R&B singer plays Shug Avery and the British star plays Celie in the hit Broadway musical. They have been praised with awesome reviews for their performances in the revival musical. We've seen the show ourselves and it's AMAZING.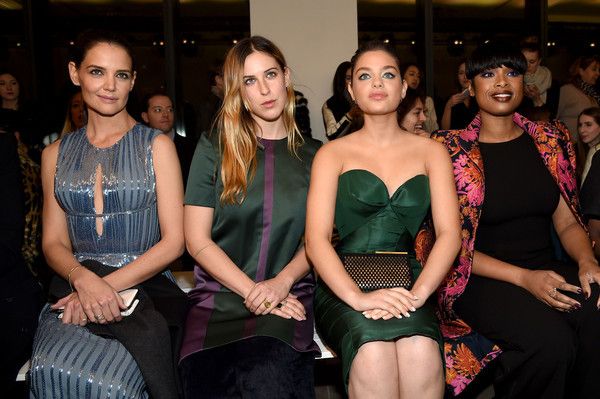 It's clear a few Zac Posen pieces caught JHud's eye as she was perched on the front row alongside Katie Holmes, Scout Willis, and Odeya Rush.
After the show, Jennifer and Cynthia snapped it up with designer Zac Posen and more: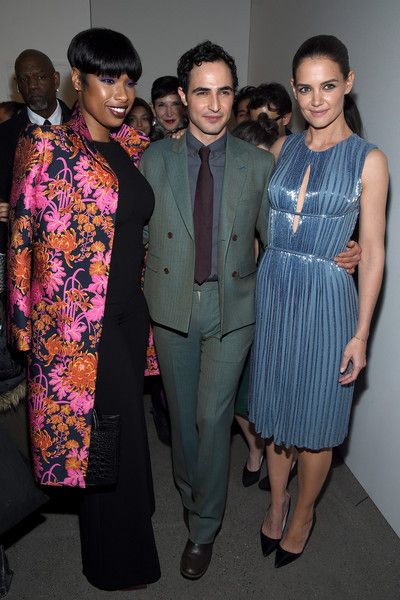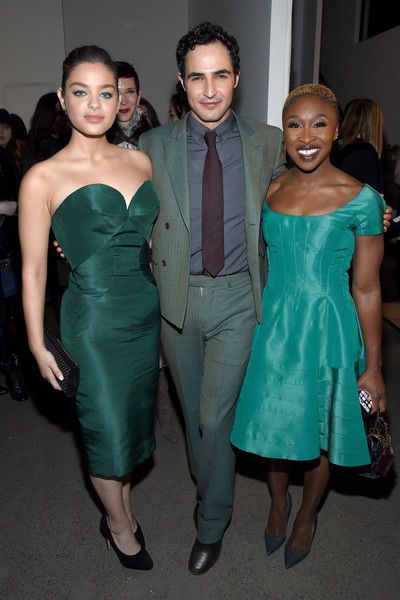 Fab!
Celebrity stylist June Ambrose has been heavy on the NYFW scene, but made sure to stop by the Zac Posen show.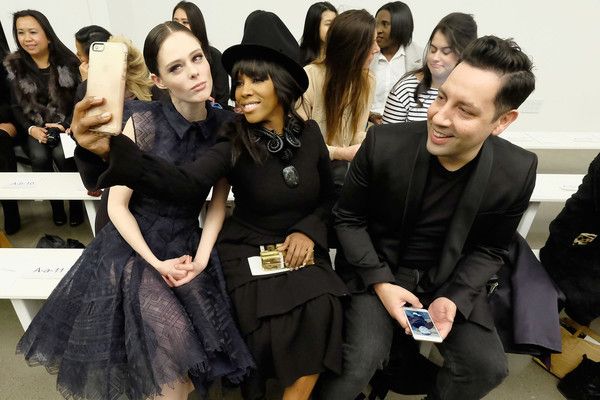 She was all about that selfie life, grabbing Canadian model Coco Rocha to join her while her husband James Conran looked on.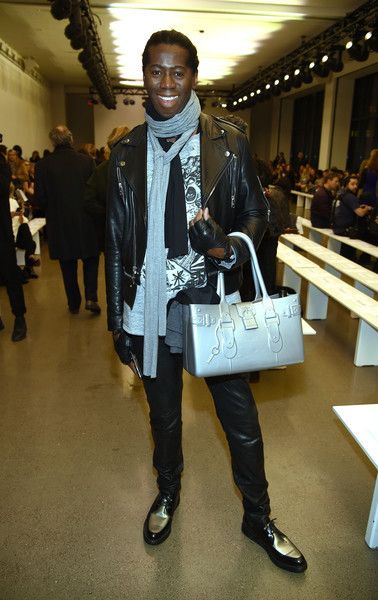 Former "America's Next Top Model" runway coach J. Alexander came out to soak up the Zac Posen show. And he was doing the most.
Elsewhere at NYFW....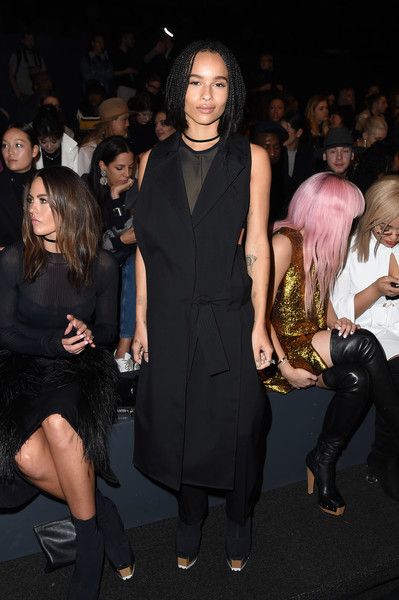 DOPE star Zoe Kravitz has been all over NYFW since it kicked off last week. She was spotted perched on the front at the Vera Wang Collection Fall 2016 fashion show held at The Arc, Skylight at Moynihan Station.
Zoe hasn't really taken any risks this year as far as her ensembles go. She has been sticking to all-black everything these days. We wonder if she's in a "mood."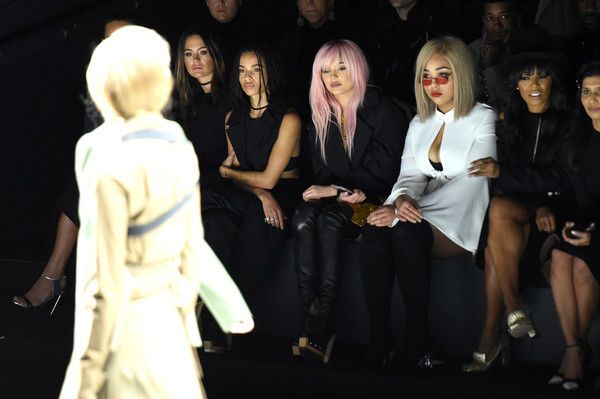 While her boyfriend Tyga returned to L.A. to tend to his son, Kylie Jenner is still hitting up NYFW shows...in pink wiggery.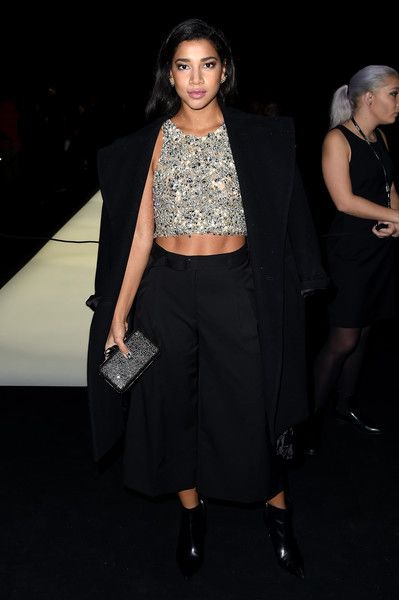 Fashionable DJ Hannah Bronfman, who is good friends with Solange, hit the NYFW scene to check out some new designs.We see those toned abs peeking through.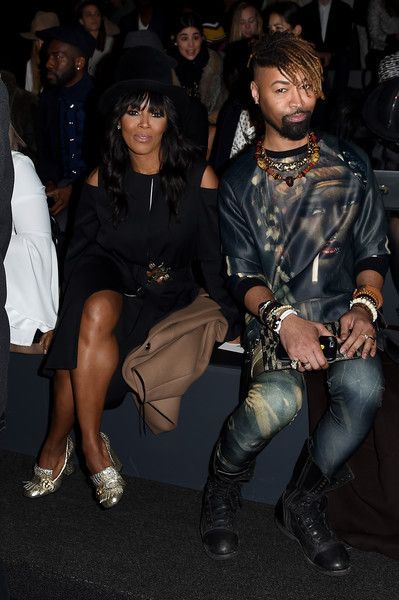 Beyonce's stylist Ty Hunter caught up with June Ambrose and hit the front row together at the Vera Wang show.
At another event...
R&B crooner Jason Derulo played the supportive boyfriend role to support his girlfriend Daphne Joy, baby mother to 50 Cent, walking in a NYFW show. We can't lie, her body is envy worthy.
The fitness maven hit the runway for the Willfredo Gerardo show last night. Jason hopped on his Instagram to praise his woman saying, "U did amazing 2night babe #NYFW #newyorkfashionweek @daphnejoy."
Hmph.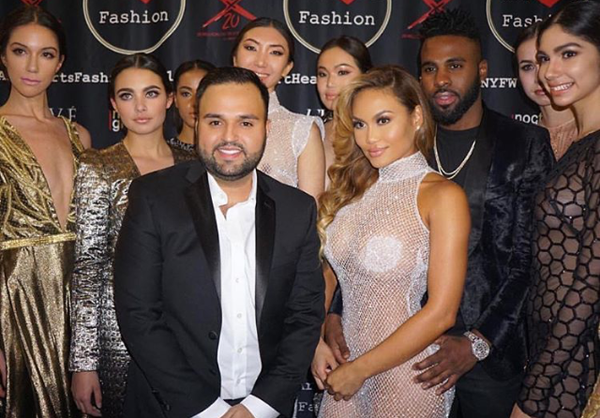 Following her NYFW runway debut, she snapped it up with the designer and other models who hit the runway for his show.
Elsewhere....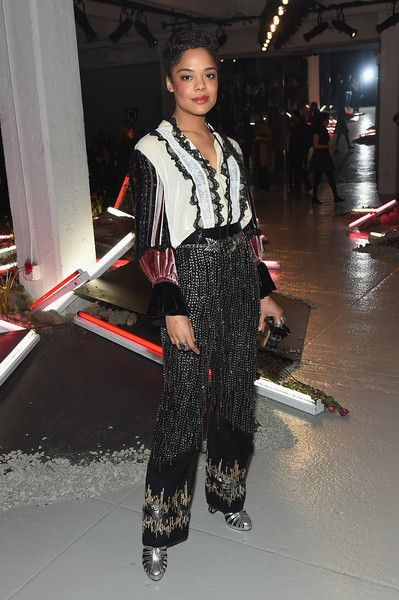 CREED star Tessa Thompson was also on the NYFW scene. She popped up at the Rodarte Fall 2016 fashion show in an eye-catching ensemble. It's a lot going on with this jumpsuit...and shoes. But are we feelin' it?!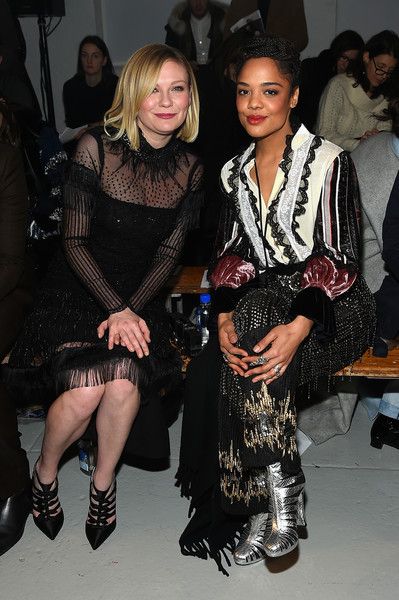 On the front row, she chopped it up with actress Kristen Dunst before the show.
At another presentation....
Karrueche Tran was front-and-center at the Vivienne Tam Fall 2016 fashion show yesterday. She stood out in a green leather jacket over a black-on-black ensemble and light colored boots.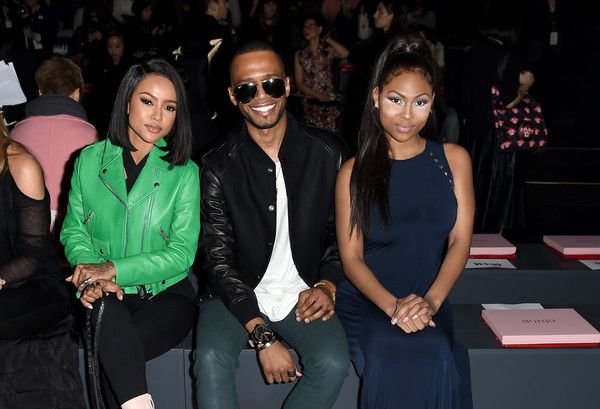 She showed off her new haircut alongside her good friends and actors Eric West and Tashiana Washington.  Wonder if there are any Beauty Blenders on the scene....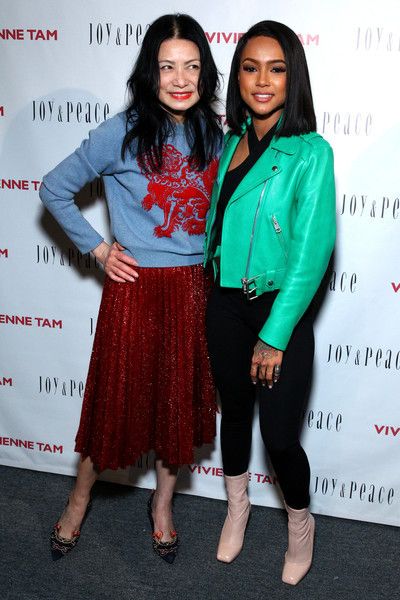 Later, she posed it up with designer Vivienne Tam and she fanned out on Instagram calling it "total moment" when she got the chance to pose for pictures with her.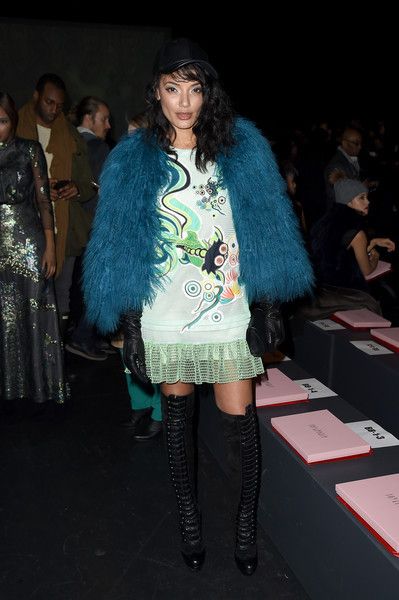 Model Selita Ebanks was also in attendance at the Vivienne Tam show.  By the way, Happy Birthday Selita!
As she made her rounds, she snapped it up with Vivienne and former "E! News" correspondent Alicia Quarles: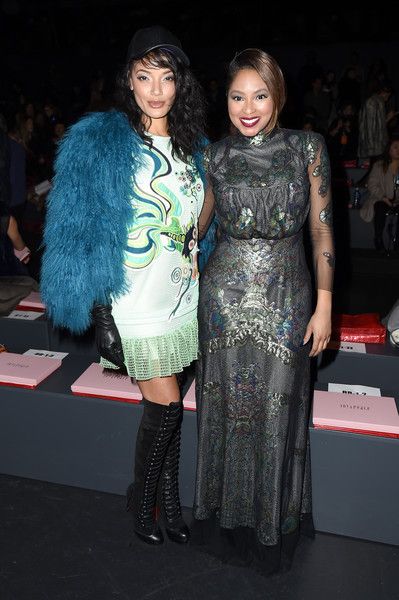 Thoughts on Selita's look?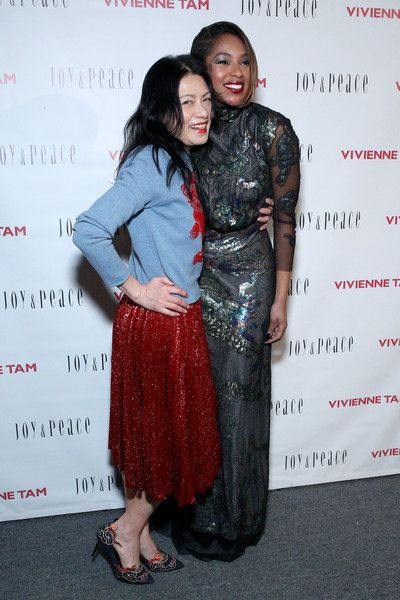 Alicia also caught up with Vivienne on the carpet.
At another show...
Model Liya Kebede took a break from the runway and was front row ready at the Tory Burch Fall 2016 collection. Interesting outfit she chose.  We love all the pieces...separately.
Photos: Getty/Daphne's IG