We've got a round up of performances you need to see from last night's 2016 GRAMMY Awards. Come inside to rock out with Andra Day, The Weeknd, Miguel, Lionel Richie and more inside…
The biggest night in music went down at the Staples Center last night. And it brought some epic performances from some of today's biggest stars. We've already shown you Kendrick Lamar's EPIC performance, now get into the other performances from the night. 
Soulful songstress Andra Day stole the show when she belted out her track "Rise Up." Her voice gives us chills.
Following her performance, she joined forces with Ellie Goulding for a remixed duet of Ellie's "Love Me Like You Do."  Who else loves that song?!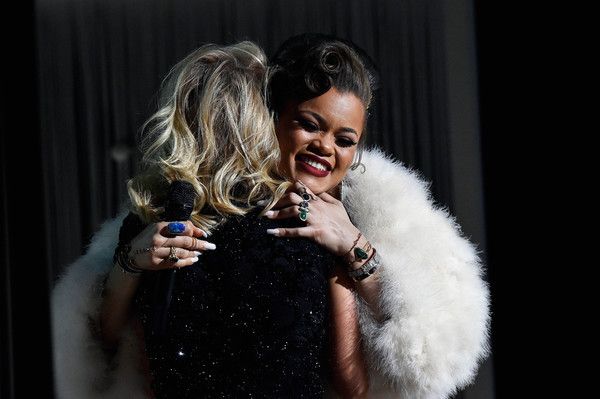 They were amazing. Peep their performance below:
Also hitting the stage....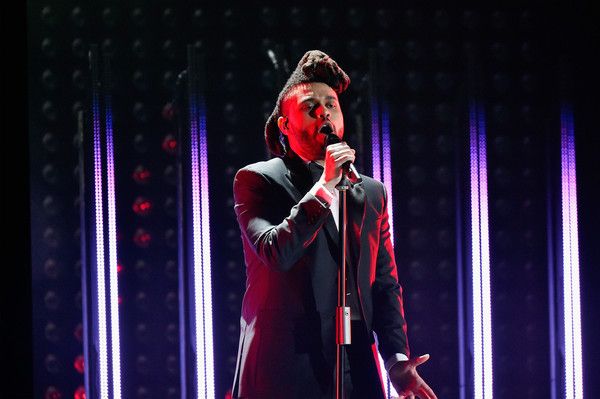 Grammy winner The Weeknd, who nabbed two awards this year, hit the stage to perform his hit tracks "Can't Feel My Face" and "In The Night."
Before the show, the Canadian crooner announced Lauryn Hill would be joining him on the stage. Unfortunately, she was a no-show. There are a couple of rumors going around as to why she didn't show up.
Some are saying she got caught up in traffic while a source tells Page Six they believe it was "some kind of disagreement with the production."  We've got the ALL the tea on that HERE.
Either way, the show went on and The Weeknd did his thing. Check it out below:
By the way, The Weeknd turns 26 today. Happy Birthday!
R&B crooner John Legend (who won his 10th Grammy last night) kicked off a soulful tribute to legendary artist Lionel Richie, who also received the MusiCares Person of the Year honor.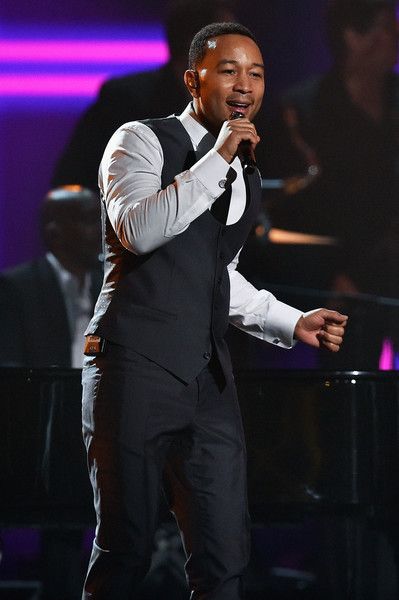 John worked his magic on the piano as he crooned over "Easy Like Sunday Morning" by The Commodores, which was fronted by Lionel himself before going solo.
After John's performance, singer Demi Lovato came out to sing "Hello" followed by country singer Luke Bryan hitting the stage to perform "Penny Lover."  Meghan Trainor came out to perform "You Are" and then Tyrese closed out the tribute with the funkadelic hit "Brick House."
The man of the hour then stepped up on stage to perform hiss track "All Night Long" and the audience was all for it. Check it:
For another tribute...
R&B crooner Miguel took over the stage to pay tribute to late music icon Michael Jackson. With a touching rendition, Miguel honored the King of Pop with a performance of "She's Out Of My Life," a cut from his highly successful ablum Off The Wall. The song's original keyboardist, Greg Phillinganes, also joined him.
Before presenting the nominees for Best Rock Performance, Miguel reflected on MJ's greatness saying, "It's really hard to believe that it's been more than 35 years since Michael won his first Grammy for a song from Off the Wall. It's an album that broke down barriers in pop music and it's now the subject of the new documentary by the legendary Spike Lee."
R.I.P. MJ!
Peep his tribute below:
Music legend Stevie Wonder joined forces with a cappella group Pentatonix to pay a special tribute to Earth, Wind & Fire member Maurice White, who passed away a few weeks ago.
Stevie took the lead with the group to perform Earth, Wind & Fire's hit 1975 track "That's The Way Of The World." And it was AHHMAZING.
"May you rest in eternal bliss and peace," Stevie said about Maurice.
Peep their tribute below: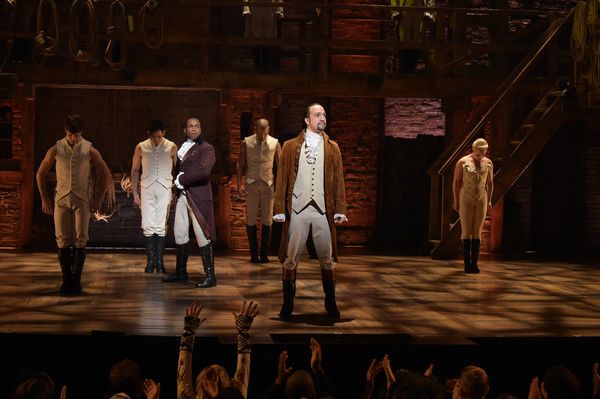 "Hamilton", the smash hit (and sold out for eons) Broadway musical where hip hop and history meet, performed the electrifying opening number "Alexander Hamilton." The show has been sold out since hitting Broadway, so this was a special treat for everyone else. Plenty of YBF celebs have gone to see it, including President Barack Obama and his family.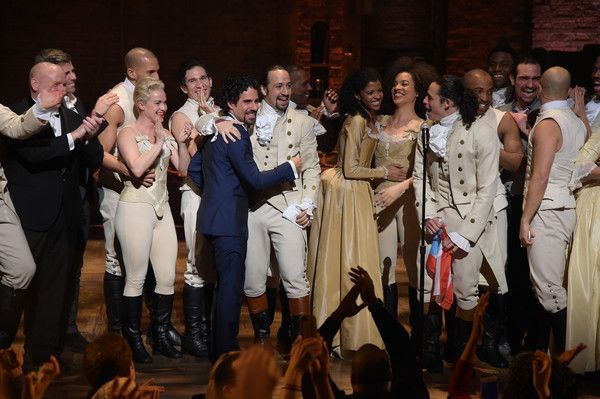 Their performance was a big deal as it was the first time a Broadway performance was broadcast via satellite. Nice!
Get into it below:
The cast won a Grammy for Best Musical Theater Album and they rapped the entire acceptance speech. Ha! Check it below:
Congrats!
Closing out the show....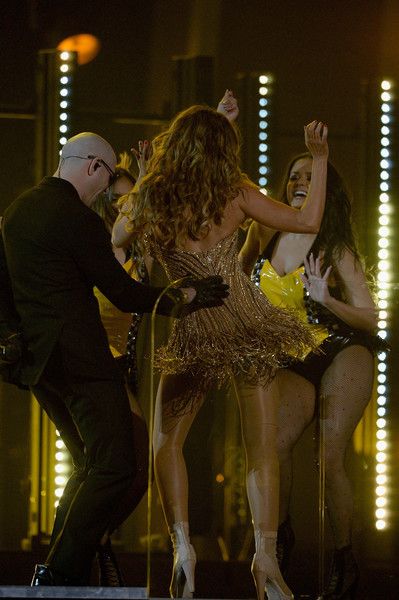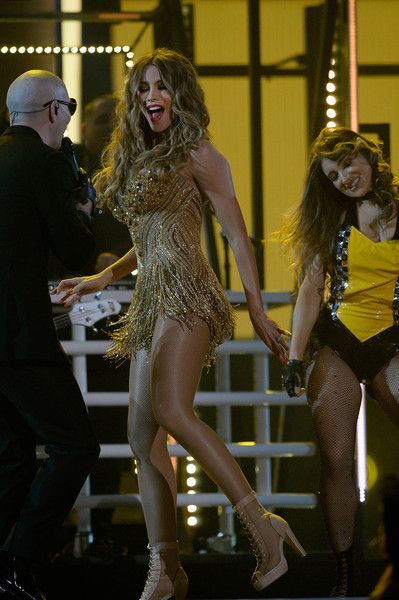 Miami rapper Pitbull was tapped to close the show. Actress Sofia Vergara made a surprise appearance (dressed as a taxi) during the finale performance. The 43-year-old swayed her hips to the beat of Pitbull's "El Taxi" and she and Pitbull turned up the heat on stage.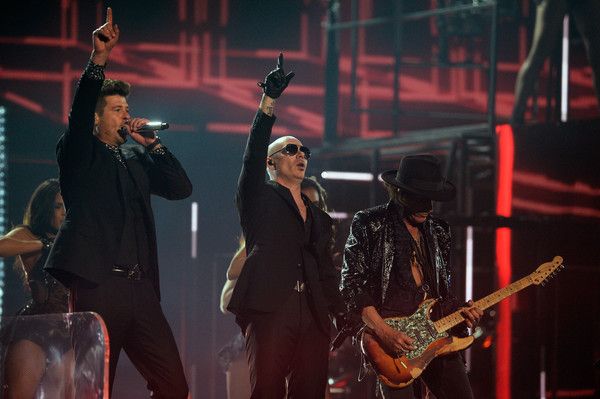 Then, Pitbull performed his track "Bad Man" and brought out R&B crooner Robin Thicke and Aerosmith guitarist Joe Perry and Blink 182 drummer Travis Barker. Check it:
Photos: Getty